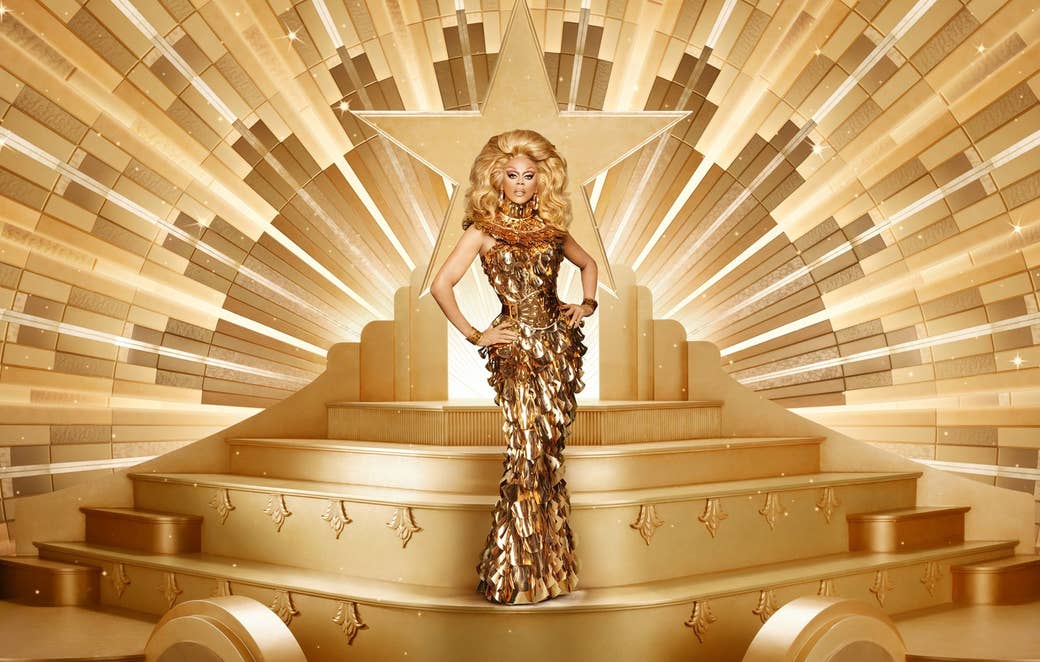 "I'm not just [a] drag queen," RuPaul once said. "I am the drag queen — number one."

For more than 20 years, RuPaul has been the face of drag in America. In the early '90s, the nation's curiosity was piqued by the 6-foot-4-inch man who strutted around unapologetically in outrageous dresses, dazzling blonde wigs, and thigh-high boots — the same man who coined the famous phrase, "You're born naked and the rest is drag." RuPaul wiggled his way into the public consciousness with hits like "Supermodel" and "Snapshot," became the face of a high-profile MAC cosmetics campaign, and even briefly helmed a talk show, The RuPaul Show, in the mid '90s.
But it was RuPaul's Drag Race, the Emmy award–winning show, that truly brought drag culture — and, with it, RuPaul — out from gay bars and ballrooms and into people's living rooms.

The show, soon to begin its 10th season but currently airing its third season of the All Stars iteration, may have begun as a wry parody of America's Next Top Model, but it's since evolved into a pop culture smash embraced not only by the LGBT community but the internet at large. (If you've been online at all in the last few years, chances are you've encountered a reaction GIF from the meme-generating show.)

But in light of what have been called transphobic comments by the television star, some in the LGBT community, including drag queens and former Drag Race contestants, are questioning the influence RuPaul wields over drag culture and wondering whether drag is evolving beyond the queen who helped pioneer it.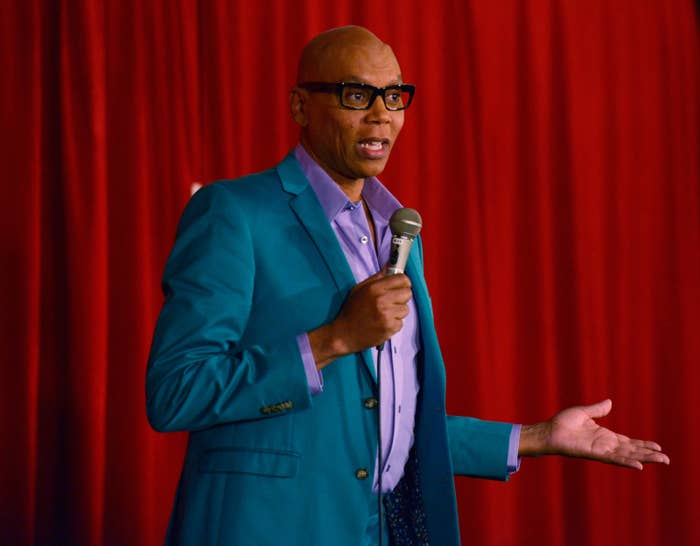 The controversy began this past weekend when RuPaul was asked by the Guardian if he would allow a transgender contestant to compete on the show if they had physically transitioned. The answer? "Probably not."

"You can identify as a woman and say you're transitioning, but it changes once you start changing your body," RuPaul told the newspaper.

"It takes on a different thing; it changes the whole concept of what we're doing," he said. "We've had some girls who've had some injections in the face and maybe a little bit in the butt here and there, but they haven't transitioned."
(RuPaul's representatives did not respond to multiple requests for comment from BuzzFeed News. In the Guardian piece, RuPaul was out of drag, and has said in multiple interviews that he doesn't really care what gender or pronouns people use when referring to him.)

In the interview, RuPaul noted that Peppermint, a queen who appeared on Drag Race Season 9 and who finished as first runner-up, did identify as a woman while competing in the show, but argued she hadn't "really transitioned" because she didn't have breast implants.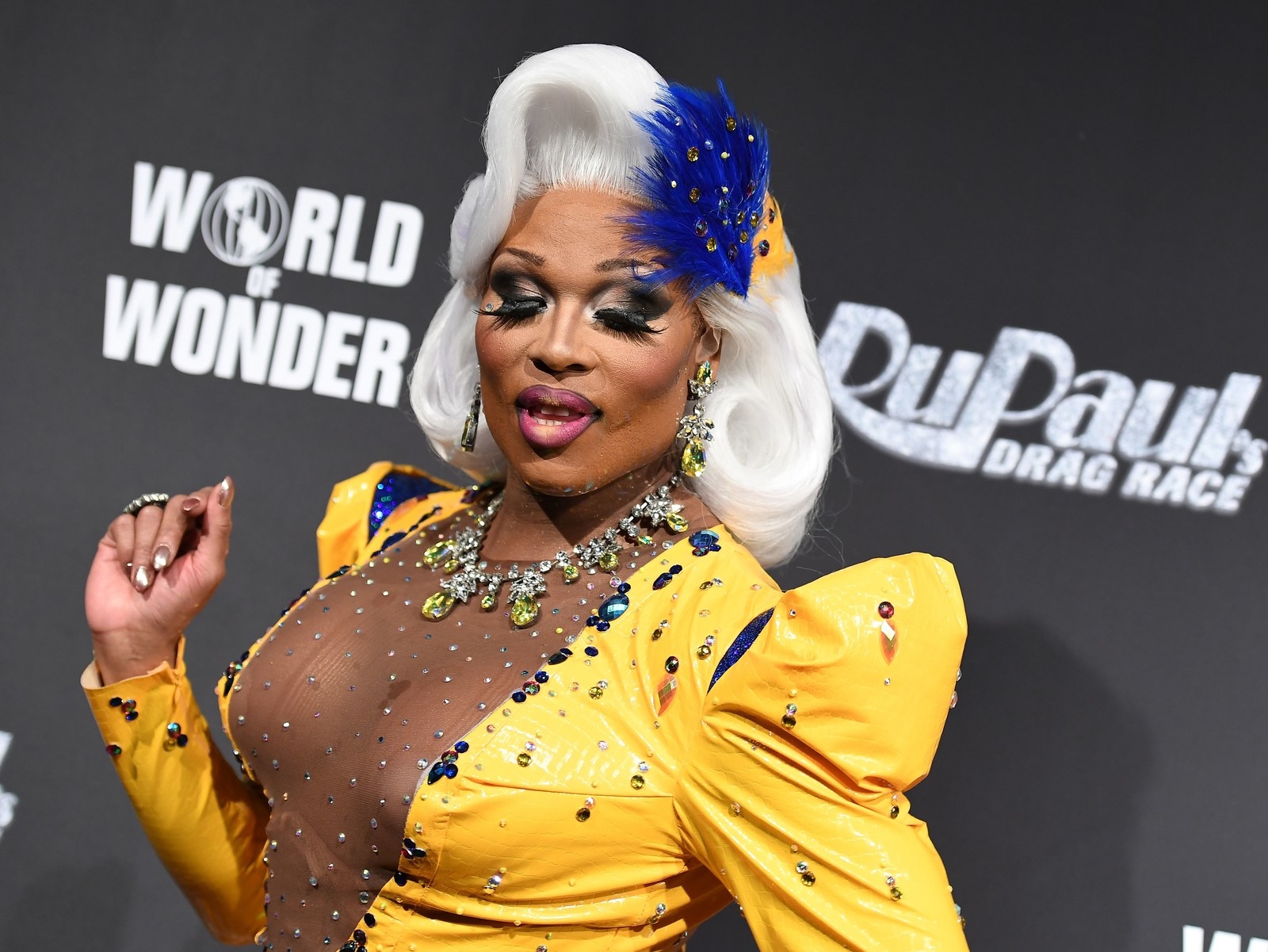 Several former contestants on the show were quick to express their shock, hurt, and strong disagreement with RuPaul's comments.
"My drag was born in a community full of trans women, trans men, and gender non-conforming folks doing drag," tweeted the the show's most recent winner, Sasha Velour. "That's the real world of drag, like it or not."
"A queen is a queen and I'm sad that we keep having to say this," Velour said.
Tatianna, a veteran queen from Season 2 of Drag Race who later competed on All Stars, said, "Drag is art. Drag is for everyone. Drag can be created by anyone."
Gia Gunn, another former contestant from the show's sixth season, said on Twitter, "Trans women were the first entertainers I ever saw in drag and have always been a big part of the industry."
Gunn, who came out as trans after her stint on the show, later asked in a YouTube video, "Does this mean as a trans woman I will no longer be considered for future seasons of All Stars?"
Yet some contestants also defended RuPaul. Season 8's Derrick Barry said RuPaul should be able to set his own rules: "You may not agree with all the rules, but please be respectful to his vision for the show."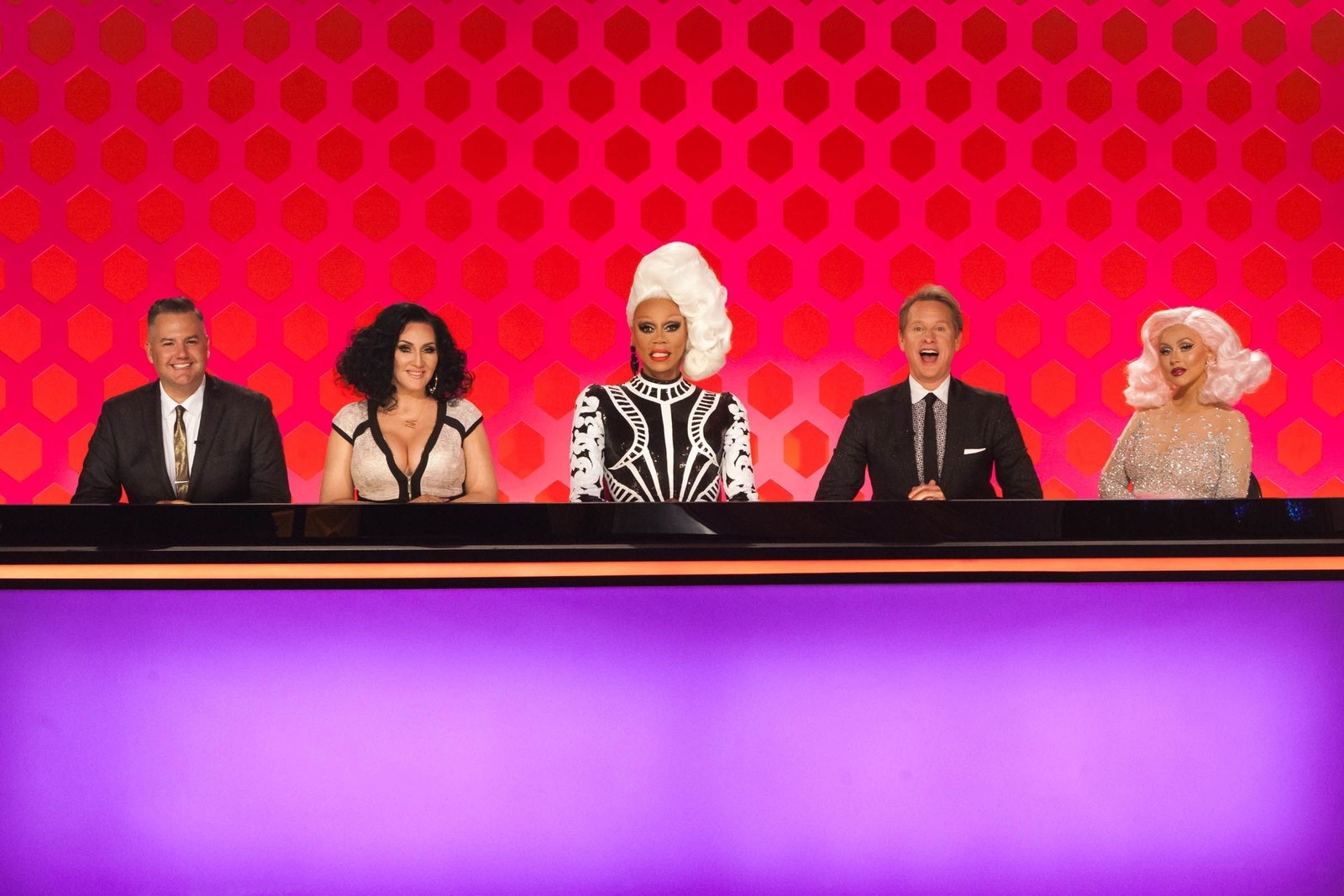 But for many trans and gender-nonconforming people, the comments RuPaul made weren't surprising given his past history, according to Meredith Talusan, the executive editor at Condé Nast's LGBT vertical, Them, and a former BuzzFeed employee.
Talusan, who is trans, told BuzzFeed News that she used to watch Drag Race but stopped after RuPaul came under fire in 2014 for using the words like "tranny" and "she-male" in segments on the show.
That controversy prompted GLAAD, the LGBT media watchdog, to release a statement condemning the use of the derogatory terms. "These words only serve to dehumanize transgender people and should not be used," GLAAD said.
After that storm, Logo, the network on which Drag Race previously aired before switching to VH1, issued an apologetic statement: "We have heard the concerns around this segment. We are committed to sharing a diverse range of trans stories across all our screens and look forward to featuring positive and groundbreaking stories of trans people in the future."
"I just didn't necessarily feel like he was responding to the criticism," Talusan said of the 2014 controversy. "I didn't really see a demonstration of real affinity with the trans community and so I guess not having felt that myself, I felt like it was a show I didn't absolutely need in my life."

Venus Selenite, a black trans woman writer, also said on Twitter that RuPaul's past comments had "shown us who he is."

"His recent comments about not allowing trans people on Drag Race are not surprising," Selenite said. "They are harmful and wrong, but not surprising."
Selenite, who declined an interview with BuzzFeed News, recently wrote a Twitter thread titled "#RuPaul, His Transphobic History, and Why He Is Not the Know-It-All on Drag."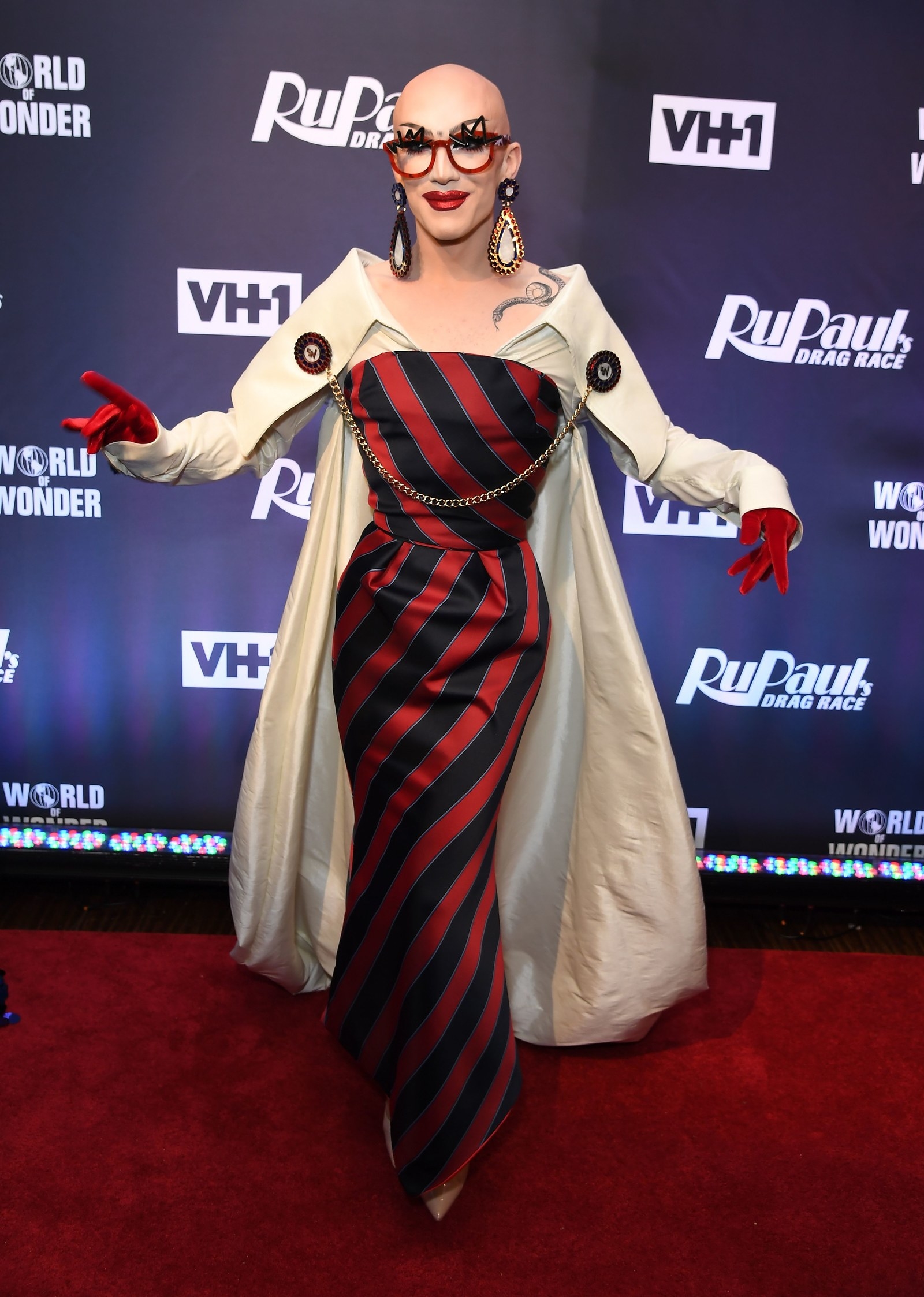 Peppermint, the trans queen RuPaul mentioned in the Guardian piece, told BuzzFeed News she felt "perplexed, sad, fearful, and speechless" upon hearing the host's words for the first time.
"My womanhood is not really up for debate and negotiation by anybody else, and my womanhood is not at stake," Peppermint said.
Mathew Rodriguez, a staff writer at the LGBT-focused website Into, said RuPaul should not be afforded any leniency based on his status or star power.
"I don't think that in other instances we would be like, 'okay,' if a show discriminated against a group of people based on their bodily reality," he told BuzzFeed News.
For Rodriguez, RuPaul's rules about anatomy were a "masking for transmisogyny and misogyny in general," and they also overlooked the historical contributions of trans women to drag.
"A lot of culture starts on the margins, and with drag culture, that starts with trans women of color," Rodriguez said. "The most marginalized in our community kind of helped build this art, this craft and now as it gets more mainstream they're being kept out of the conversation."
For instance, Marsha P. Johnson, who played an integral role in the Stonewall riots of 1969, was a black drag performer who many believe would have identified today as a trans woman (the term transgender was not in wide use in her lifetime).
The country's leading trans rights group, the National Center for Transgender Equality, has noted the difference between people who perform drag and people who are transgender, but adds, "While some drag queens live their lives as men outside of their drag personae, people of any gender can be drag queens."
After the outraged reaction to his comments, RuPaul eventually released a statement, saying, "I understand and regret the hurt I have caused."
"The trans community are heroes of our shared LGBTQ movement," he said. "You are my teachers."
Talusan, the Them editor, said RuPaul needs to be reminded of the influence he wields as a gatekeeper in the drag community. "RuPaul isn't necessarily mindful of just the power he has within this industry, the power that he has in terms of controlling people's livelihoods, being able to sort of like turn people into celebrities," she said.
"I personally know very successful trans drag queens who are just like, 'I will just never have the opportunity to make — my career advancement, ya know, is limited, simply because of the fact that I can never be on Drag Race,'" she said.

"I think it's a good time for us to examine our dependence upon one source for what's supposed to be a diverse kind of flow for information and culture and art, which is drag"
For Peppermint, RuPaul's comments should prompt some soul-searching in the LGBT community over the influence Drag Race holds over drag culture.
"I think it's a good time for us to examine our dependence upon one source for what's supposed to be a diverse kind of flow for information and culture and art, which is drag," said Peppermint.

However, she stressed she didn't think it's time to "invalidate or demote RuPaul" after this recent mishap.

"I think we just need to look for someone else who can provide just as much influence," she said.
More local drag queens are now making themselves heard online in the aftermath of RuPaul's comments, according to Rodriguez.

"I've been seeing a lot of local performers speak up and say, 'Hey, this is only one facet of drag and the community's so much larger,'" he said."So if this is something that you love, but maybe you're not totally invested in RuPaul anymore, go to your local bars, support your local queens.'"
"Drag Race is not the only way in America to consume drag," Rodriguez said.
"Drag Race is not the only way in America to consume drag."
With growing pains being a part of any successful franchise, Peppermint said she doesn't believe this will be the nail in the coffin for the show. "I don't think it's going to tarnish the show or turn people off from watching it," she said. "I think, if anything, I'm hoping it causes people from the community to rally around it and take care of this precious, this gift that we have."

But, she cautioned, the show needs to adapt to keep up with the times.

"I think anything that's going to survive in the future needs to be adaptable … people who don't adapt, things that don't adapt, they die off," she said.
Peppermint said she hopes she won't be the last trans queen to compete on the highly rated reality show — and RuPaul has since indicated he's open to including trans queens. After his initial apology, the host tweeted, "In the 10 years we've been casting Drag Race, the only thing we've ever screened for is charisma uniqueness nerve and talent. And that will never change." (However, the tweet was mocked by some, as rather than including a picture of the striped trans flag, RuPaul shared an image of green and yellow stripes that some were quick to note appeared to be a 1950s artwork titled "Train Landscape").
Despite her hurt, Peppermint hopes RuPaul is able to recover from this latest blunder.
"She's human and has the right to her opinions and she said she's learned from this experience and it appears as though there was a little bit of an evolution or a change, at least some openness."
"I have to take that for what it is. If she's apologizing, I accept it. If she's saying she's open, I accept that," Peppermint said.
"Everyone has room to change."