This is Milan Bolden-Morris, a 17-year-old attending Cardinal Newman High School in West Palm Beach, Florida.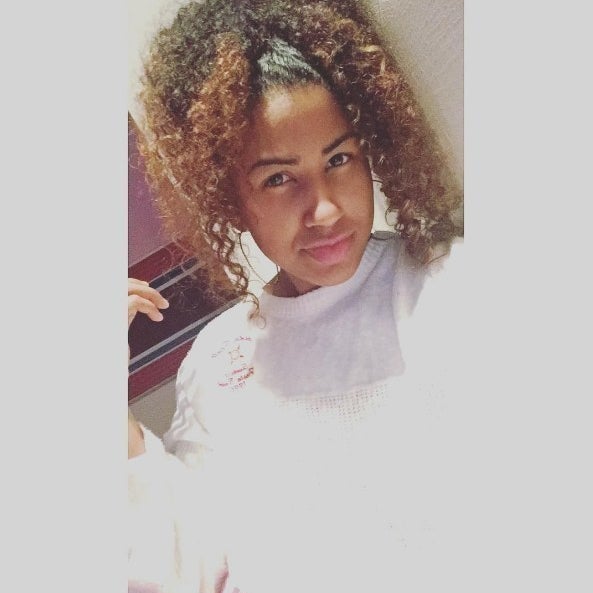 Bolden-Morris told BuzzFeed News that she'll attend Boston College this fall on a full-ride scholarship to play basketball. She's planning to major in pre-med and go on to become an orthopedic surgeon.
And this is Terrence Torrence, an artist and friend of Bolden-Morris's family who specializes in graphic design and garment creation.
Last year, Torrence said an idea came to him to do a dress featuring the faces of black men, women, and children who have been slain at the hands of cops. The deaths have often sparked protests around the country — and the world.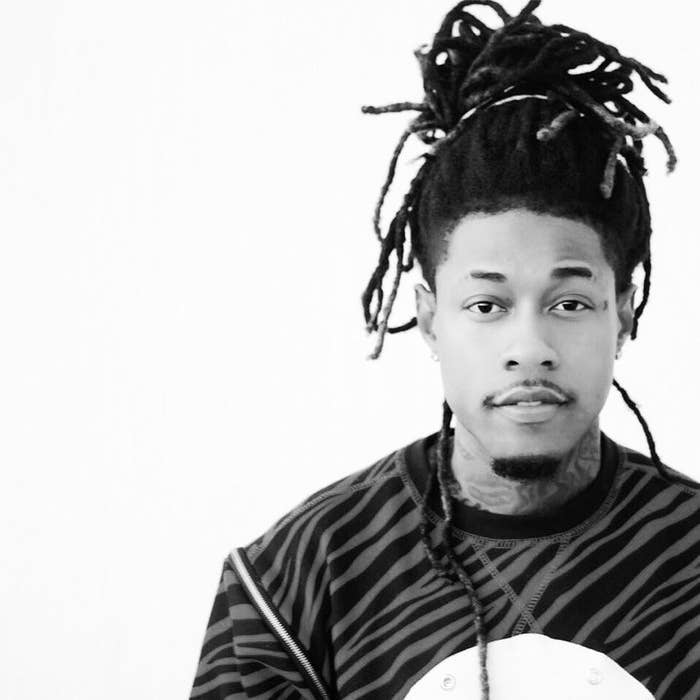 The idea didn't become a reality for another year. The right combination of luck plus his relationship with the Bolden-Morris family led to him finally getting his vision out in the world.
Torrence told BuzzFeed News that he met with Bolden-Morris along with her mom and told them his vision for the prom dress. "God was just like she's the girl for this dress," he said.
Initially, Bolden-Morris said she was supposed to wear something completely different to prom, a dress she described as being red "with a lot of sequins on it." However, she jumped at the opportunity to wear Torrence's original design.
According to Torrence, it took him three days to create the dress, which is made of "beaded lace" and "scuba material," which is basically a thick, stretchy material.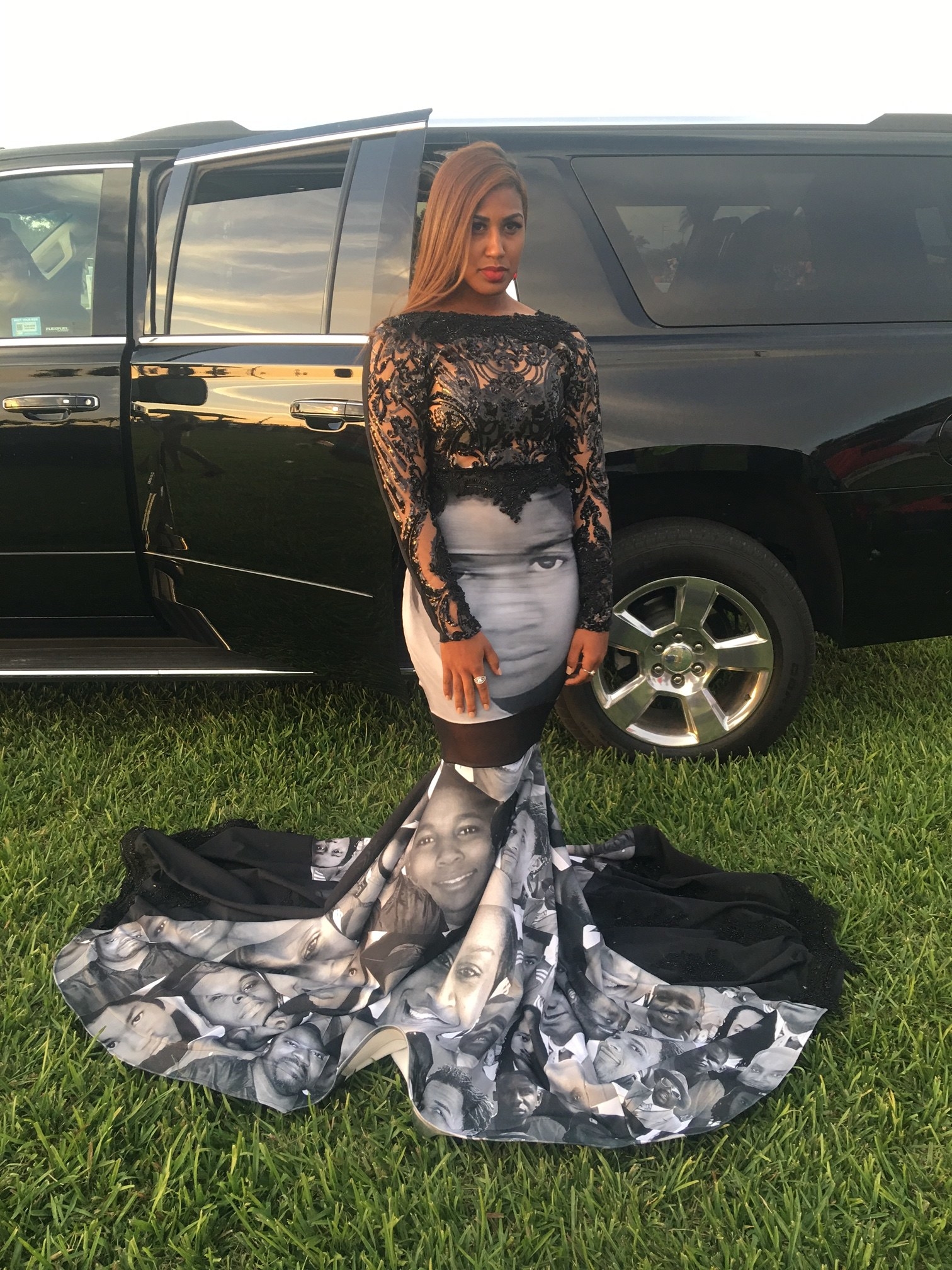 The reaction to Torrence's design was overwhelmingly positive. A tweet Bolden-Morris sent out of the dress went viral, and people showered her with praise.
"Beautiful," one user tweeted enthusiastically.

Some were stunned — in a good way.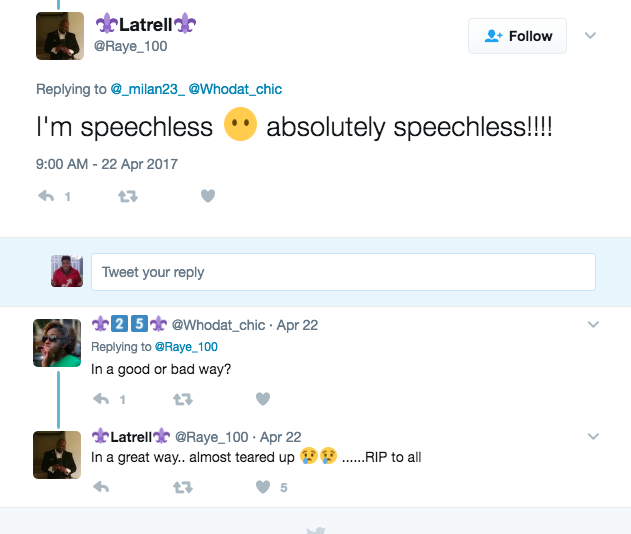 The props didn't stop.

The dress went far beyond Twitter, making its way to The Shade Room, one of the leading entertainment sites on the internet. Snoop Dogg posted it on his Instagram, as well.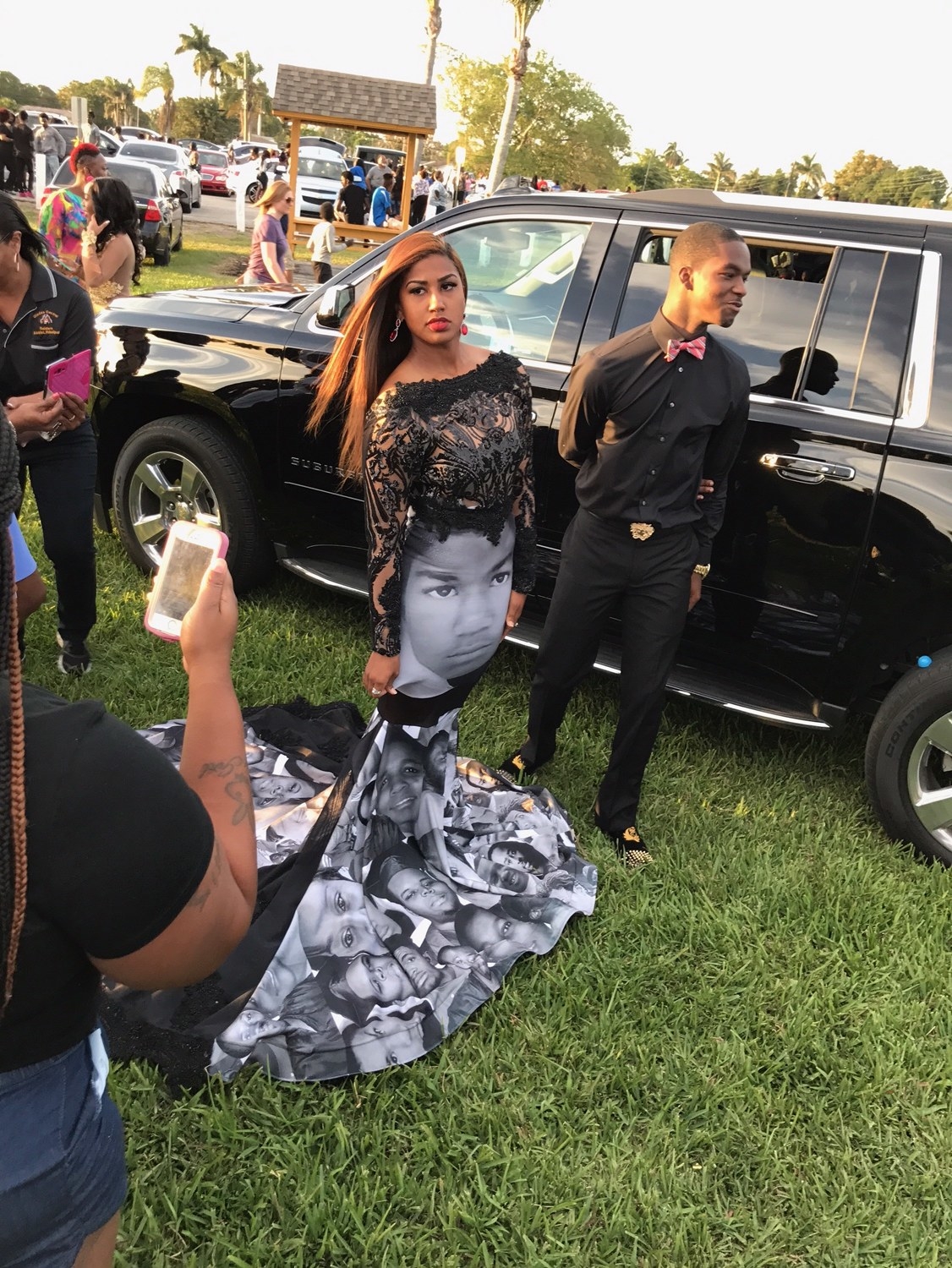 The best news, though, which delighted both Bolden-Morris and Torrence was that Sybrina Fulton, Trayvon Martin's mom, saw the dress and she loved it.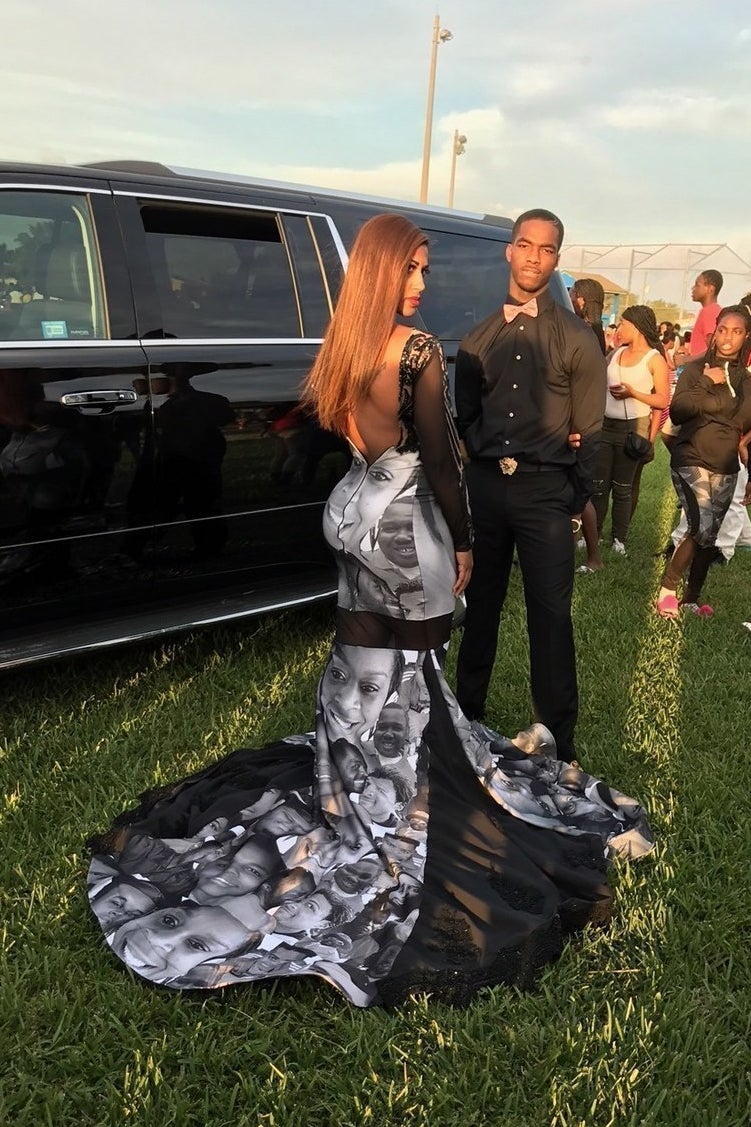 Bolden-Morris said that Fulton reached out to her and said she was "proud of how bold" the teen was in wearing the gown. She said it meant a lot to her that she'd acknowledged her son as well as other victims of police brutality.
Though there was a bit of negativity aimed toward Bolden-Morris for wearing the dress, she doesn't let it get her down. "I'm just praying for them because the message behind it was not for me, not to show how good I look in the dress or get publicity for me, It's about how these lives were taken under unnecessary circumstances," she said.