The nominations for the 90th annual Academy Awards were announced Tuesday morning, and though there were a ton of surprises a lot of people were thrilled about Mary J. Blige's two nominations for her work in Netflix's Mudbound.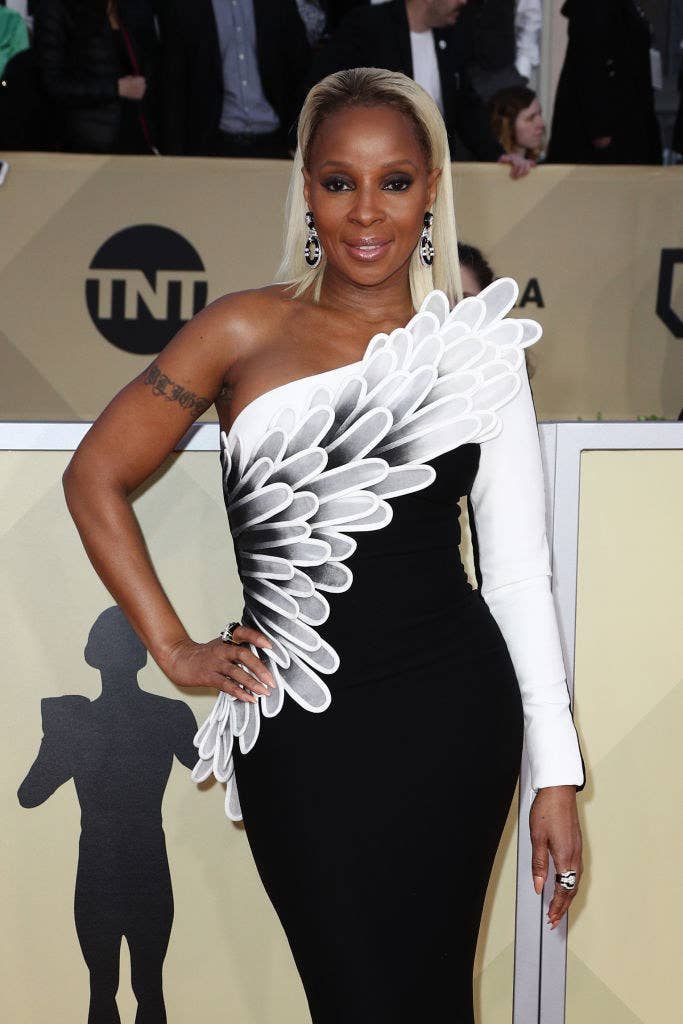 Blige was nominated for Best Supporting Actress and Best Original Song for "Mighty River" from Mudbound.
Blige spoke to BuzzFeed News last November about why Dee Rees's film was the right fit for her, saying, "Mudbound was the perfect vehicle because it just shows none of me, I'm gone."
"There's no singing, there's no weaves, there's no nails, nothing — and that's what I wanted," Blige said, speaking of the stripped-down aspect of her role as Florence Jackson, the matriarch of a black farming family.
Her achievement is especially noteworthy because she is the first person to be nominated in both a major acting category and a song category in the same year for the same film, the Academy of Motion Picture Arts and Sciences confirmed to BuzzFeed News.
Rounding out the Blige's Best Supporting Actress category are Allison Janney, I, Tonya; Lesley Manville, Phantom Thread; Laurie Metcalf, Lady Bird; and Octavia Spencer, The Shape of Water.
Blige's best song nomination for "Mighty River" faces tough competition from tunes like "The Mystery of Love," Call Me by Your Name; "Remember Me," Coco; "Stand Up for Something," Marshall; and "This Is Me," The Greatest Showman.
After the nominations were announced, there was an outpouring of support for Blige's accomplishment.
👏🏿People 👏🏿were 👏🏿here 👏🏿for👏🏿 it
And should Blige win her Oscars, they'll probably be the first of many more prestigious awards coming her way.
The dancerie is rejoicing!
And people may have even shed a few tears over the joyous occasion.
We have decided to stan.
But what's most exciting about all of this is the bit of history that was made along the way.
Congrats on the well-deserved success!