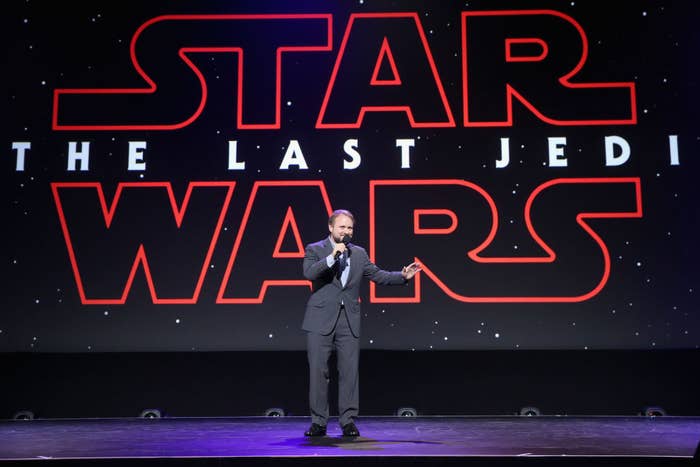 Lucasfilm on Thursday announced that Rian Johnson, director of the forthcoming film Star Wars: The Last Jedi, will be at the helm of a new trilogy for the franchise.
Lucasfilm made clear that the new trilogy will be separate from the Skywalker-driven films that have become classics in the series.
"Johnson will introduce new characters from a corner of the galaxy that Star Wars lore has never before explored," the studio said.
No release dates have been set for Johnson's films.
"He's a creative force, and watching him craft The Last Jedi from start to finish was one of the great joys of my career," Kathleen Kennedy, president of Lucasfilm, said in a statement. "Rian will do amazing things with the blank canvas of this new trilogy."
Star Wars: The Last Jedi, Johnson's first venture into a galaxy far, far away, opens in theaters on Dec. 15.
BuzzFeed News has reached out to Disney, which owns Lucasfilm, for comment.
This post is developing and will be updated.