Actor John Boyega came to the defense of his Star Wars costar Kelly Marie Tran on Tuesday, issuing a series of tweets about a toxic subsection of the popular fandom.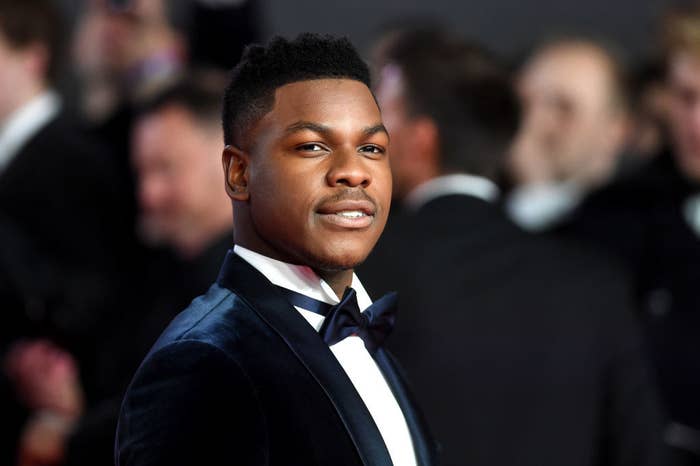 Tran deleted her Instagram following months of racist backlash about the inclusion of her character, Rose Tico, who made her debut in Star Wars: The Last Jedi in December 2017.
In screenshots from her now-deleted posts, people were commenting that Tran was a bad actor, while some trolled decisions her character made, like kissing Finn (Boyega) at the end of the film.
Tran has issued no statement on the matter. BuzzFeed News has reached out to her representatives for comment.
But coming to Tran's defense on Tuesday, Boyega told the toxic fans to shut the hell up. "If you don't like Star Wars or the characters understand that there are decisions makers and harassing the actors/actresses will do nothing."
The actor also took a moment to thank fans who weren't being immature or negative. "You understand that there is a process so much appreciated."
Daisy Ridley, who plays the role of Rey in the new Star Wars films, said she deleted her Instagram after dealing with mean-spirited comments.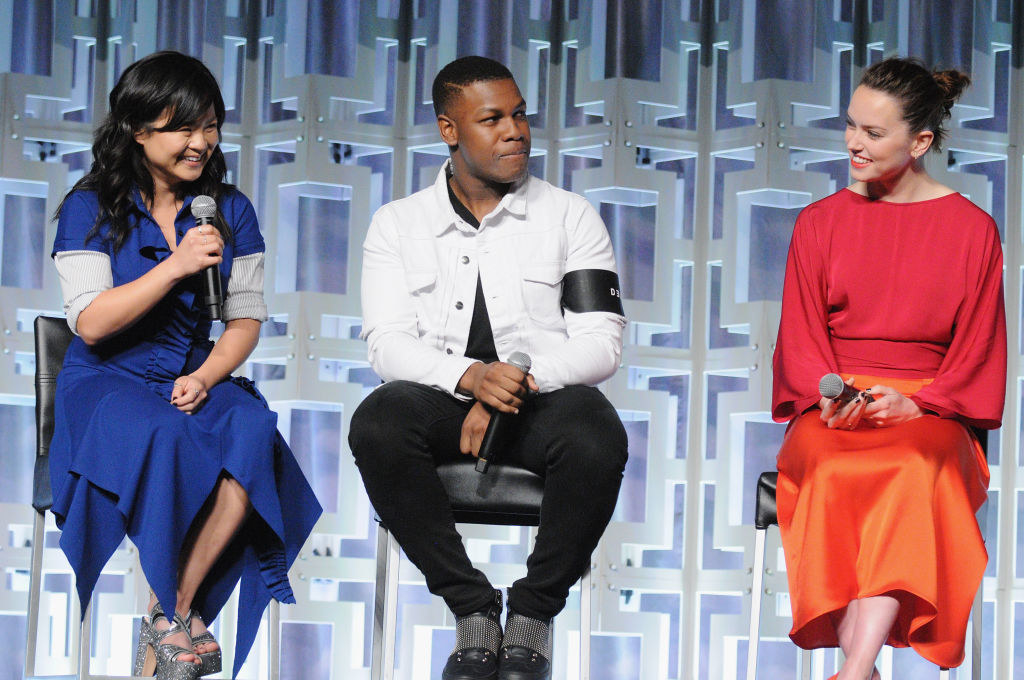 Ridley posted about gun regulations shortly after attending an event commemorating the 2016 Pulse nightclub shooting. But she said that wasn't what motivated her to leave Instagram.
"Everyone said, 'It's because she talked about gun safety,' but it wasn't," Ridley told Glamour magazine. "If I want to talk about gun safety, I will talk about gun safety. And I didn't sign up for people to go, 'You're amazing!' But I didn't sign up for them to say things like 'Your skin is shit,' either…so I took down the post, and then I deleted my account."
Ridley concluded that social media wasn't very good for her mental health. "I'm just not equipped for it. I'm super sensitive—not too sensitive—but I really feel things," she said.
In response to the hate against Tran, Stephen Colbert debuted a mock trailer specifically designed to make "racist, misogynist nerds mad" on The Late Show.
And not only that: Mark Hamill, aka Luke Skywalker himself, tweeted an image of him embracing Tran captioned, "What's not to love? #GetALifeNerds"
And on Wednesday morning, the official Star Wars Instagram posted a timely quote from Tran's character, Rose. 👀👀👀
After taking some time out of his day to come to his costar's aid, Boyega mentioned that he had other things to worry about, like Star Wars: IX.
Hopefully, Tran will be returning to join him.