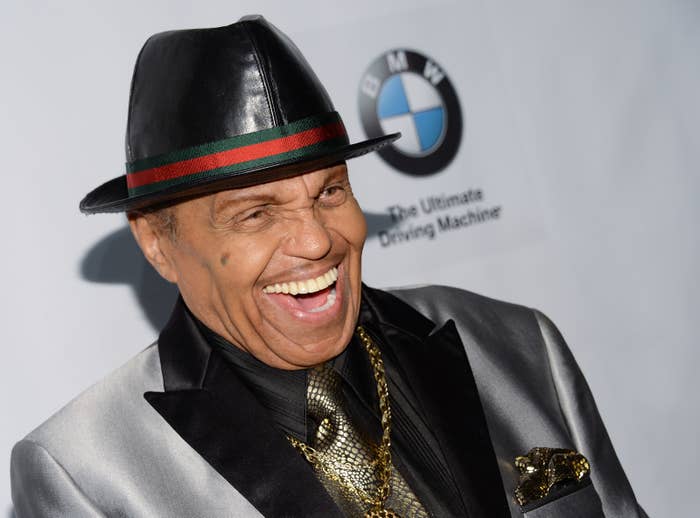 Joe Jackson, the domineering father who managed his singing children in the iconic Motown group the Jackson 5 and helped give rise to the careers of Michael and Janet Jackson, has died. He was 89.
The news was first reported by TMZ and the Associated Press, both citing family sources.
In a statement on Thursday, the family thanks the public for the support they had received.
"We want to thank you all for the support you have shown us as we grieve for the patriarch of our family," the family said. "We mourn the loss of our father and celebrate the life of a man who sacrificed so much to give us the life and success we have today. Thank you for respecting our privacy during this time."
News of Jackson's hospitalization was first reported on Friday, with several outlets reporting he was in the final stages of terminal cancer. Jackson had been in poor health in recent years. In 2015, he experienced three heart attacks and a stroke. In 2017, he was involved in a car accident in Las Vegas and was hospitalized.

In pop culture, the Jackson family name was synonymous with the greatness that one could achieve through hard work and talent, but Joe Jackson was also a domineering figure. He raised his children with a no-nonsense attitude that often veered into physical and mental cruelty when demands weren't met.
"I'm glad I was tough, because look what I came out with," he told CNN in 2013. "I came out with some kids that everybody loved all over the world."
Grandson Taj Jackson said Wednesday that he was "disgusted" by some of the comments he had read about Joe since his death.
"Please don't just regurgitate what you were spoon fed by the press,'" he tweeted. "Joe was loved by our ENTIRE family and our hearts are in pain. Let us grieve without the nastiness.#ripthehawk"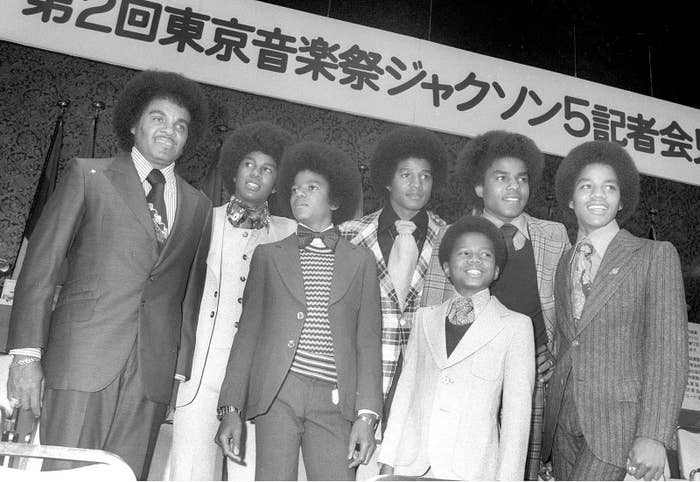 Joseph Walter Jackson was born in Fountain Hill, Arkansas, on July 26, 1928, the eldest of five children. In his youth, Jackson formed a band called the Falcons with his siblings and took up playing the guitar. The group performed gigs from time to time at local bars and would sometimes earn money from the performances.
Jackson's passion for music only grew after he met his wife, Katherine, who shared his love of the art. The two married in 1949 and had 10 children together. Jackson had another daughter in 1974, the result of a long-running affair with another woman.
In the mid-'60s, Jackson began putting his sons — Jackie, Tito, Jermaine, Marlon, and Michael — in talent contests around their hometown of Gary, Indiana. The gifted brothers soon began opening for highly revered acts such as the Temptations and Etta James.
"When I found out that my kids were interested in becoming entertainers, I really went to work with them," Jackson said in an interview in the early '80s. "I rehearsed them about three years before I turned them loose. I saw that after they became better, they enjoyed it more."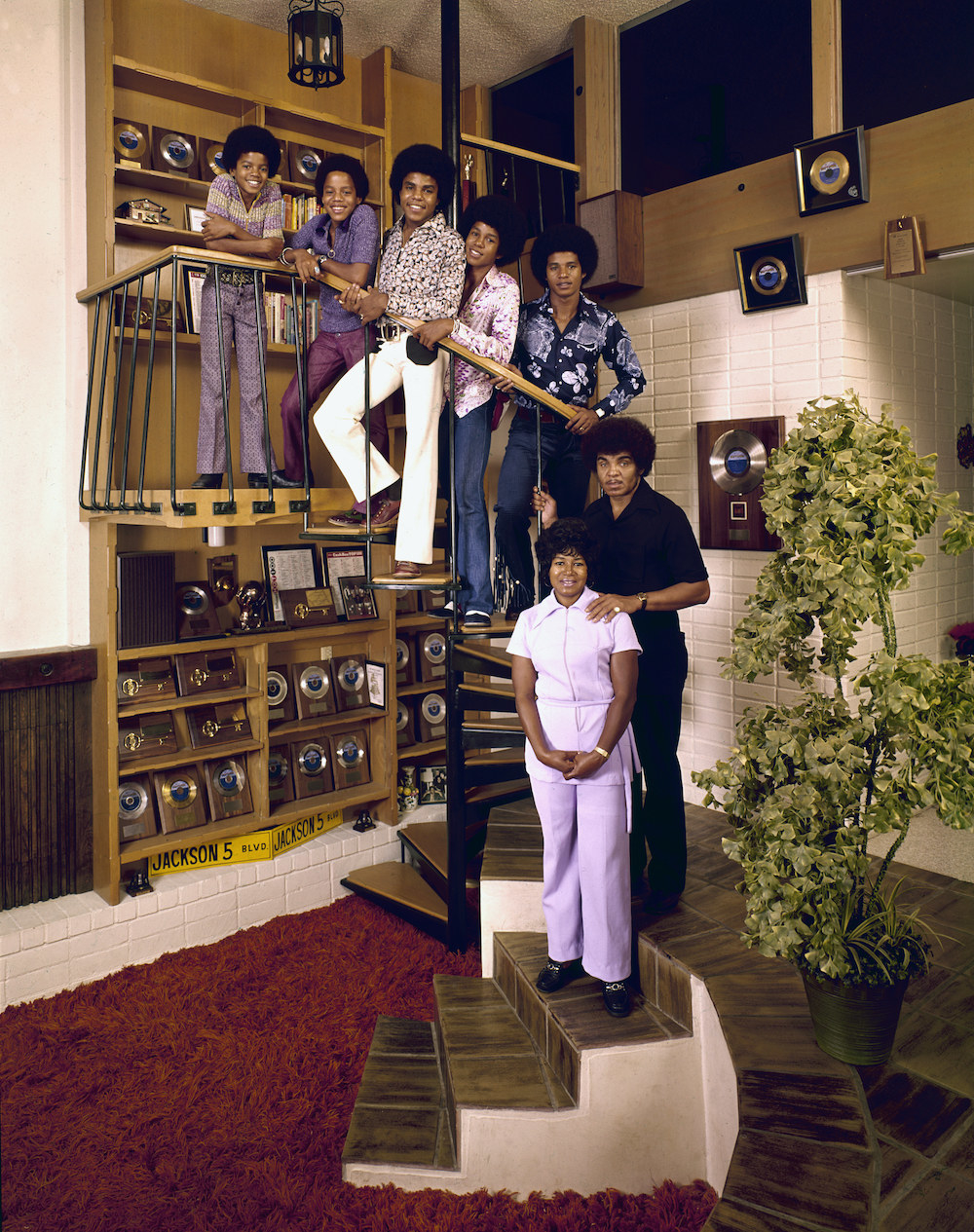 This eventually led to Jackson getting his children signed to Motown Records in 1968 after impressing the company's founder, Berry Gordy. The Jackson 5 soon became not only one of the label's most successful groups, but one of the most successful pop acts in the world. Their 1969 debut album, which contained the song "I Want You Back," has since sold 5 million copies. The titular track from their follow-up album, ABC, knocked the Beatles' "Let It Be" off the top place on the charts. In total, the Jackson 5 sold almost 50 million singles and just as many albums for Motown.
The dominance of the group waned when Michael, the lead vocalist, went solo in the early '70s and became one of the world's most celebrated musicians. With iconic albums like Off the Wall (1979), Thriller (1982), Bad (1987), and Dangerous (1991), Michael Jackson came to be known as the King of Pop.
Joe Jackson later helped his daughter Janet with her solo career when he funded her initial demo, which landed the then–up-and-coming star a deal with A&M Records. Janet became a major force in the pop-star landscape of the '80s and '90s, making a name for herself with the release of 1986's Control.
Though he was regarded as the driving force behind the success of the family group, Jackson was accused of physically and mentally abusing his children.
Jackson allegedly wouldn't allow his children to show him affection by giving him hugs, and he didn't like for them to call him "dad" or "daddy," only "Joseph."
During group rehearsals, Jackson often disciplined his children with a belt if they made a mistake, with Michael reportedly becoming physically ill whenever he was around his father, oftentimes fainting or throwing up in his presence.
Michael spoke on the record about the beatings he and his brothers endured in a clip from 2003, saying, "Not only were we practicing, we were nervous rehearsing, because he sat in a chair and he had this belt in his hand, and if you didn't do it the right way, he would tear you up."

"I got it a lot of times," Michael said. "But I think my brother Marlon got it the most. ... [Joe Jackson] was tough."
The pop star also said that his father disciplined him and his brothers by using ironing cords, sometimes resorting to whatever objects were lying around, as well as pushing them up against walls.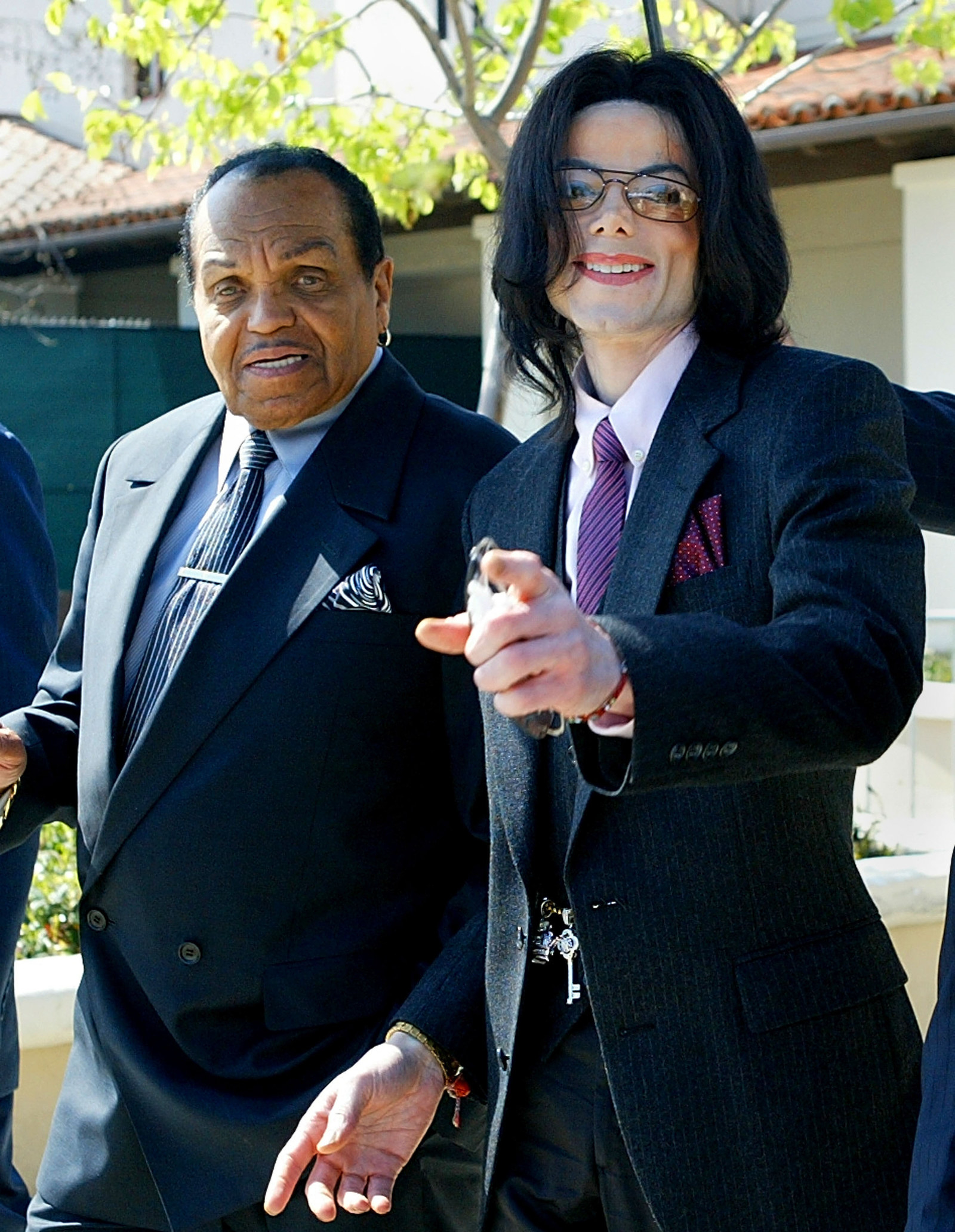 In a 2013 interview with CNN, Jackson said he "had to be like that" in order to keep his children out of gangs. "This was Gary, Indiana, and I had to make sure that they didn't get in any type of trouble, and things of that sort," he said.
Before Michael's death in 2009 at the age of 50, the pop star continued to have a complicated relationship with his father. For a time, the two weren't in each other's lives, but during the 2005 child molestation case against Michael, his dad showed up to support him, which some interpreted as a sign the two had made amends.
In the months before his own death, Joe Jackson often posted throwback images chronicling precious moments in his life. One tweet featuring his sons said, "When we were all together, united as one, nothing could stop us."
Joe Jackson is survived by his wife, Katherine, and their nine living children — Maureen ("Rebbie"); Sigmund ("Jackie"); Toriano ("Tito"); Jermaine; La Toya; Marlon; Steven ("Randy"); and Janet — as well as Joh'Vonnie Jackson, whom Jackson fathered during his affair with Cheryl Terrell.