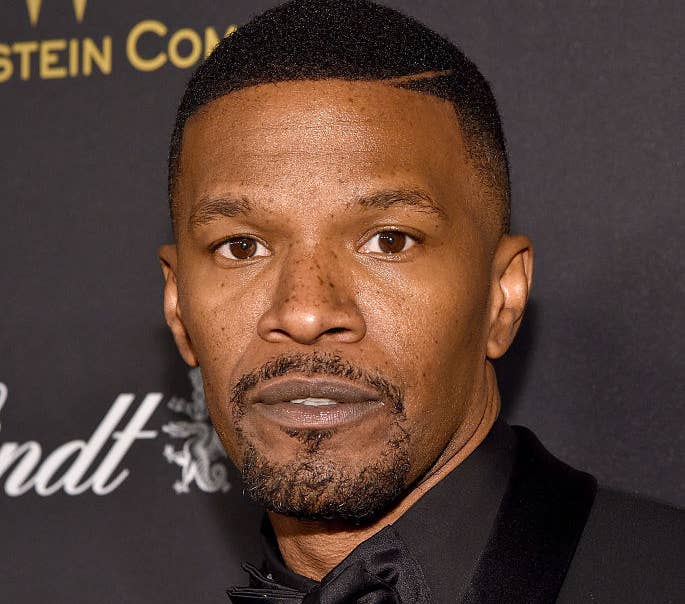 Actor and singer Jamie Foxx is fighting back against a woman who claimed he sexually assaulted her at his Las Vegas home in 2002.
Las Vegas police told BuzzFeed News a woman came to them on Friday of last week to allege "that a sexual assault occurred in the Las Vegas area in 2002 and named Jaime Foxx as the suspect."
According to TMZ, the unidentified woman told police that Foxx struck her in the face with his penis nearly 16 years ago after she refused to give him oral sex.

Police told BuzzFeed News they could not release details of the case "due to the nature of the crime."

However, they confirmed a report was taken and will be investigated. The statute of limitations for assault cases in Nevada is two years.
Foxx's lawyer told BuzzFeed News the actor would be filing his own report with the Las Vegas Metropolitan Police Department about the woman's "absurd claims."
"Jamie emphatically denies that this incident ever occurred, and he will be filing a report with the Las Vegas Police Department against the woman for filing a false police report against him," lawyer Allison Hart said.
Hart said Foxx only became aware of the allegation when TMZ contacted his representatives on Tuesday.
"The alleged incident was not reported to law enforcement in 2002, or at any other time in the last 16 years until last Friday because the incident never happened," Hart said in a statement. "We consider it to be extraordinarily reckless for any publication to publish this bogus story."
According to TMZ, the unnamed woman was emboldened to say something to the authorities last week because of the #MeToo movement.
UPDATE
The statement from the LVPD has been added.