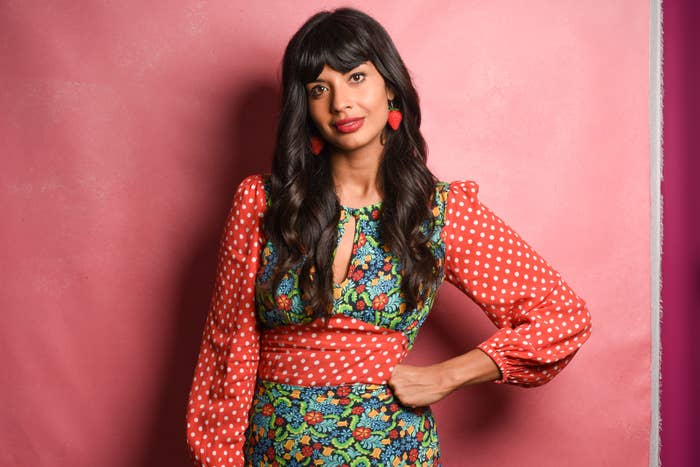 Actor Jameela Jamil, who stars in NBC's The Good Place, stopped by BuzzFeed News' AM to DM Tuesday to discuss the show's newest season in a wide-ranging interview where she also opened up about her own struggle with an eating disorder and body image at an early age.
Interviewed by cohost Isaac Fitzgerald, Jamil, who plays Tahani Al-Jamil on the show, teased that her self-obsessed character may be getting lucky in the love department this season.
"I think Tahani might get some action finally," Jamil said.
She joked that the character's dry spell was reminiscent of her own years as a teen.
"Yeah, Season 1 I was like, 'Wow, this reminds me of my teens. No one was looking.' She was throwing it out there and no one was catching," she said.
That aside, Jamil was mum on who her character's admirer could potentially be, but she did say that Prince Harry would be Tahani's ideal soulmate because he's "fun and grounded."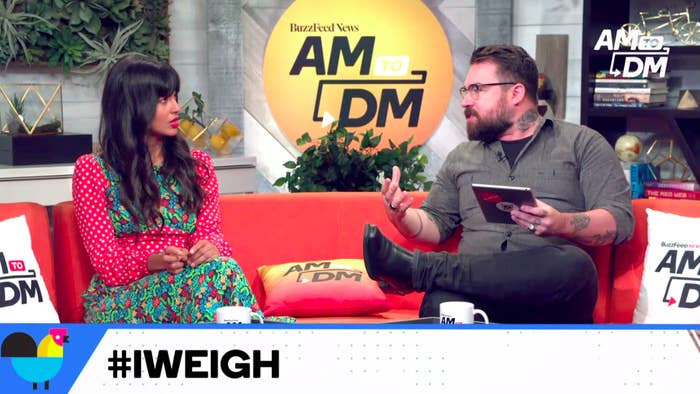 Later, the conversation with Jamil pivoted toward an issue she's spoken candidly about: body image. The actor opened up about her own experience with anorexia, which she developed at as a teen.
Jamil talked about her memory of being weighed — along with her other classmates — as part of an activity crafted by her math teacher as a way of teaching the students about percentages.
"It wasn't even like a health thing," Jamil said.
"We had to be weighed in front of each other and you would see the number come up in front of everyone. And I was the heaviest girl in the whole year, and so ... for the next three weeks all I could hear was people talking about how I was the heaviest girl in the year."
Jamil said that moment was the catalyst that caused her to begin practicing unhealthy eating habits.
"I think I stopped eating around then and it developed into full-formed anorexia and I had like body dysmorphia around 14," she said.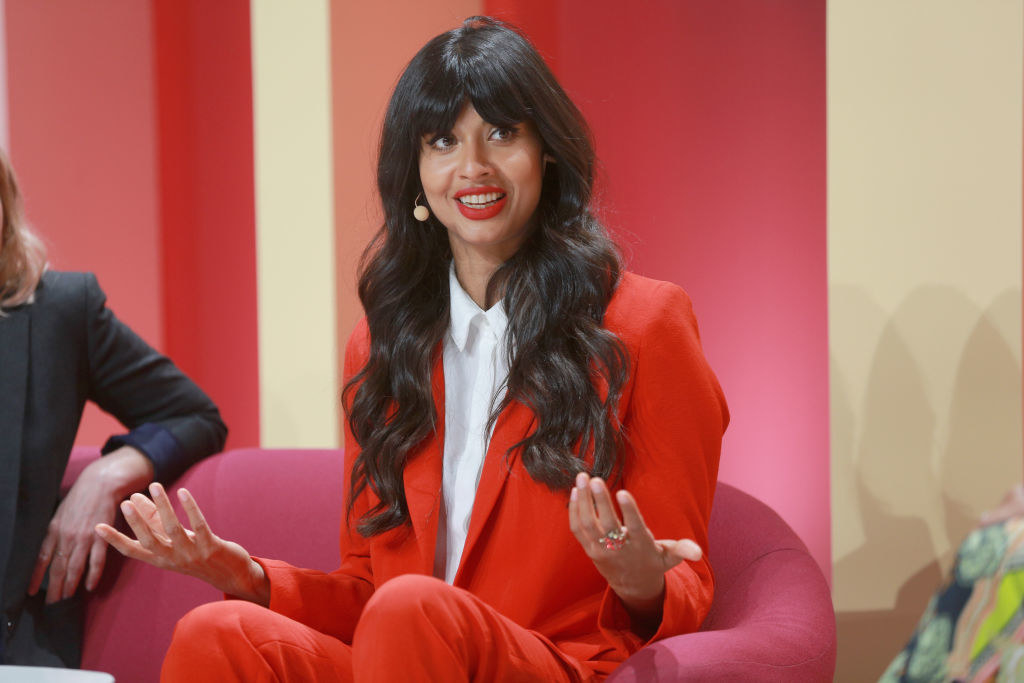 Though the actor said she wishes she could go back in time and be better to her body during what she called "the worst time of [her] life," she is focused on helping others avoid similar problems.
Jamil began the "I Weigh" movement, a place where women can talk about achievements instead of focusing on weight.
"Weighing is not an indication of health," Jamil said. "It doesn't mean anything."
"It shouldn't be part of our narrative, it shouldn't be part of our conversation, [and] you definitely shouldn't be weighing children and then telling them what they weigh ... it just creates so much trauma," she said.
You can watch Jamil's complete interview on AM to DM below: