Insecure co-creator Issa Rae stopped by BuzzFeed News' morning show AM to DM on Friday and chatted with entertainment reporter Sylvia Obell ahead of the hit HBO show's Season 3 premiere this Sunday.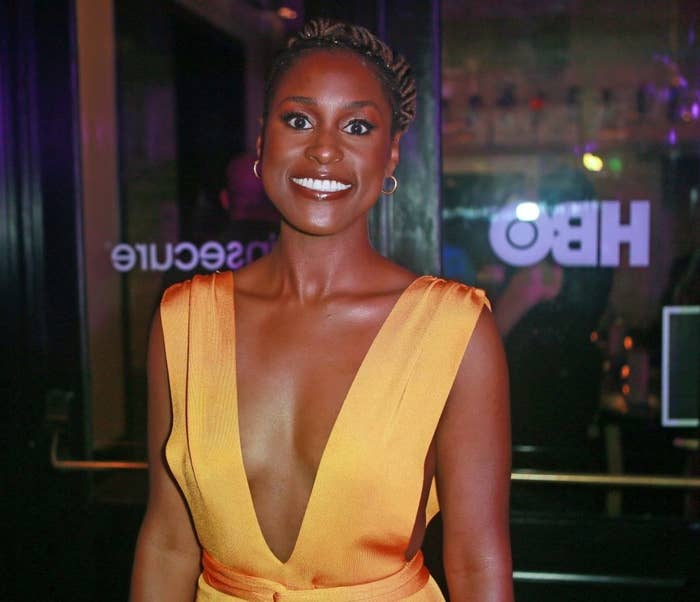 From the start, Rae was asked about the enthusiasm of the #LawrenceHive, a term conjured in support of Lawrence Walker (Jay Ellis), who played Issa Dee's (Rae) boyfriend in the first two seasons of the show.
Long story short: Issa cheats on Lawrence, and their already rocky relationship is pretty much caput after that.
Over the course of Season 2, Lawrence and Issa are not the kindest people to each other and fans began to take sides.
And there's a whole lot of men who sympathize with Lawrence, and they don't shy away from making their opinions known on social media. Subsequently, the #LawrenceHive was born.
During a Thursday night pop-up screening of the show's Season 3 premiere in New York City, a random guy showed up to demonstrate his support for the character. But Rae had some choice words for Lawrence's advocates: "Shut the fuck up."
It was revealed over the summer that Lawrence wouldn't be back for Season 3, mainly due to the fact that the audience doesn't "know the character of Issa outside of Lawrence," Rae said.
"This was just an opportunity to explore that and so, in a sense, rediscover who she is without this man in her life," she said.
Still, the #LawrenceHive is unmoved. Some want the character to get a spinoff.
Others say they've "lost all the hype" they had for Season 3 due to his absence.
Fans pretty much don't know what to do with themselves.
And a few continue to hold on to the hope that their "captain" will return.
Should you need an extra helping of Insecure chatter after the show's weekly Sunday night episodes, BuzzFeed News has you covered with Hella Opinions, an online aftershow premiering next Monday at 9 p.m.