On Sunday, Fergie attended TrevorLive LA, a fundraising gala by the Trevor Project, an organization that provides crisis intervention and suicide prevention services to LGBT youths.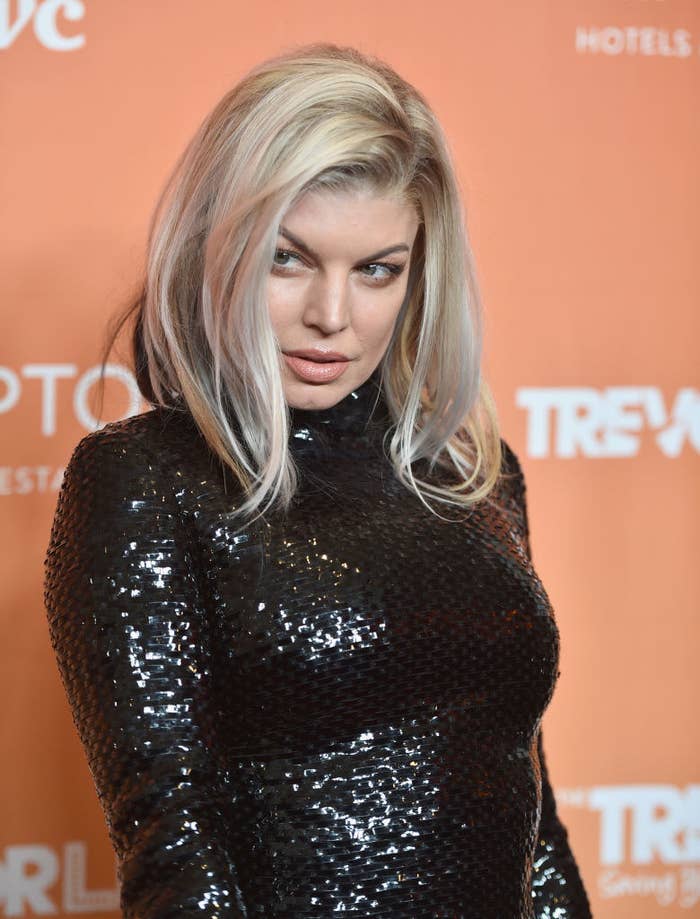 Fashion designer and film director Tom Ford and actor and singer Kristin Chenoweth were among the night's honorees, but attention has turned to Fergie's odd behavior after she interrupted Armie Hammer, who was onstage to make some remarks about Ford.
The incident began when Fergie approached the podium and tapped Hammer on the shoulder, indicating that she wanted to speak. "I'm actually Armie Hammer, thank you," she said.
After a rough start, the singer then began to talk about Ford, but she soon changed the subject and started promoting a single from her new album — and then she broke out into song.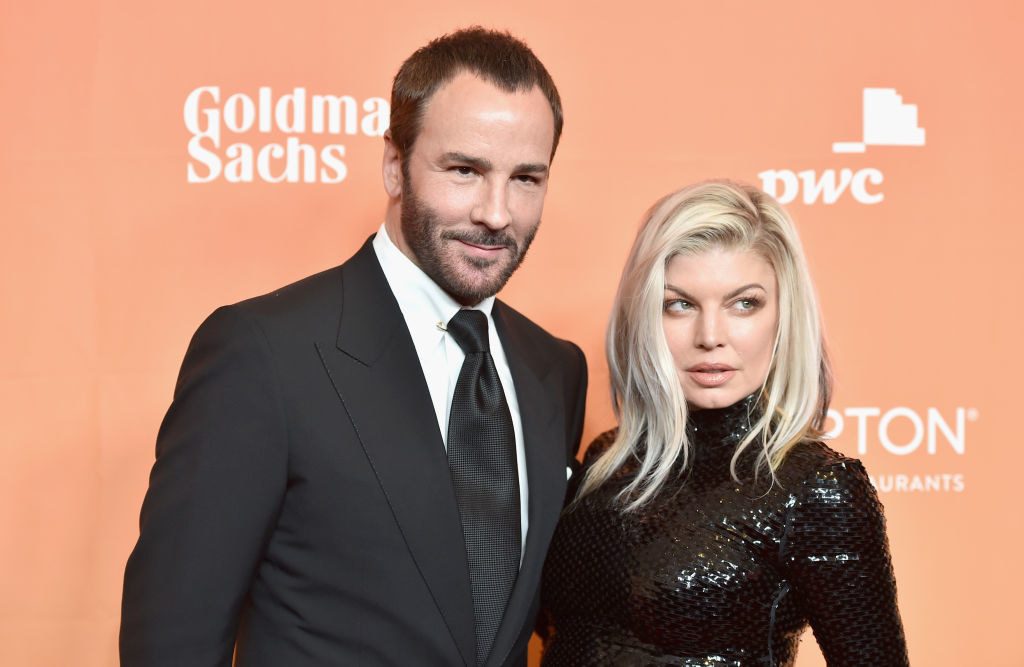 Her performance only came to an end when the singer finished her song and exited the stage, again by introducing Hammer as "Fergie."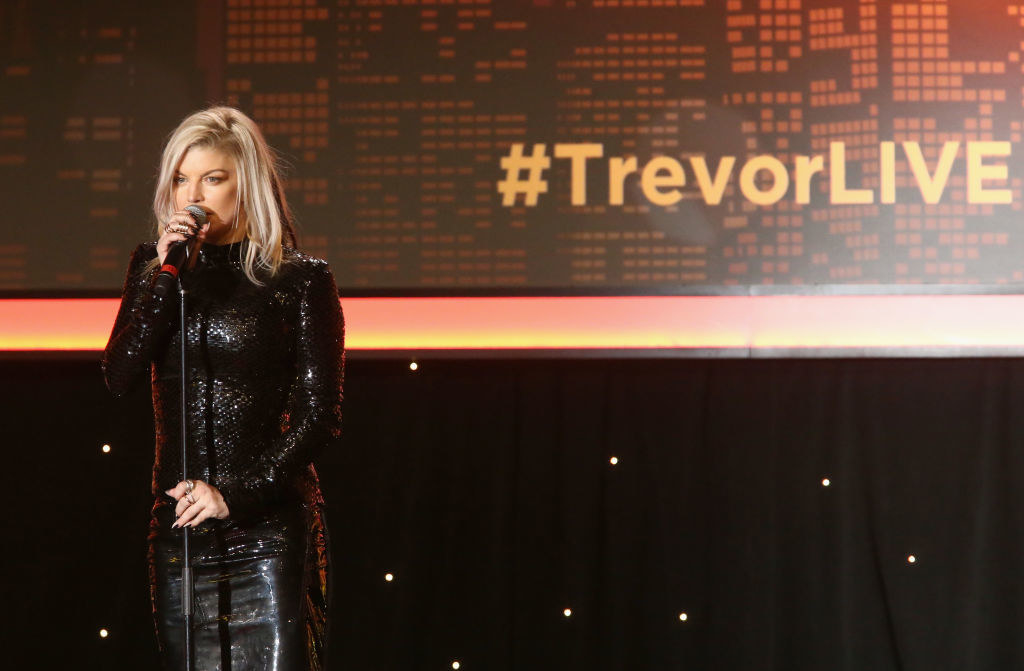 Online reaction to the clip was strong.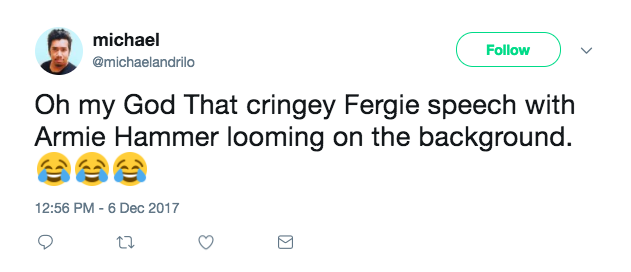 Some cringed...

And others found it difficult to watch.

And a few couldn't believe that it was real.

BuzzFeed News has reached out to Fergie's publicist to ask whether the apparent interruption was preplanned, but did not immediately receive a response. A rep told People magazine the moment was a "gag" that fell flat.