Surprising no one, Star Wars: The Last Jedi has been killing it at the box office, raking in about $220 million domestically — the second-biggest opening ever — and it hasn't even been out for a full week yet.
But the reception of the latest installment in the beloved Star Wars saga has been met with lukewarm responses from some fans.
While the website Rotten Tomatoes shows the movie getting a 93% "fresh" rating from critics, but the audience score is at a much lower 56% rating.
There are undoubtedly people who enjoyed The Last Jedi, but there is a growing chorus of people who have expressed concern about the movie. "Badly structured storyline," one person wrote.
"Without doubt the worst Star Wars movie to date," another said.
"Utter, utter tosh."
We're going to go through the scenes and other issues fans have taken issue with, so yes, SPOILERS AHEAD for those who haven't seen the movie.
1.
To some, the jokes seemed off, like the lengthy one at the start of the movie between Poe Dameron (Oscar Isaac) and General Hux (Domhnall Gleeson).
Some thought the gags were "unnecessary" and some went as far as calling it "bad," but Rian Johnson recently spoke to Vanity Fair about his decision to include humor at the beginning of the film.
"I knew it was going to get darker in some spots just because of what we had to do," he said. "It was really important to me, to, at the very outset, make a bold statement of, we're going to have fun here also. Relax, you can laugh with it also, this isn't just going to be a dirge."
The humor felt a little too close to the type best exemplified in Marvel superhero movies.
But fans who enjoyed the The Last Jedi were quick to point out that cheesy jokes have always been an integral part of the franchise.
2.
People were very disappointed by the death of Supreme Leader Snoke, mainly because fans didn't expect his demise so suddenly.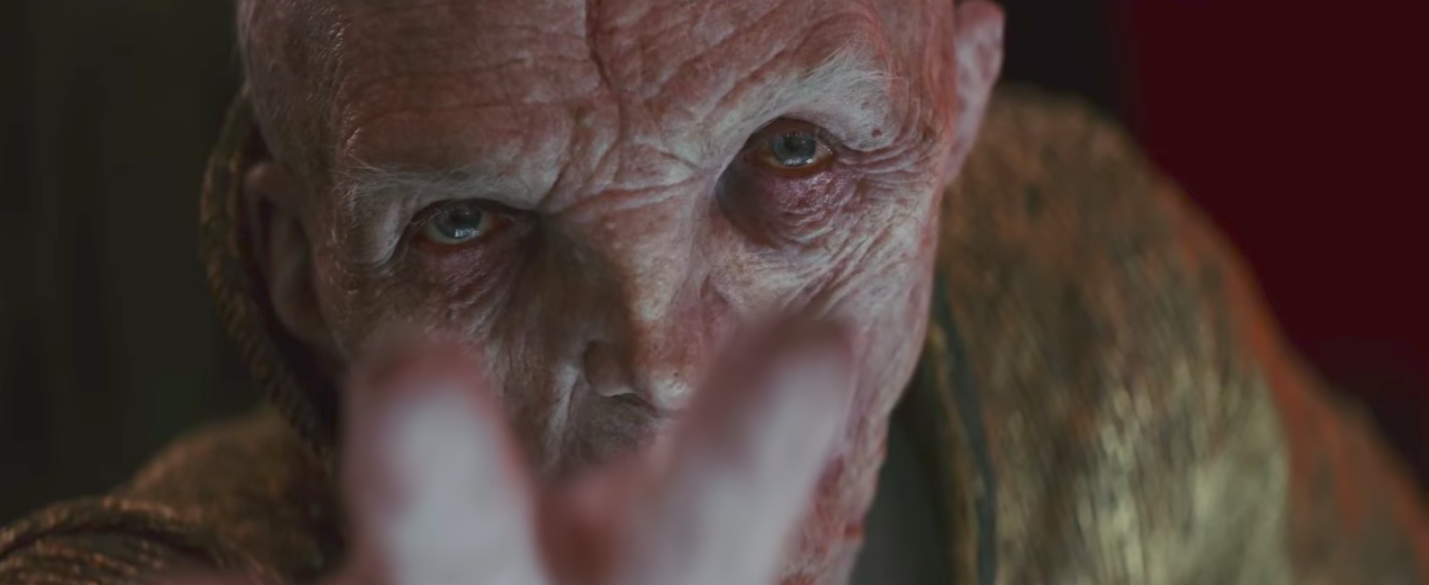 Additionally, folks have complained the Snoke's death was a "waste," considering he was the most terrifying villain in the new trilogy, very much resembling Emperor Palpatine's penchant for destruction in a lot of ways. Some also felt his death was "anticlimactic," a definite break from the way other Star Wars films have handled deaths of big villains.
For many fans, it seems, they just wanted to know a bit more about how the supreme leader came to power.
But as another Twitter user noted, The Last Jedi is forging a new path in the saga.
3.
As with Snoke, some people also found the reveal about Rey's parents to be a total letdown.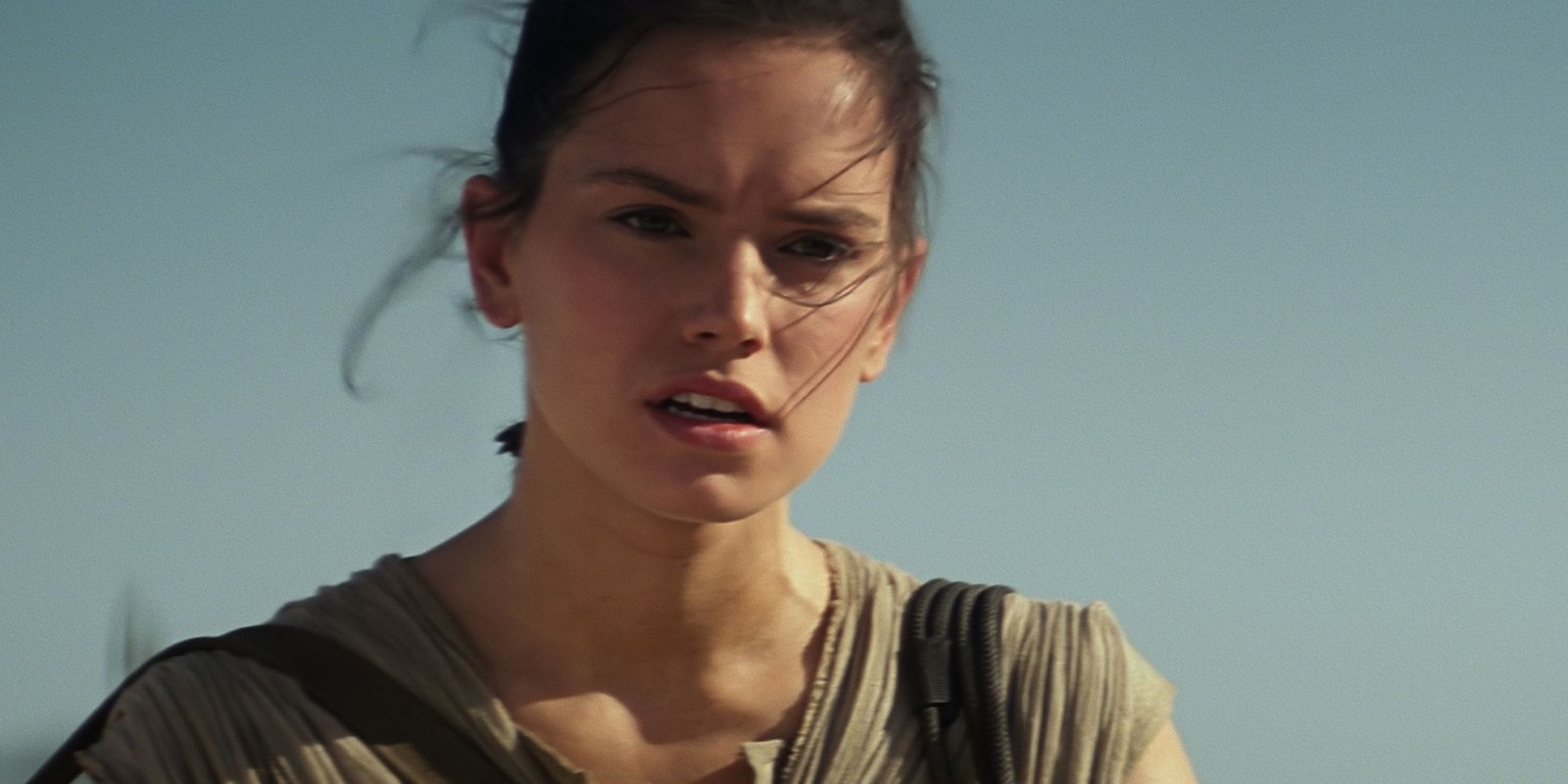 Soon after The Force Awakens debuted, fans obsessed over one question: Who are Rey's parents? Could her father have been Luke Skywalker himself? Perhaps her dad was Obi-Wan Kenobi, or maybe, somehow, she was the offspring of General Leia and Han Solo.
Well, the tough-to-swallow answer fans got in theaters was that Rey's parents were no one special. If you're really curious, Johnson spoke to CinemaBlend about his choice regarding Rey's family.
4.
People weren't exactly stoked about General Leia's act of flying through space.
You may remember the devastating scene in The Last Jedi, where the rebel ship is attacked by the First Order, killing Admiral Ackbar and flinging Leia into space (without any sort of protectant on). Leia is able to use The Force, seemingly unconsciously, to fly herself back onto the ship where she is treated until she returns later around the film's third act. For many, the scene of Leia "flying like Peter Pan" essentially "butchered" the movie for them, because they say there was no evidence that she possessed that sort of power.
"She's wasting her time as a general," one fan tweeted in response to Leia's newfound powers.
Though Leia isn't a Jedi, some fans claim she is "force sensitive," which presumably allows her to have an almost imperceptible connection to The Force.
5.
Finally, a lot of folks were most upset about Luke and the limitations of The Force.
There are takes from people who argue "Luke was out of character," or that the classic character just didn't seem like the Luke that fans have known for decades.
Some also took issue with Luke's death scene. After using an astral projection of himself to deceive Kylo Ren in order to distract him from attacking fleeing rebels, the Jedi master finally lets Kylo land a blow and the villain sees for the first time that he's been outsmarted by Luke. Then, moments later, Luke disappears, becoming one with The Force.
Fans also weren't too enthused with the way older Luke behaved when he and Rey finally met.
But as television critic Matthew Zoller Seitz put it, "cut the dude a break."
Fans will continue to debate every aspect of the film for weeks and weeks, but can we all agree that Laura Dern's Admiral Holdo was *the best* part of the movie? If not, weigh in with your own ~opinions~ below!