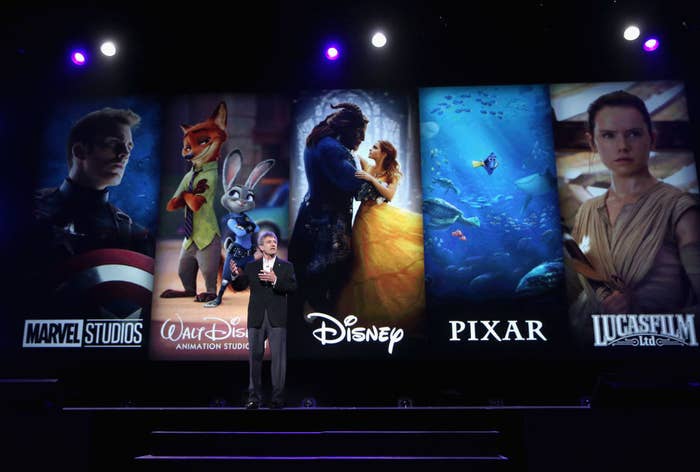 On Tuesday afternoon, The Walt Disney Company announced that it would be launching a video-streaming platform for its films in 2019, consequently ending its agreement with Netflix.
The new service will be the exclusive home in the US for subscription-video-on-demand viewing of new live-action and animated movies from Disney and Pixar, beginning in 2019. This includes the Frozen sequel and the live-action Lion King, among others. Disney will also create original content exclusively for the service, which will include both TV shows and movies.

"This acquisition and the launch of our direct-to-consumer services mark an entirely new growth strategy for the company, one that takes advantage of the incredible opportunity that changing technology provides us to leverage the strength of our great brands," Robert A. Iger, chairman and chief executive officer of The Walt Disney Company, said in a press release.
During a quarterly call, Iger said that while Disney Pixar films will definitely be a part of this upcoming streaming change "and not be part of any other pay window distributor in the United States," announcements for the fate of other Disney-owned properties, like Marvel and Star Wars movies, will be announced at a later date. "We have had a discussion internally about how best to bring them to the consumer," he said. "It's possible we will continue to license them to a pay service like Netflix, but it's premature to say exactly what we will do."
Back in 2016, Netflix and Disney paired up, with the former gaining the exclusive streaming rights to Disney content, which included Disney films, Star Wars, and Pixar titles. A Netflix spokesperson told BuzzFeed News that "US Netflix members will have access to Disney films on the service through the end of 2019, including all new films that are shown theatrically through the end of 2018. We continue to do business with the Walt Disney Company globally on many fronts, including our ongoing relationship with Marvel TV."

Disney also announced that it would be launching an ESPN-branded sports video-streaming service in early 2018. Plans are for the Disney and ESPN streaming services to be available for purchase directly from Disney and ESPN, in app stores, and on other multichannel video programming distributors.

Read The Walt Disney Company's full statement here.
CORRECTION
Disney's new movies, as of 2019, will exclusively be on its new streaming service. The fate of older Disney movies is yet to be determined. This was misstated in a previous version of this post.
UPDATE
According to multiple reports, Disney's CEO Bob Iger confirmed on Thursday at a media conference in Beverly Hills that Marvel and Star Wars films would be moving from Netflix to The Walt Disney Company's own yet-to-be-titled streaming service in late 2019.
In addition to putting that speculation to rest, Iger also said that the forthcoming streaming service will be the home of several original Disney television series and movies, as well. BuzzFeed News has reached out to Disney for comment.
(The title of this post has been changed to reflect the update.)