Claire Foy has weighed in on the pay gap controversy that arose when it was revealed that her costar in The Crown, Matt Smith, made more than she did while working on the award-winning Netflix drama.
The news spawned a lot of outrage about the perceived slight toward Foy, especially considering she played the lead, Queen Elizabeth II. And as fans of the show should know by now, the crown must take precedence.
Smith, who played opposite Foy as Prince Phillip, was already an established lead actor, and was presumably able to get a bigger paycheck as he nabbed his role on The Crown right after leaving the highly rated UK television series Doctor Who.
Suzanne Mackie, a producer for the show, said that, moving forward, "no one gets paid more than the Queen."
Speaking to Entertainment Weekly, Foy told the outlet that she was "not surprised" to learn that Smith made more than her.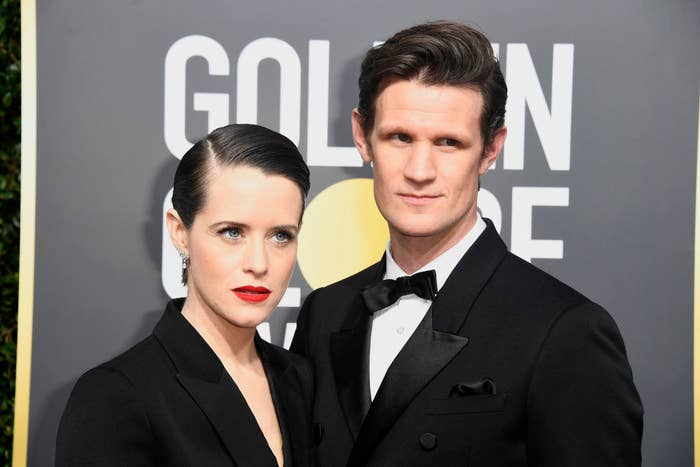 "I'm surprised because I'm at the center of it, and anything that I'm at the center of like that is very very odd, and feels very very out of ordinary," Foy said.
"But I'm not [surprised about the interest in the story] in the sense that it was a female-led drama," the actor continued.
"I'm not surprised that people saw [the story] and went, 'Oh, that's a bit odd.' But I know that Matt feels the same that I do, that it's odd to find yourself at the center [of a story] that you didn't particularly ask for."
Foy won't benefit from a pay bump for working on the show, as she's being replaced by Olivia Colman. However, Left Bank Pictures, the production company behind the show, issued a statement and said it's committed to "the fight for fair pay, free of gender bias and for a rebalancing of the industry's treatment of women, both those in front of the camera and for those behind the scenes."
The company also issued an apology to Foy and Smith, "who have found themselves at the center of a media storm this week through no fault of their own."
CORRECTION
Olivia Colman's name was misspelled in an earlier version of this post.