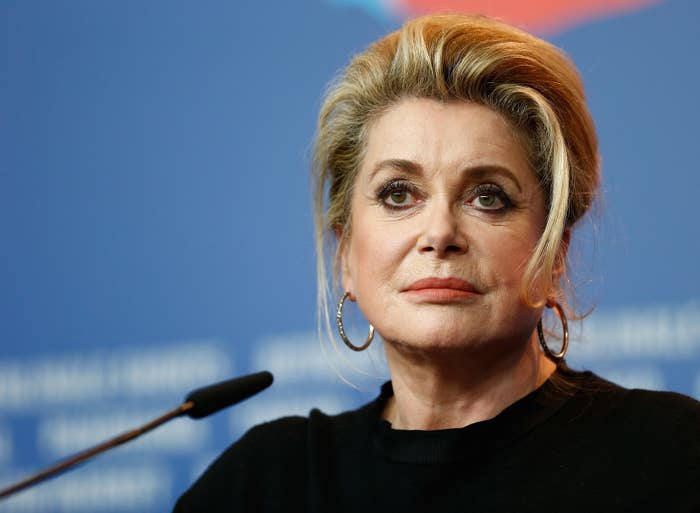 French cinema icon Catherine Deneuve apologized Sunday for criticizing the #MeToo movement and the French equivalent #BalanceTonPorc (Expose Your Pig), after she signed an open letter last week that sparked outrage.

"I fraternally salute all women victims of odious acts who may have felt aggrieved by the letter in Le Monde. It is to them, and them alone, that I apologize," she wrote in a letter published Sunday in the French newspaper Liberation.

Deneuve — along with more than 100 other women in various industries — signed an open letter published last week in the Le Monde newspaper that began, "Rape is a crime. But insistent or clumsy flirting is not a crime, nor is gallantry a chauvinist aggression."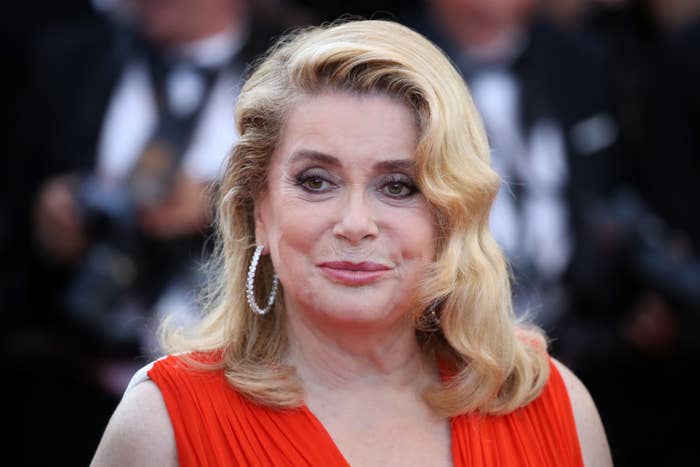 Deneuve said she still agreed with the sentiment of the first letter but added in her apology that "nothing in the text claims that harassment is good" and emphasized that she did not condone sexual assault or harassment.

"I do not like this characteristic of our time where everyone feels the right to judge, to arbitrate, to condemn," she continued. "A time when simple denunciations on social networks generate punishment, resignation, and sometimes and often media lynching."
Deneuve and other women had said in the original letter that although the allegations of sexual assault and harassment against producer Harvey Weinstein have opened the floodgates for more women to speak out about sexual misconduct in the workplace, they believe the movement has gone too far.

"This liberation of speech has been turned on its head," they write.

The women argued that the movement has conflated the actions of men accused of sexual misconduct with those whose transgressions may have been "to touch a knee, try to steal a kiss, speak about intimate things during a professional dinner or send messages that are sexually loaded to a woman who wasn't attracted to them."
Reception to the open letter was met with backlash.
Asia Argento, an actor who has accused Weinstein of rape, said, "Catherine Deneuve and other French women tell the world how their interiorized misogyny has lobotomized them to the point of no return."
Author Colleen Doran said Deneuve's views might differ if she weren't speaking from a position of "heightened privilege."
However, some used social media to express their support for Deneuve's views, calling the mounting allegations of sexual harassment in Hollywood a "witch hunt."
The letter published by Deneuve and company last week said that the recent movement against sexual assault caters to "the enemies of sexual freedom, of religious extremists, of the worst reactionaries," and not the empowerment of women.

"A woman can, in the same day, lead a professional team and enjoy being the sexual object of a man, without being a 'promiscuous woman,' or a vile accomplice of patriarchy," they wrote.
In March, Deneuve, who starred in Roman Polanski's Repulsion, defended the director, who pleaded guilty to to having unlawful sex with a 13-year-old girl in 1977. He then fled the US before sentencing and remains a fugitive.
"It's a case that has been dealt with; it's a case that has been judged," she said. "There have been agreements between Roman Polanski and this woman."
A representative for Deneuve did not return a BuzzFeed News request for comment.