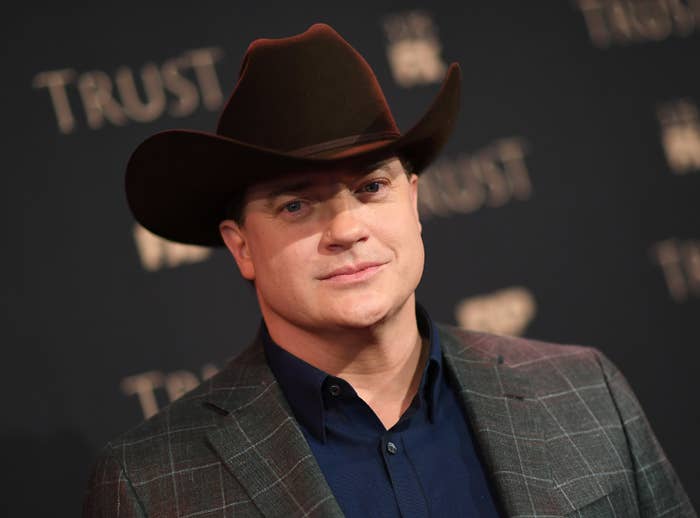 Actor Brendan Fraser said the Hollywood Foreign Press Association, the governing body behind the Golden Globe Awards, has denied his allegation of sexual harassment by the organization's former president, Philip Berk, according to GQ magazine.
Fraser said he was interviewed by an independent investigator in April. He said the committee then contacted him to notify him that the investigation — which was opened as a result of the actor talking about the 2003 incident for the first time publicly in a February 2018 GQ profile — had concluded.
According to GQ, Fraser said the HFPA contacted him after wrapping their investigation to propose issuing a joint statement.
"Although it was concluded that Mr. Berk inappropriately touched Mr. Fraser, the evidence supports that it was intended to be taken as a joke and not as a sexual advance," read the proposed joint statement, though Fraser declined to sign it.
"I don't get the joke," Fraser told GQ. "I'm the only one who would know where I was touched on my body."
Fraser and Berk did not respond to requests for comment. The HFPA told BuzzFeed News in a statement they stand firmly against sexual harassment, but that their investigation concluded "the exchange was not an intended sexual advance."

"We want to reiterate that the HFPA understands today—as it did 15 years ago—that what Mr. Fraser experienced was inappropriate," the group said.
Fraser had alleged that Berk groped his buttocks and groin during a luncheon 15 years ago.
"His left hand reaches around, grabs my ass cheek, and one of his fingers touches me in the taint," he said. And he starts moving it around," Fraser said. "I felt ill. I felt like a little kid. I felt like there was a ball in my throat. I thought I was going to cry."
Berk, a South African–born journalist, has denied any wrongdoing and said Fraser's account was "a total fabrication." He told GQ he pinched the actor as a joke.
Berk also told GQ he wrote Fraser a letter after the actor's representatives asked him to apologize.

"My apology admitted no wrongdoing," Berk said. "The usual 'If I've done anything that upset Mr. Fraser, it was not intended and I apologize.'"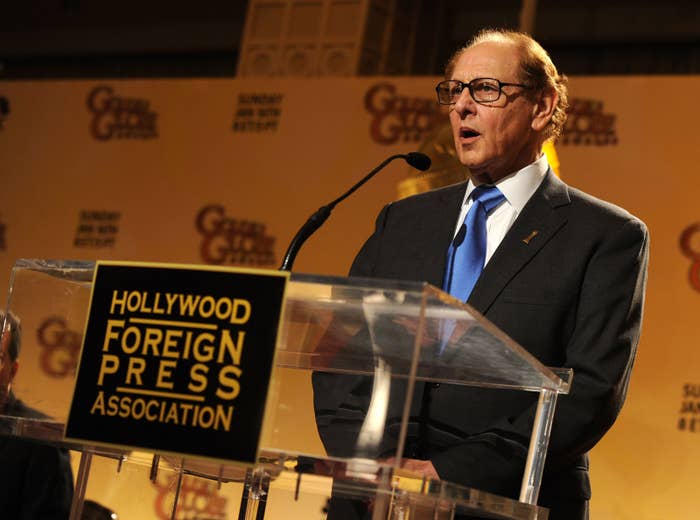 Fraser, who currently stars in the FX series Trust, said that the HFPA refused to share the complete details of its investigation, adding he wanted to know more about how the organization's decision was reached.

"What I said to them was, 'Show me the investigator's report, and then I'll know what I'm signing off on,'" he said.
According to GQ, the HFPA cited witness confidentiality concerns as the reason for not disclosing the full report, which is why they opted to show Fraser a summary of the findings instead.
Berk also said that he was not shown the report, adding that he does not expect to face any disciplinary action from the HFPA.

Fraser said that he is looking for a way to "make medicine out of this poison, which is not specific to this enterprise."
"There's a system in place that's unwritten. If you abide by it, you will be rewarded. If you don't, you won't be."
Though the actor said he would like to move on from the incident, he hopes the HFPA will ask Berk, who remains an active member, to step down and incorporate new policies specific to harassment.

"It's not too late," he said. "They can still do the right thing."
Here is the full statement from the HFPA:
The HFPA continues to stand firmly against sexual harassment. As such, we have always taken Brendan Fraser's allegations very seriously—both when he originally spoke out in 2003 and now again 15 years later. Back then, after an initial inquiry, we provided Mr. Fraser with the exact redress he sought—an acknowledgement of the transgression and an apology. Mr. Fraser continued to attend HFPA events including the Golden Globes. When Mr. Fraser raised the allegations again this year in the March issue of GQ, adding several previously unknown details, we conducted an internal review and then took it upon ourselves to commission an independent investigation into the matter to ensure impartiality. We've shared the results of that investigation with Mr. Fraser, and again apologized, but also conveyed our need to abide by the investigation's finding that the exchange was not an intended sexual advance. We want to reiterate that the HFPA understands today—as it did 15 years ago—that what Mr. Fraser experienced was inappropriate.