This is Denise Hill, a mom who lives in Kansas City, Missouri, and she loves Halloween.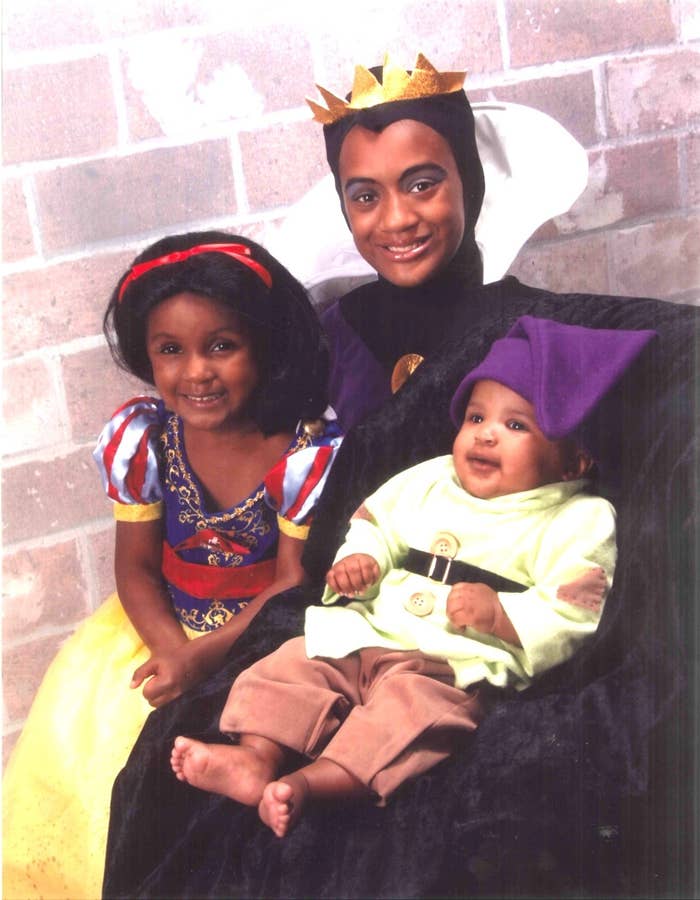 Hill told BuzzFeed News that she knows Halloween "isn't really considered a holiday," but that doesn't stop her and her children from dressing up each year.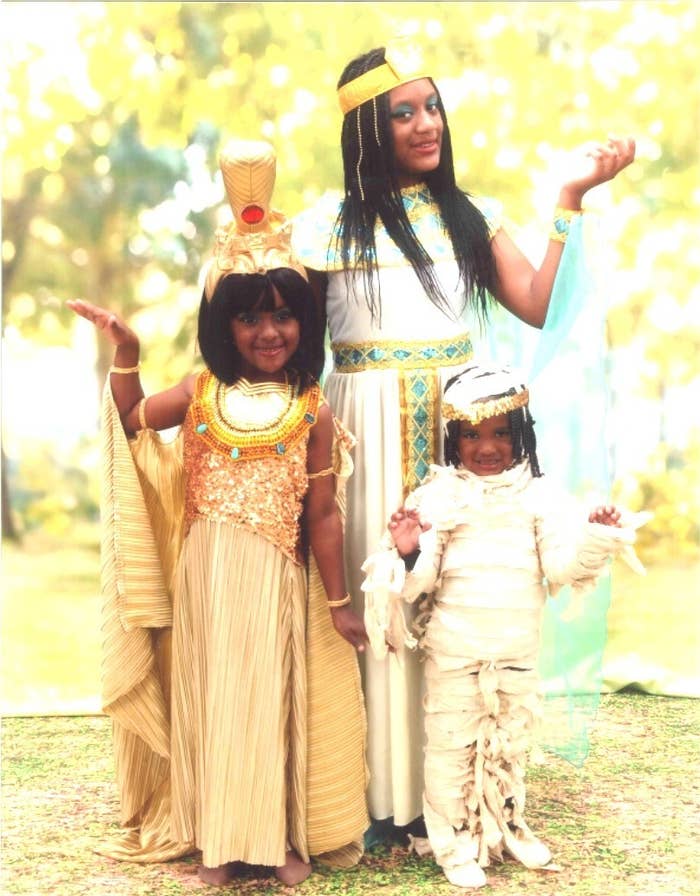 On Monday, Cheyenne Piggie, Hill's sister-in-law, posted a photo of the family's latest Halloween costume: Golden Sports Trophies.
"It was actually shocking to me, but it was exciting, it was nice," Hill said when asked how she felt about people's genuine reactions to the family's costumes.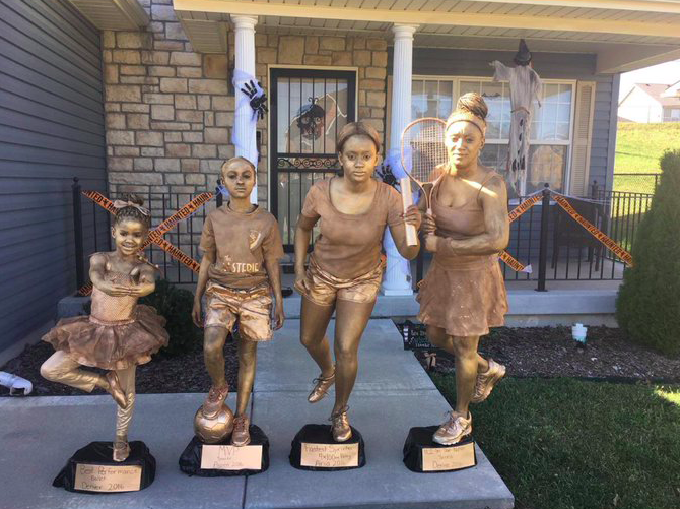 As a result of the tweet taking off, the photo of Hill's designs received tons of compliments.

People couldn't get enough...

...and some argued that Hill and her girls won Halloween — and honestly, they might be right.
To get the look, Hill says that she pieced together the outfits with clothes that her children already owned, used Mehron gold paint to get the girls looking metallic, and covered footstools in trash bags to make the podium-like structure the girls stand on.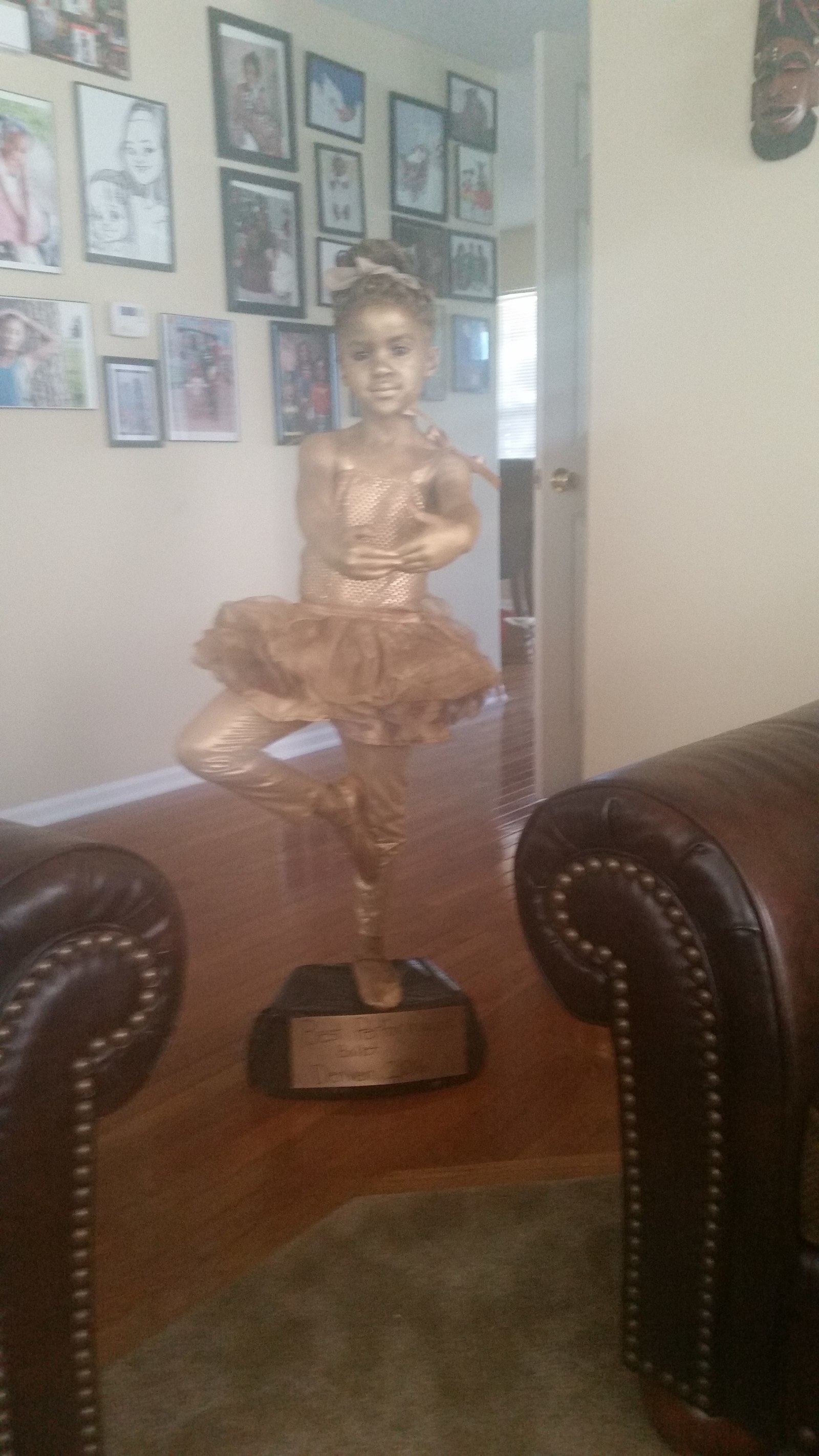 And the plaques on the podium were made of cardboard printing paper, inscribed with superlatives that pertained to each individual sport.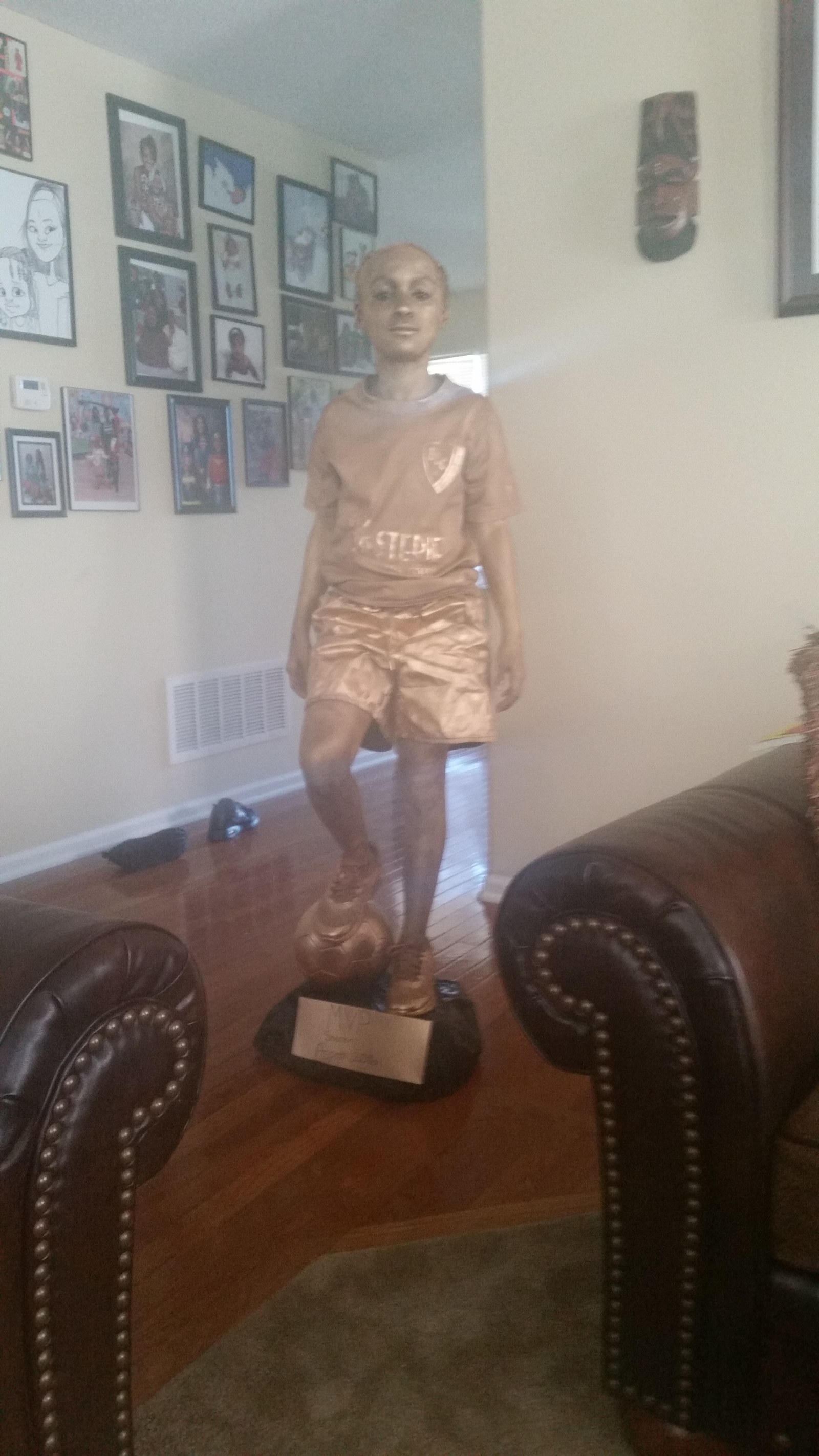 Best of luck to everyone trick-or-treating this coming Monday, because this family has already won costume of the year.