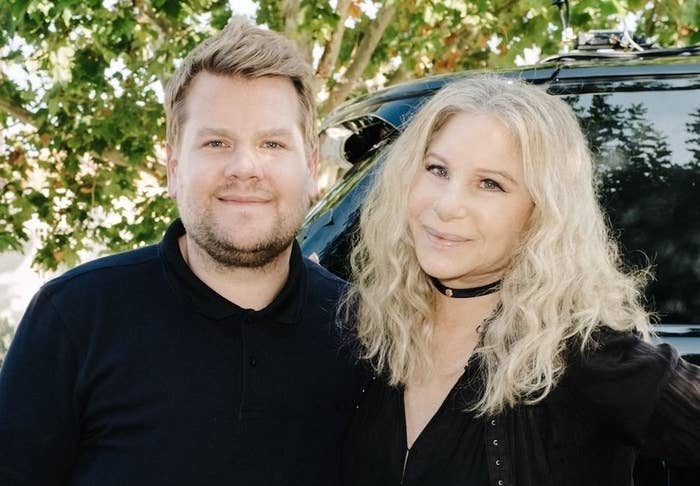 The legendary Barbra Streisand appeared on The Late Late Show with James Corden Thursday and participated in one of the host's most memorable carpool karaoke segments to date.
And why was it memorable, you ask? Well, Streisand and Corden sang a ton of classics from her immense catalog of hits, including "The Way We Were," "No More Tears (Enough Is Enough)," and "Don't Rain on My Parade," the iconic song from her Oscar-winning role in Funny Girl.
But the songs were just a small feature of the segment, which doubles as a singalong and interview.
Streisand dished on why she called up Apple to get Siri to pronounce her name correctly to her politically tinged new album — all while she drove the car, a task other celebs usually leave to Corden.
Corden told Streisand that he pretends to be her before he does a show, gesturing in a Streisand-like way, "Thank you my darlings."
"I never think of myself that way," Streisand said.
"Didn't you call Tim Cook to get him to change how Siri said your name on an iPhone?"
"That's different," Streisand said, before going into detail about how people mispronounce her last name with a "z" sound.
"What's a better way than to change my name by speaking to Apple, Tim Cook, and saying, 'It would be so helpful if Siri said my name right. Is that possible?'"
And as some of your may know at this point, Cook remedied Streisand's dilemma.
The legend also revealed that she once called the late Steve Jobs when she was having computer troubles.
"I said, 'Why can't we erase a bad address," Streisand said she asked Jobs.
"He actually blamed it on Microsoft," she said.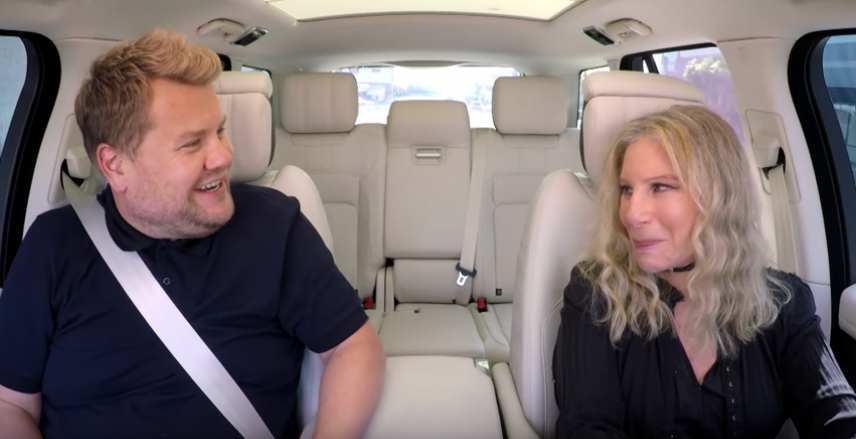 Streisand has been vocal about her disdain for President Donald Trump.
In a recent Guardian interview, she called the president "stupid."
"He's so ill-informed. Liar is not enough of a word," she told the outlet. "There must be a bigger word for someone who lies about everything."
The singer told Corden that the current White House administration is "why I did this album."
"Everything on the album relates to something about what's going on in these difficult times," Streisand said. "The only thing I can do is write about it and tweet. People deserve the truth."