Ariana Grande debuted at No. 1 on the Billboard Hot 100 Monday, thanks to the surprise release of her breakup anthem "Thank U, Next."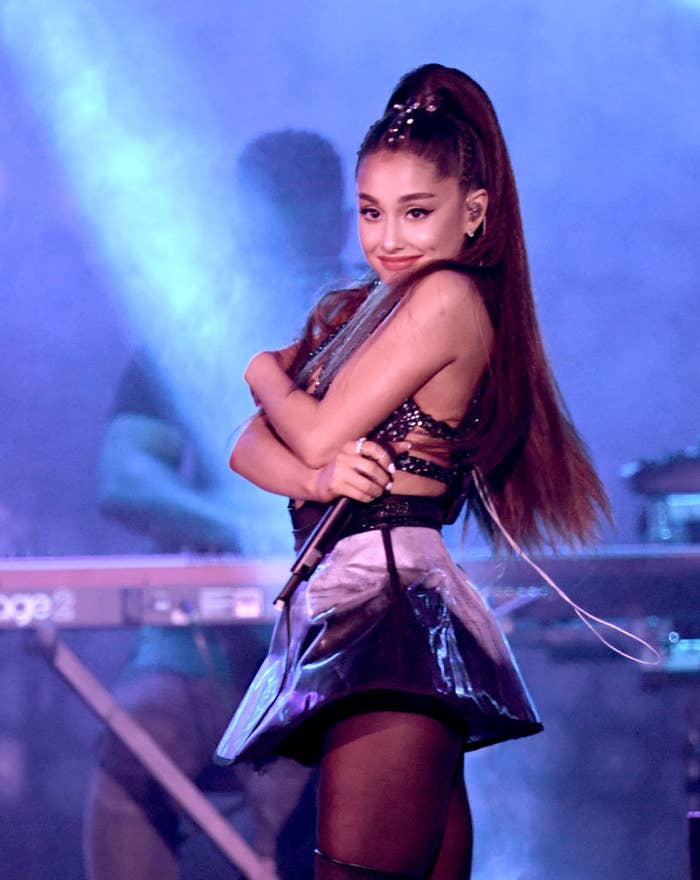 The honor is huge for any artist, but it's especially sweet for Grande as this is her first single to ever top the chart.
"for once i don't really have words," Grande tweeted. "i love u so much and thank u."
Earlier this year, Grande released "No Tears Left to Cry," the lead single from her fourth studio album, Sweetener.
It was a strong start, but the dance anthem topped out at No. 3 on the Hot 100.
Grande almost made it to the top of the chart back in June of 2014 with the release of "Problem," the first single from her second studio album, My Everything, but the song only made it to No. 2 before losing steam.
Grande now joins Beyoncé, Camila Cabello, and Cardi B as the *only* women to hit the top of the chart this year.
And she's the first woman to debut at the top of chart since Adele did it in 2015 with "Hello."
Debuting at the top of the Hot 100 is incredibly difficult and only 31 songs — 32 counting Grande's — have done it.
Michael Jackson was the first male artist to accomplish this feat with his 1995 single "You Are Not Alone."
Mariah Carey was the first woman artist to debut at the top of the Hot 100, just a few weeks after Jackson, with her hit "Fantasy." Carey is also the only artist to have done this three times, following up this feat with "One Sweet Day" feat. Boyz II Men and "Honey."
That said, Grande's accomplishment puts her among some of pop music's greatest legends.
Naturally, fans were thrilled.
"It's about damn time," one fan wrote.
It looks like the words Nicki Minaj uttered on their "Side to Side" collab are actually true: "Ariana run pop."
Fans are truly feeling themselves.
But more than anything, the star's supporters were just really, really proud.
"Thank U, Next" serves as the lead single from an upcoming project of that same name.
Grande confirmed in October to paparazzi that the new album would be out before the end of the year, but no specific date is set as she's still "finishing things up."