Jesse Jackson Has No Questions: We Are Better Off
The former presidential candidate and civil rights leader alleges voter suppression to the Black Caucus. Gaspard calls the RNC a "clown show."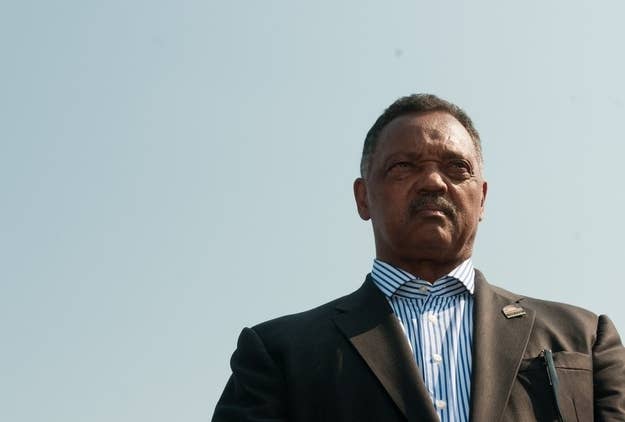 On Monday in Charlotte the Democratic Black Caucus gathered to remind the black community how crucial the African American vote is to President Barack Obama's re-election.
"Are we better off than four years ago?" Jesse Jackson, the civil rights leader and former presidential candiate asked the audience, referring to what has become a central question in the election.
"Yes," the audience yelled back.
"The voting rights act being protected makes us better off," Jackson said. "It all flows from the right to vote."
Jackson went on to list the efforts he said the Republican Party was taking to suppress voter turnout — including what he said was a "purge" of a million voters from the rolls in Ohio and a half million in Florida.
Jackson also said community leaders need to reach out to the 500,000 unregistered black voters in North Carolina, a state Obama won on the strength of the 300,000 new voters he brought into the electoral process in 2008.
Donna Brazile, the chair of the caucus, addressed the difficulties new voter ID laws were creating for the black voters as well.
But the overriding theme of the event was steps the the Obama campaign has been taking to break through what is largely perceived as widespread voter apathy.
"As fired up as we are, most people outside of these walls do not care what we are talking about today," said Stefanie Brown, the National African American Vote Director for the Obama campaign.
During the opening prayer, Dr. Cynthia Hale, Ray of Hope church in Atlanta asked for the community to be protected from "the apathy that has overcome our people."
"Black folk, we got a lot at stake at this election," campaign official Michael Blake said.
DNC executive Director Patrick Gaspard also took the stage, calling the Repulican National Convention a "clown show."
"Many of you were watching that clown show down in Tampa last week, some people were talking to empty seats...other people giving empty speeches," he said. "I don't know which is worse."
Jim Messina, the Obama campaign manager, lightened the mood with a story from "the battleground states."
A young child in a battleground state, Messina said, had been bombarded with political television advertisements. His parents asked him: "What does President Obama do?" The child answered: "He approves this message."
"Welcome to life in the battleground states," Messina said, where the president "was this guy on tv approving this message."
Former NBA all-star Kevin Johnson closed out the event by making a personal appeal, citing the fact that 2 million more black voters came out in 2008 compared to 2004, with 96 percent voting for Obama.
"The interesting thing about this president," Johnson added. "He's a cool dude,too."