Iowa Store Does Not Welcome Secret Service
"We just employ several Colombian prostitutes and don't want to tempt you guys."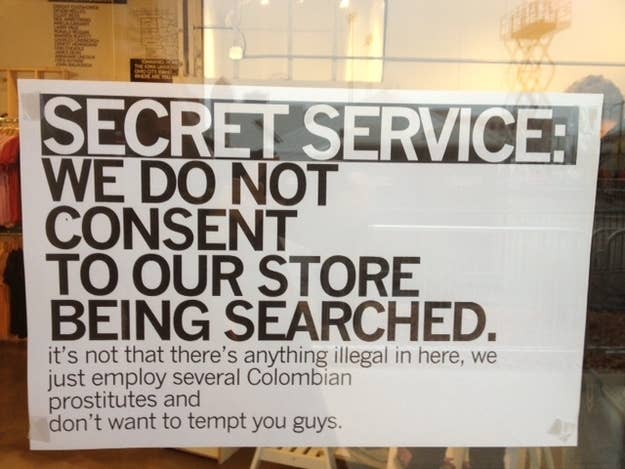 DES MOINES, Iowa — The managers of Raygun, a t-shirt emporium next door to President Barack Obama's rally there Monday, refused to allow the Secret Service to search their stores in advance of the rally.
Employees also said they were asked by an Obama campaign official to take down a sign referring to the agency's prostitution scandal, but they refused.
"The Secret Service didn't think it was funny," one employee told BuzzFeed.