In Ohio, Obama Hits Romney On Jeep Ad
The president presses attack on misleading Romney spot. UPDATE: Romney camp responds.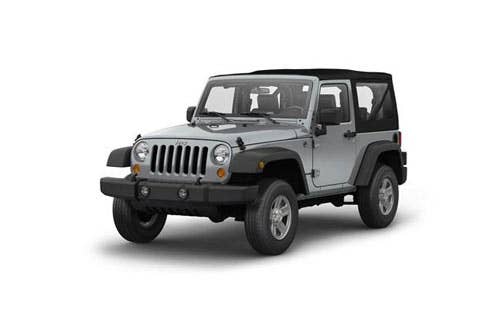 HILLIARD, OH — President Obama used one of his final pre-election appearances to attack a misleading ad from Mitt Romney that suggested he had helped ship American auto jobs to China, jumping feet first back into the fray after a week of dealing with Hurricane Sandy in an allegedly non-political way.
"You got folks who work at the Jeep plant who've been calling their employers worried, "Is it true are our jobs being shipped to China?'" a lively Obama told a crowd of 2800 gathered in a large fair grounds barn. "The reason they are making these calls is because Governor Romney ran an ad that says so. Except it's not true. Everbody knows it's not true. The car company themselves told Governor Romney to knock it off."
The Obama campaign is aggressively pushing back against the Romney ad, which they believe is grossly misleading, already airing two television spots tearing it down.
The ads are airing in Michigan and Ohio, two of the states that benefited the most from the auto bailout, which propelled General Motors back into the number one car company in the world after it lost its lead to Toyota in 2007.
General Motors regained the lead in 2011.
Both the CEO's of Chrysler and GM have disputed the claims in Romney's ad.
Obama officials feel the ad has backfired, giving Romney over a week of bad headlines, according to sources on the president's campaign.
On the final weekend before election day, Obama is scheduled to spend the majority of his time in Ohio, taking a bus tour across the state today.
He also plans to make stops in Iowa, Wisconsin, and Virginia on Saturday.
The campaign claims to be well ahead in Ohio in early voting, providing journalists with series of numbers to back up the claim.
Those numbers look like so, per a campaign press release:
Today, almost 1.7 million ballots have been requested or have already voted in Ohio that is the same number of ballots cast early in 2008.
· By the end of today, more Ohioans will have voted early in person than the total number of people who voted early in person in 2008.
· 23% of Ohio votes have already been cast, and according to public polling, Barack Obama leads 62/35 among those who have already voted [PPP]
o This means that Romney would need to win the remaining voters by 54% in order to tie the race on election day
UPDATE: Romney spokesperson Ryan Williams responds: "The facts are clear: despite his false and misleading attacks, President Obama took the auto companies into bankruptcy. His mismanagement of the process has exposed taxpayers to a $25 billion loss. And these companies are expanding production overseas. Under President Obama, we have lost 586,000 manufacturing jobs and the unemployment rate is higher than when he took office. Mitt Romney has a plan to strengthen American manufacturing, create 12 million new jobs in America, and deliver a real recovery."