In Season 1 of See Something Say Something, BuzzFeed's Ahmed Ali Akbar invited writers, teachers, comedians, musicians — and even his own dad — onto the podcast to share stories about being Muslim in America.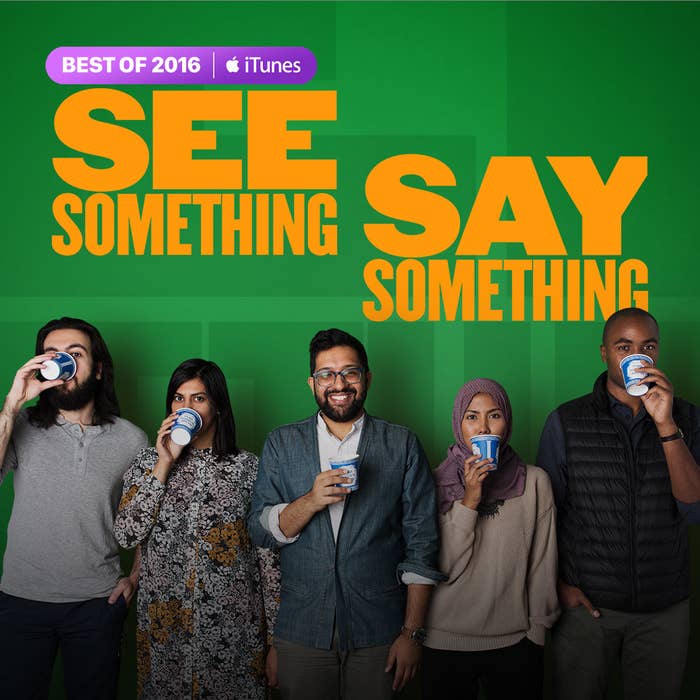 People shared stories about engaging (or not) with stereotypes...
...and spent some time processing their feelings about Mahershala Ali.
Now See Something Say Something is back with a brand-new episode — with advice about how to resist unlawful questioning at the border and a conversation about Mahershala's historic Oscar win.
Catch up with Season 1, and stay tuned for new episodes every Thursday!
Here's how to listen:
1. If you're on a mobile device, click this link to open See Something Say Something in your native podcasting app.
2. Or, search for "See Something Say Something" in your podcast app of choice, like Overcast, Pocket Casts, Stitcher, Acast, Apple's built-in Podcast app, and more.
3. Be sure to subscribe, so you never miss a new episode!
If you like the show, please rate and review it on iTunes. Questions? Comments? Email saysomething@buzzfeed.com.