SeaWorld Looks Toward Expansion Overseas Amid Dropping U.S. Revenue
While its first-quarter attendance dropped 13% and revenue fell 11% year-over-year, the company is laying the groundwork for parks in the Middle East. They would be the marine entertainment giant's first attraction outside of the United States.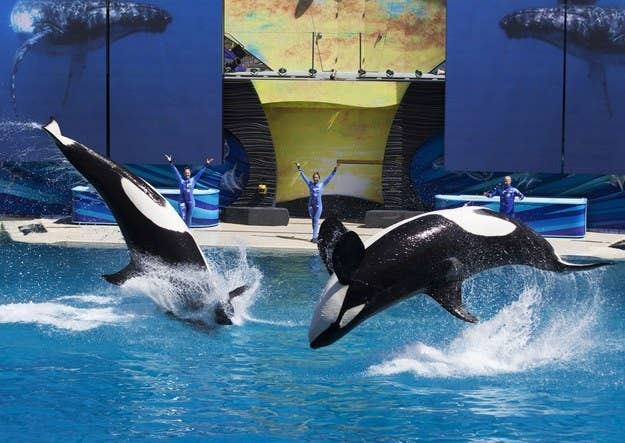 SeaWorld Entertainment Inc. announced Wednesday that it has reached a tentative deal for a multi-park expansion into the Middle East.
The non-legally binding deal will allow the company to explore the viability of overseas expansion with "a partner who has an established track record of opening and operating world-class attractions" over the next six months, SeaWorld Entertainment President and CEO Jim Atchison said on an earnings call with analysts.
"We have put a lot of work into the concepts that we are looking at, the location, and the partner who we are negotiating with," Atchison said. "We are delighted to be at this point, and we feel very good about the negotiation and where we are in it."
Along with the news of the overseas expansion, the company reported its financial performance for the first quarter, in which both park attendance and revenue fell. Attendance dropped 13%, while revenue dropped 11%, or $26.3 million, since the same time last year.
Atchison noted, however, that the company feels it's had a strong start to the second quarter, attributing his positivity to the upcoming calendar and expected increases in attendance over Memorial Day weekend and with the school year ending.
SeaWorld, which operates 11 total theme parks in the United States, has been struggling to repair its public image since the release of the documentary Blackfish, which paints a damning picture of SeaWorld's treatment of its whales. It's used promoted tweets with videos asserting the film's footage is taken out of context, and has a "Truth About Blackfish" section on its website, and calls the film "propaganda, not a documentary."
Atchison said last month that publicity from the film has actually created more interest in marine mammal parks.
Critics have charged that there is a "feverish pace of orca breeding" at SeaWorld to accommodate plans for overseas expansion. But the company's Vice President of Communications Fred Jacobs told BuzzFeed Thursday that there is no uptick in breeding, and that a whale's recent pregnancy at SeaWorld San Diego is "unrelated" to the company's expansion plans.
At the end of April, SeaWorld San Diego announced one of its whales, a 9.5-year-old named Kalia born in captivity, was pregnant and is expecting a calf in December.
"The birthrate is currently a little under one calf per year," Jacobs said. "Five years ago it was a little over one calf per year."
On April 11, a U.S. appeals court upheld a 2010 Occupational Safety and Health Administration ruling that placed a ban on whale–trainer contact following the death of trainer Dawn Brancheau after a 12,000-pound killer whale named Tilikum pulled her underwater, drowning her. Trainers will continue to be prohibited from entering the water with whales during shows, eliminating dives, jumps, and other tricks — in other words, the heart and soul of SeaWorld's orca performances.