Ben Carson: Hillary Clinton Won't Be Nominee Because She "Can Well Be In Jail" Soon
"It's hard to run from there."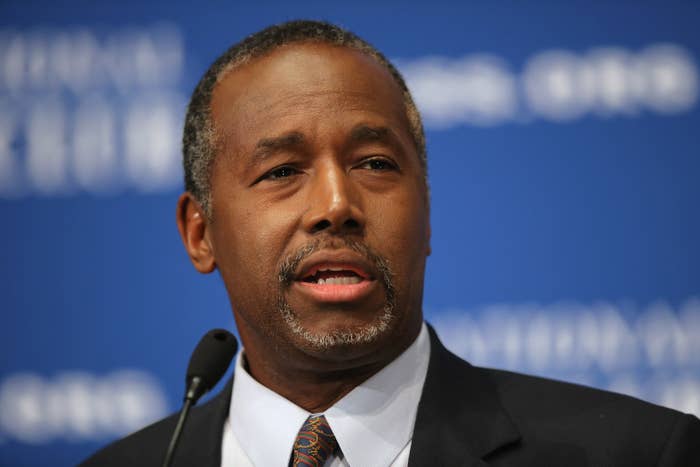 Dr. Ben Carson says he doesn't believe former Secretary of State Hillary Clinton will be the Democratic nominee because she could soon be in prison.
Carson made the comments on Wednesday, discussing why he thought Vice President Joe Biden would be the Democratic nominee (the interview took place before Biden announced he would not run). Carson told Fox News radio host John Gibson , "Hillary can well be in jail, and it's hard to run from there."
Carson said Benghazi or her use of a private email server would sink her candidacy, whether she goes to jail or not.
"Or the computer server, uh problems," said Carson. "I think she may not be actually in jail, but I think the controversy swirling around that will have an extremely damaging effect."
Carson added that both Clinton and Biden represented the big government policies of Obama.
"I would welcome the opportunity to run against either one of them, because they both represent the same thing, which is a continuation of the Obama policies, big government knows best, and I think it would be an extremely clear cut choice for the voters," Carson said.
"Do you want a nation that is of, for and by the people, with a government that is to pursue life liberty and the pursuit of happiness. Or do you want a nation where the government knows what's best," he added. "I don't think you'll ever need a clear choice in this."