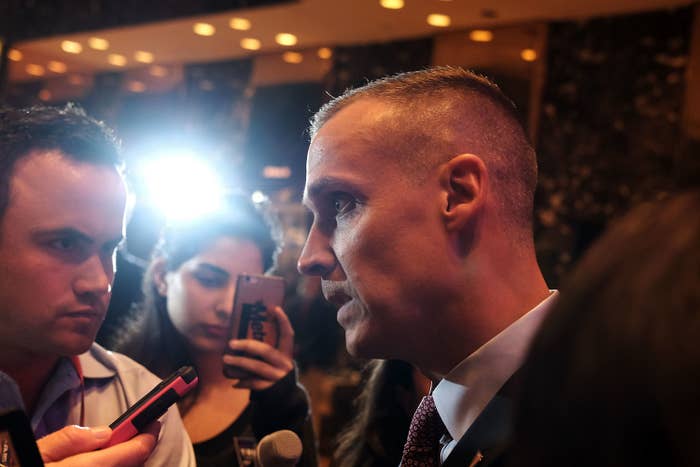 Donald Trump's combative campaign manager, Corey Lewandowski, is working on a book, according to two sources with knowledge of the project.

One source described the book as, "How Trump Did It," and said it would offer an insider's account of the billionaire's unconventional, and expectation-defying, presidential bid. The source said several imprints have expressed interest in the project, though it's unclear whether Lewandowski is actually shopping an official proposal yet.
A second source told BuzzFeed News that Lewandowski has reached out to a potential ghostwriter.
UPDATE
Lewandwoski emailed BuzzFeed News Monday saying it is "100% not true" that he is currently working on a book. He did not respond to further questions about whether he has discussed a possible book project with publishers or ghostwriters.