SALT LAKE CITY, Utah — Mitt Romney has done everything short of chug vodka on the stump to make clear that his Mormon faith has no connection to his presidential candidacy, but some of his most ardent supporters in Utah haven't quite followed his lead.
A small group of Romney-ites here have begun campaigning for the Republican using a widely-known Mormon slogan, "Choose the right" — the functional equivalent of the Christian saying, "What would Jesus do?"
In the Mormon Church, the adage is everywhere. It's repeated in Sunday School lessons as a reminder to obey the commandments, it's emblazoned on children's coloring books, and its acronym, CTR, is stamped on popular rings worn by Mormons throughout the world.
But here in Utah, grassroots Romney fans have co-opted the religious maxim as a rallying cry for their candidate. To produce specialized Mormon Country campaign paraphernalia, they've taken the traditional Romney logo and replaced the words, "Believe in America" with "Choose the Right." Volunteers handed out posters with the slogan at a festival in Provo in July, and the group has sent bumper stickers to fellow Mormon Romney supporters across the country. Buttons and wristbands can also be purchased at their website, RomneyCTR.com.
The rogue messaging represents the latest episode in an awkward dance that's been taking place all year between a candidate who rarely acknowledges his faith, and an enthusiastic base of Mormon voters who are proud to see their church produce a serious presidential contender.
"We sought a slogan that would simply but directly capture our message and be the focus of our cause," Stephen Steele, one of the group's leaders who lives in Arizona, said in an e-mail to BuzzFeed. "While we considered other possibilities, 'Choose the Right,' a phrase familiar to our faith and upbringing, made sense; simple but direct."
The branding would likely be deemed problematic in Romney's Boston-based headquarters, but so far the only vocal detractors have been politically progressive Latter-day Saints who roll their eyes at the suggestion that voting for Romney represents the morally "right" choice.
"Just because someone may come from your faith, which you believe is true and right, does not mean he or she is the best person to run the U.S.," said Tamarra Kemsley, editor of the alternative BYU newspaper The Student Review. "Many Mormons think very differently than Mitt Romney, which breaks no divine commandment."
Campaign buttons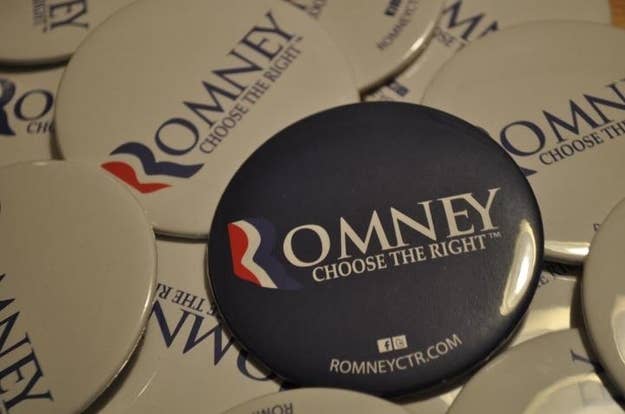 A campaign tent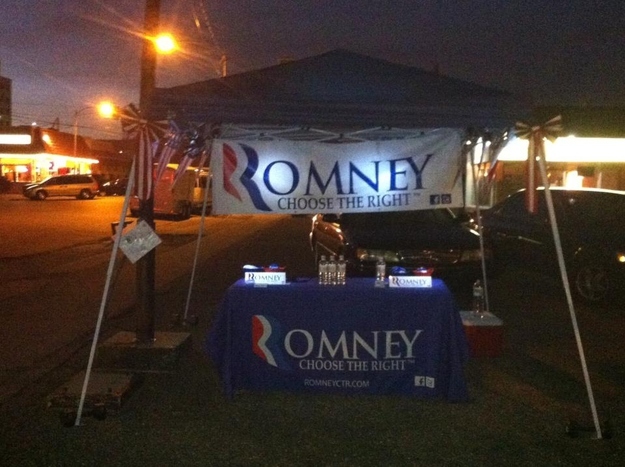 Campaign posters like these were handed out in Provo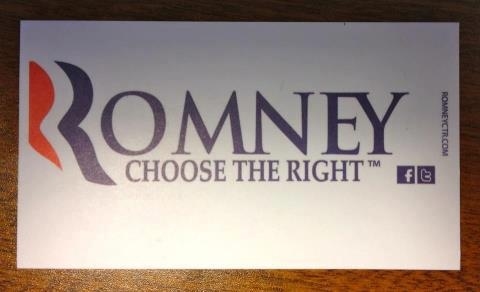 A manual for Mormon children's Sunday School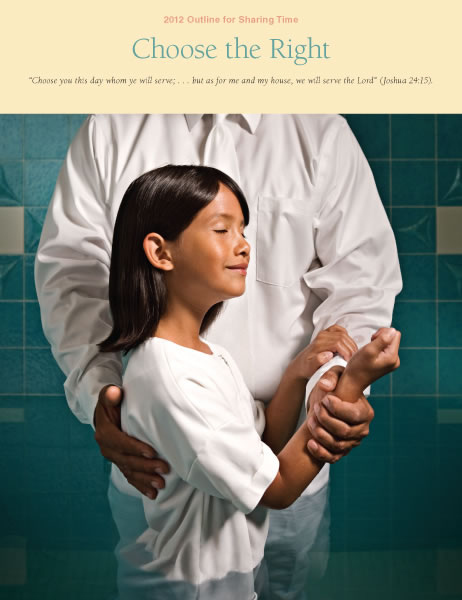 One of many popular CTR rings worn by Mormons
A CTR t-shirt