Romney Camp Blindsided By DeWine's Betrayal
Nobody saw it coming. Campaign sources point to felon voting, but it's a big moment for Santorum.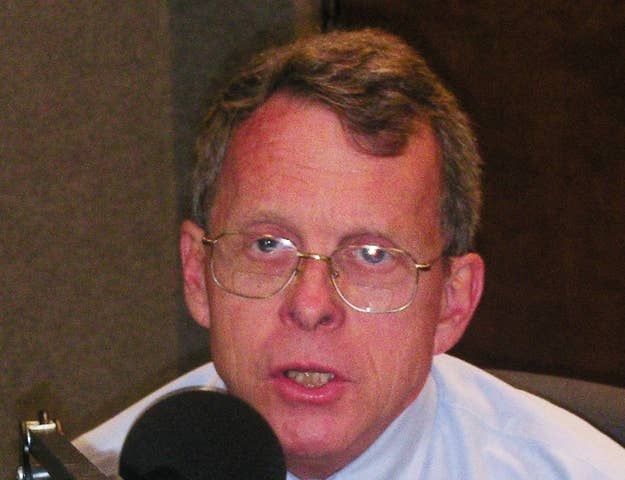 Ohio Attorney General Mike DeWine's decision to withdraw his support from Mitt Romney and throw it behind Rick Santorum didn't just come as a shock to pundits and politicos watching the Republican primary—it appears to have blindsided the Romney campaign itself.
Sources inside the Romney campaign told BuzzFeed that DeWine never called to make known his intentions of switching endorsements. And another Republican who spoke to a top Romney aide as rumors swirled said that as of late this morning, campaign officials had no inkling that the Ohio AG was planning to flip his support.
The Romney campaign initially went silent when BuzzFeed first reported earlier today that an Ohio Romney backer was planning to switch his endorsement: multiple e-mails and phone calls seeking comment from campaign officials went unreturned.
Campaign sources later said they believe DeWine was unhappy with their candidate's opposition to a felon voting bill that was backed by DeWine, Santorum, and Arlen Specter—and no other Republicans.
In taking aim at DeWine's Senate voting record, the campaign is hoping to poke preemptive holes in the narrative that Romney is bleeding meaningful support. But without a heads up from DeWine, Team Romney is now forced to play catch-up in a Super Tuesday state that is already shaping up to be a dogfight.