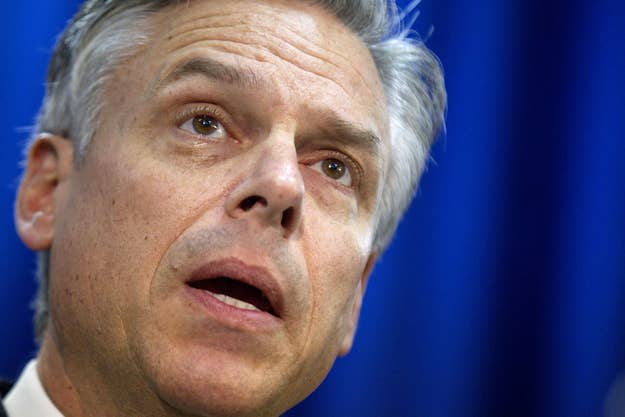 Jon Huntsman praised the selection of Max Baucus to become the new United States ambassador to China, telling BuzzFeed Wednesday that the six-term Democratic senator would be able to leverage his status as a powerful Washington insider to gain influence in the country.
"I think it's a very strong choice," said Huntsman, who served as ambassador to China from 2009 to 2011, before returning home to run for president. "He hits the mark in a lot of critical areas. You've got to look at a few things that will resonate with the Chinese, and the first one is, does this person have stature? And of course, Sen. Baucus does."
He noted Baucus' work on the Senate Finance Committee, and said his experience would give him credibility while representing U.S. interests on trade issues, among other things.
Huntsman also said he hoped Baucus would be able to use his ties to get Washington interested in China-related issues again.
"This is something that Max can do exceedingly well. He can reintroduce members of Congress to the most important relationship of the 21st century, ratcheting up interest in the whole subject area of China," he said.
Huntsman, who served as governor of Utah before heading to Beijing, acknowledged this wasn't his strong suit while he held post. Instead, Huntsman focused on building bridges between China and U.S. governors and members of the business community.
In Congress, Huntsman said, "There's a very sporadic level of interest in China. It generally heats up when there's tension. But what we lack is a consistent interest — people who have a deep level of knowledge on these issues. This is something that Sen. Baucus will be able to bring some clarity to."