In Florida, Romney Hits Obama For Cutting Medicare
The Republican attacks instead of defending.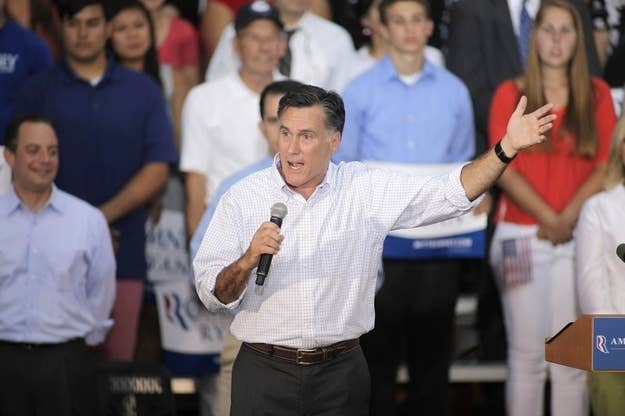 ST. AUGUSTINE, Florida — Mitt Romney chose to attack, rather than defend, on the charges question of health care for the elderly in the Sunshine State, blasting President Obama for cutting spending on Medicare as part of his health reform overhaul.
"The president's idea for instance for Medicare was to cut it by $700 billion dollars," Romney said. "That's not the right answer. We want to make sure we preserve and protect Medicare."
Obama's cut to the Medicare Advantage program helped underwrite the health care overhaul, and was intended to cut administrative costs, not services; the budget laid out b Rep. Paul Ryan also relies on that cut.
But Romney — in an apparent holding pattern on his own approach to Medicare — has made a common political calculation that it is better to be on offense than defense, and with the White House assailing his choice of Ryan for Ryan's plan to dramatically change Mediicare for people who haven't yet retired, he chose to jab at Obama while largely steering clear of discussing the program.
Romney stuck to his standard stump speech line on Medicare, but slightly reframed it by touting Rep. Paul Ryan's proclivity for problem-solving.
"He attacks problems," Romney said of Ryan, adding, "He recognizes that there are honest differences between honest people... He looks for ways to bring people together."
While Romney has expressed support for Ryan's budget in the past, he has yet to lay out his own comprehensive plan to make Medicare sustainable, and aides have said he would introduce his own plan that was separate from Ryan's budget.