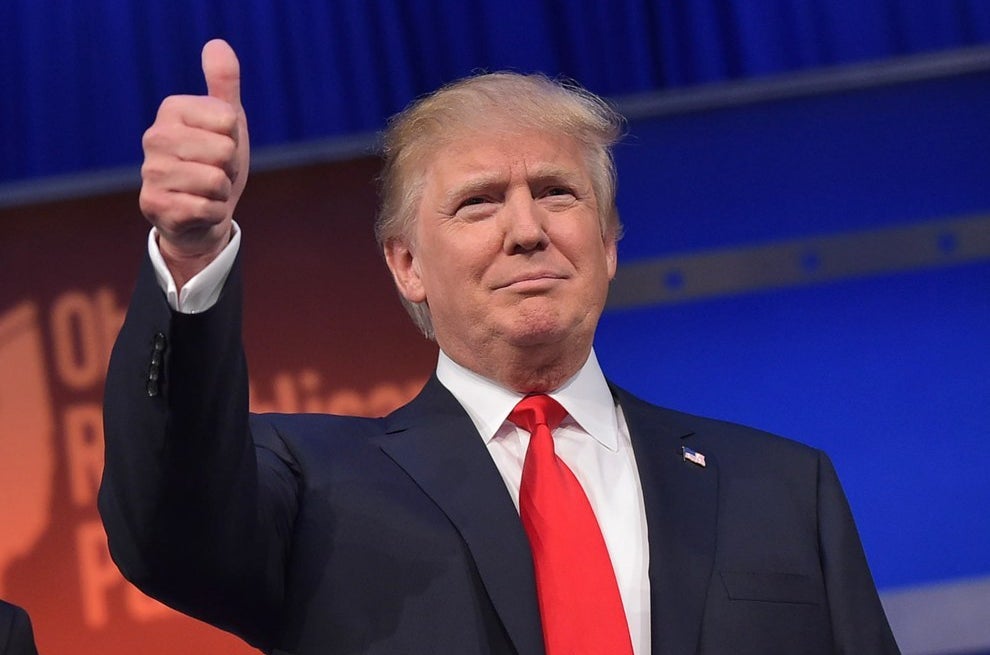 As Donald Trump faces a growing backlash from conservative media over his recent attacks on a Fox News host, one prominent right-wing outlet remains firmly in his corner: Breitbart News, which has set itself apart by plastering its homepage with fawning headlines about the candidate, and all-caps assaults on his critics.
But not everyone within the website's editorial ranks is on board with Breitbart's boosterism, and many inside the company believe Trump has provided undisclosed financial backing to the outlet in exchange for glowing coverage, as I report in my forthcoming book about the GOP and 2016, The Wilderness.
According to four sources with knowledge of the situation, editors and writers at the outlet have privately complained since at least last year that the company's top management was allowing Trump to turn Breitbart into his own fan website — using it to hype his political prospects and attack his enemies. One current editor called the water-carrying "despicable" and "embarrassing," and said he was told by an executive last year that the company had a financial arrangement with Trump. A second Breitbart staffer said he had heard a similar description of the site's relationship with the billionaire but didn't know the details; and a third source at the company said he knew of several instances when managers had overruled editors at Trump's behest. Additionally, a conservative communications operative who works closely with Breitbart described conversations in which "multiple writers and editors" said Trump was paying for the ability to shape coverage, and added that one staffer claimed to have seen documentation of the "pay for play."
All four sources spoke on condition of anonymity so as not to jeopardize their jobs; and none knew exactly how Trump's alleged arrangement with the privately held company worked.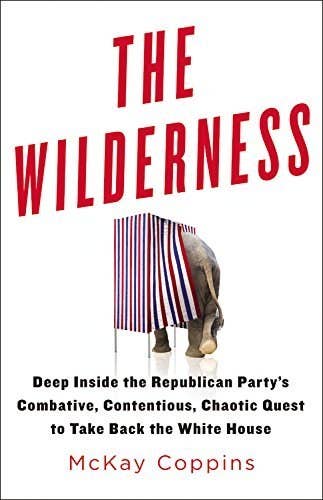 Breitbart executive chair Steve Bannon responded to questions with a statement denying that the company has ever had a "financial relationship" with the candidate.
"We have no financial relationship with Donald Trump as an investor, advertiser or in any other capacity at this time — nor have we ever," Bannon said. "The insinuation that we do — or did — is a lie. Mr. Trump is a savvy and successful businessman but not the type of investor I partner with in emerging growth companies." (Bannon's full statement can be found at the bottom of this article.)
Trump's personal financial disclosure form does not indicate an ownership stake in Breitbart, suggesting that any financial support he may have given to the site did not grant him equity in the company.
The site was founded by the conservative provocateur Andrew Breitbart, who died just as it was ramping up in 2012. His acolytes have at times feuded bitterly over its direction, but Bannon, who's also produced a hagiographic film about Sarah Palin, has turned it into a home for a stridently anti-immigration and anti-Washington right, making Trump a natural hero for its audience. And while many on staff roll their eyes at the site's Donald-worship — noting that the outlet's founder was no fan of Trump — the candidate is not without some genuine in-house fans. For instance, Matt Boyle, a political reporter who frequently interviews the billionaire, was described by two of his colleagues as starstruck by the man he reflexively calls "Mr. Trump."
During the 2016 campaign, the site has also championed Texas Sen. Ted Cruz and Kentucky Sen. Rand Paul, both of whom have deep roots in the tea party movement.
But Breitbart's steadfast advocacy for the New York real estate mogul has been thrown into sharp relief in recent days, as Trump nastily criticized Fox News host Megyn Kelly. After the popular conservative broadcaster aggressively grilled Trump during Thursday's presidential debate, he unleashed an all-night Twitter rant against her "inappropriate" conduct, and eventually suggested on CNN that she had been menstruating during the event. "You could see there was blood coming out of her eyes," Trump said on CNN. "Blood coming out of her wherever..." The crack prompted a chorus of scorn from all quarters of conservative media, including a last-minute announcement that Trump had been disinvited from this weekend's RedState Gathering, a high-profile conservative convention in Atlanta where several Republican candidates spoke.
Still, Breitbart has stayed true to Trump.
On Saturday afternoon, Erick Erickson — the organizer of the RedState Gathering and editor of its influential namesake blog — tweeted that his decision to rescind Trump's invitation had "shut down Breitbart coverage" of the event. The tweet, which he later deleted, included a screenshot of an internal message apparently written by Breitbart editor-in-chief Alex Marlow instructing staffers that any story about the convention would first have to be approved by himself and Bannon.
The fruits of this editorial edict could be be seen by scrolling through the site's homepage Saturday, where headlines like, "GOP CANDIDATES JUMP ON BANDWAGON TO CRITICIZE TRUMP," sat alongside a column approvingly titled, "WHAT'S THE SECRET TO DONALD TRUMP'S APPEAL? NATIONALISM," and a video of Marlow accusing Fox News of "trying to take out Trump" at the behest of the dreaded GOP establishment. Unlike virtually all of Breitbart's peers on the conservative web, the site's extensive coverage of the Trump-Kelly feud has been almost universally pro-Trump, with one story declaring that the Fox host had "legitimized the 'war on women' mantra used by the Democratic Party," and another recapping a defense of Trump by former Playboy model and Celebrity Apprentice contestant Brande Roderick.
A spokesperson for Trump did not respond to requests for comment. But my sources at Breitbart said the billionaire has regularly taken advantage of his relationship with the site by placing calls to Bannon and asking for stories to be written about himself. They said his typical requests for coverage in the past tended to center on his serial flirtations with running for office, but they added that his constant presence on the homepage — and his general knack for pandering to the conservative fever swamps — had won him a true following among their readership.
Asked whether Trump makes such coverage requests, Bannon said in his statement: "As Executive Chairman of a company in this space plus hosting six hours of a national political news show on Sirius XM Patriot every week, I also personally talk with many of the candidates and their senior staffers often."
A search of Trump's name in the site's archives yields thousands of results, including some negative stories, but also years' worth of enthusiastic coverage of the billionaire's presidential prospects — and plenty of credulous stories about his years-long birther crusade, as well.
Among Breitbart's more recent stories about Trump, there is a story headlined "THE 10 MOST IMPORTANT REASONS TRUMP WOULD MAKE A GREAT PRESIDENT," as well as an "EXCLUSIVE" detailing Trump's trip to the southern border that includes the disclosure that Breitbart Texas managing director Brandon Darby worked with a border agent to prepare the trip.
There is also a rave review of Trump's book, Time to Get Tough, written by Bannon himself.
"Detailed, innovative, and smart, Time to Get Tough rivals all other GOP presidential candidates' books in both specificity and serious policy proposals," Bannon writes. "It's a book to be read by conservatives and feared by Trump's detractors."
Here is Bannon's full statement in response to my questions about Breitbart's relationship with Trump:
"We have no financial relationship with Donald Trump as an investor, advertiser or in any other capacity at this time — nor have we ever. The insinuation that we do — or did — is a lie. Mr. Trump is a savvy and successful businessman but not the type of investor I partner with in emerging growth companies. In fact, Mr. Trump's presidential campaign hasn't — unlike other campaigns — bought digital advertising on our site, though we would certainly be open for business on that front as we are with every campaign from both parties. Many campaigns have taken advantage of the fact Breitbart News Network has nearly 20 million readers and 90 million page views per month.

"We would assume Mr. Trump's campaign would seek to advertise on our pages just like the campaigns of Scott Walker, Ted Cruz, Ben Carson, Carly Fiorina and others have. As for our coverage of Trump, he's the Republican frontrunner and we're glad his campaign — just like every other campaign on the Republican side and certain campaigns on the Democratic side — values our impeccable news judgment and our audience. We are not ashamed that our reporters and editors regularly communicate with him and his staff just like they do with all the other campaigns for the presidency. That's our job: Get news about what is happening on the campaign trail out to American people. We pride ourselves on being at the forefront of the coverage of the conservative populist movement in America, the United Kingdom and Europe.

"In the U.S., we've had reporters present at nearly every presidential campaign launch in both parties and offered unrivaled comprehensive coverage of the entire election as we continue to build a best-in-class news team. As Executive Chairman of a company in this space plus hosting six hours of a national political news show on Sirius XM Patriot every week, I also personally talk with many of the candidates and their senior staffers often — including three different candidates we are scheduling for Sunday night's show."