Tracy Morgan Responds After Wal-Mart Blames Him For Injuries In Crash
The retailer says Morgan is at fault for his injuries because he wasn't wearing a seat belt when the limo he was riding in was struck by a Wal-Mart tractor-trailer. "I can't believe Walmart is blaming me for an accident that they caused," Morgan said in a statement.
Updated — Sept. 30, 6:05 p.m. ET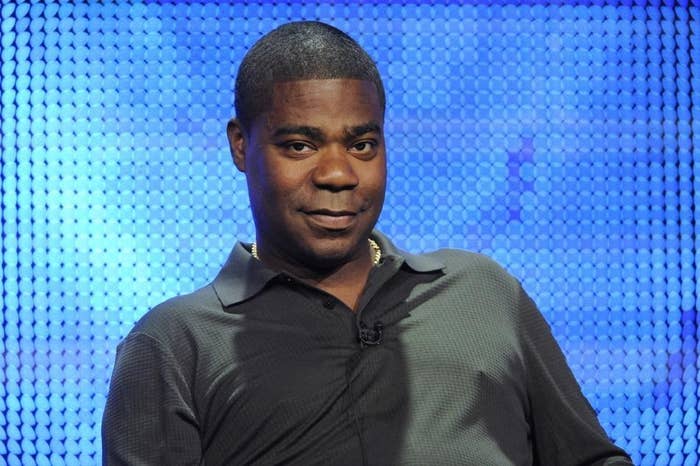 Morgan released the following statement on Tuesday:
"After I heard what Walmart said in court I felt I had to speak out. I can't believe Walmart is blaming me for an accident that they caused. My friends and I were doing nothing wrong. I want to thank my fans for sticking with me during this difficult time. I love you all. I'm fighting hard every day to get back."
A Wal-Mart spokeswoman, Brooke Buchanan, sent the following statement to BuzzFeed News:
"Walmart is committed to working to resolve all of the remaining issues as a result of the accident. As part of the ordinary course of legal proceedings, Walmart filed an initial response yesterday to the lawsuit that included facts and defenses that may impact the case moving forward. While we were required to respond to the lawsuit, we have also taken steps to encourage settlement discussions. Our thoughts continue to go out to everyone involved, and we remain committed to doing what's right."
Wal-Mart is blaming Tracy Morgan for the injuries he suffered during a deadly crash on the New Jersey Turnpike, alleging in a court filing the comedian was not wearing a seat belt at the time of the accident.
A Wal-Mart driver was operating a tractor-trailer when it crashed into Morgan's limo bus in June, critically injuring the former Saturday Night Live star as well as four others, and killing 62-year-old James McNair.
Morgan and others injured in the crash are suing Wal-Mart in federal court for negligence, noting the fact that the driver had been working for more than 24 hours at the time of the accident.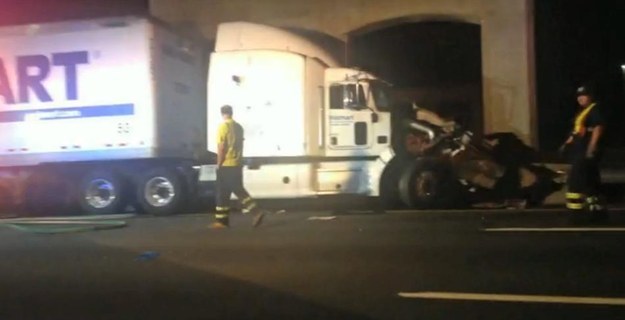 In Wal-Mart's response to the lawsuit, the company said Morgan's injuries "were caused, in whole or in part, by plaintiffs' failure to properly wear an appropriate available seatbelt restraint device," according to the Hollywood Reporter.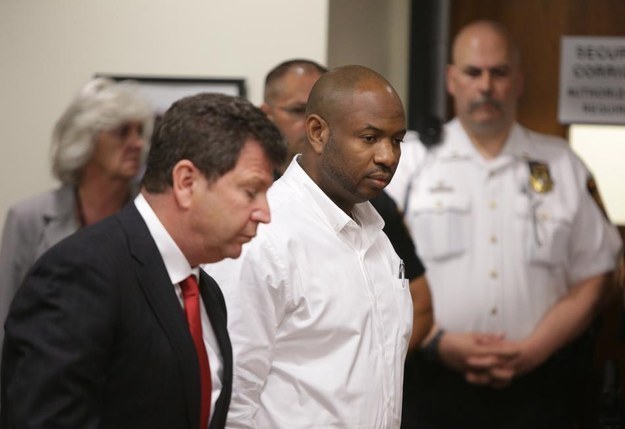 The accident is still under investigation by the National Transportation Safety Board, and Wal-Mart refuses to talk to the press until the investigation is over. The driver of the Wal-Mart truck, Kevin Roper plead not guilty in June to vehicular homicide and several counts of assault by auto.
"By failing to exercise ordinary care in making use of available seatbelts, upon information and belief, plaintiffs acted unreasonably and in disregard of plaintiffs' own best interests," Wal-Mart's court filing stated.
Morgan spent more than a week in intensive care and is now in rehab. His lawyers said it could be months before Morgan can fully walk again.