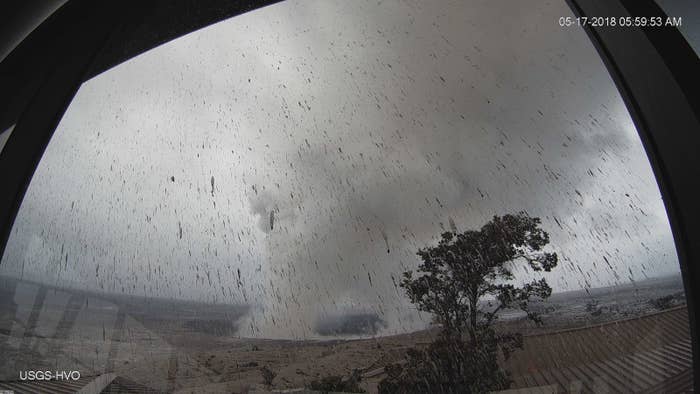 After about two weeks of increased activity at Kilauea volcano on Hawaii's Big Island, the summit crater on Thursday exploded, sending ash 30,000 feet into the sky.
The resulting volcanic cloud drifted northeast, in the direction of Hilo, the largest city on the island. Since the explosion at 4:15 a.m. local time, more emissions have spewed from the crater, reaching as high as 12,000 feet, according to the US Geological Survey.
"At any time, activity may again become more explosive, increasing the intensity of ash production and producing ballistic projectiles near the vent," USGS officials warned in an alert.
No injuries or deaths were immediately reported.
Scientists have been warning residents and visitors for days to expect a possible explosive eruption as the summit's lava lake continued to drop at the Halemaumau Crater. Kilauea has only had two major explosive eruptions since 1790, and both were deadly.
"This explosive event is consistent with what we were thinking might happen," Michelle Coombs, a USGS geologist, said at a news conference. She described the eruption as a "short-lived event" that released a "tall, but small" amount of material.
"We're still watching things real closely," Coombs said. "We may have additional larger, more powerful events, kind of like what we saw earlier this morning."
The National Weather Service issued an ashfall advisory until 6 p.m. local time for the summit and surrounding areas on the Big Island, warning that ash can irritate people's eyes and breathing. Less than a quarter inch of ash is expected.
Due to high gas levels of sulfur dioxide, several local schools have been closed, according to the Hawaii County Civil Defense Agency.
According to geologists, this type of eruption occurs when Kilauea's summit lava lake drains so far below the surface that magma actually dips below the groundwater level. Rockfalls can then clog up the magma source, leading to a buildup of pressure underground followed by a big explosion.
Officials in Hawaii said last week that it was not clear when the summit would explode because the lava lake at the summit had drained so far down that it was no longer visible.
Most of Hawaii Volcanoes National Park has been closed since Friday in anticipation of an eruption. People in the area have been advised to reduce exposure to ashfall by staying inside, and to seal cracks in windows and doors.
On Tuesday, the USGS raised the alert for the summit to the highest level due to signs of increased activity at the crater, which was producing a massive ash cloud that had risen as high as 12,000 feet above sea level.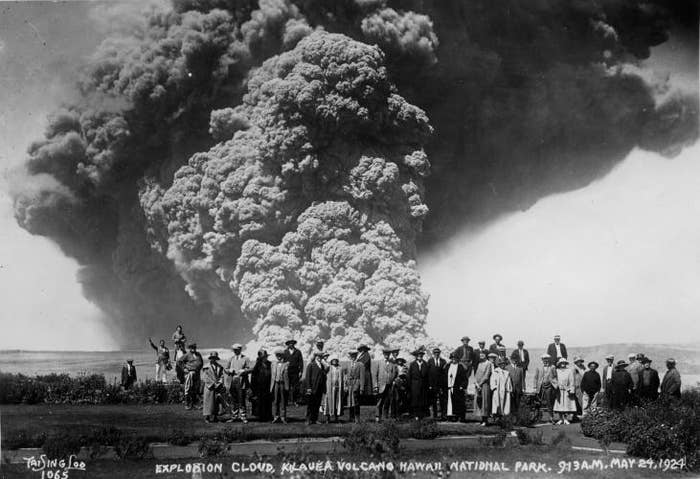 The last big explosive episode at Kilauea was in 1924. That's when more than 50 explosions occurred at the Halemaumau Crater over an 18-day period, sending hot mud, debris, and big rocks — some weighing more than 15,000 pounds — into areas nearly a mile away. A photographer who was hit by flying rocks and mud was the only fatality.
Geologists believe Kilauea also erupted explosively in 1790, killing at least 80 people, according to the USGS. Evidence shows Kilauea has experienced even bigger eruptions further back in history.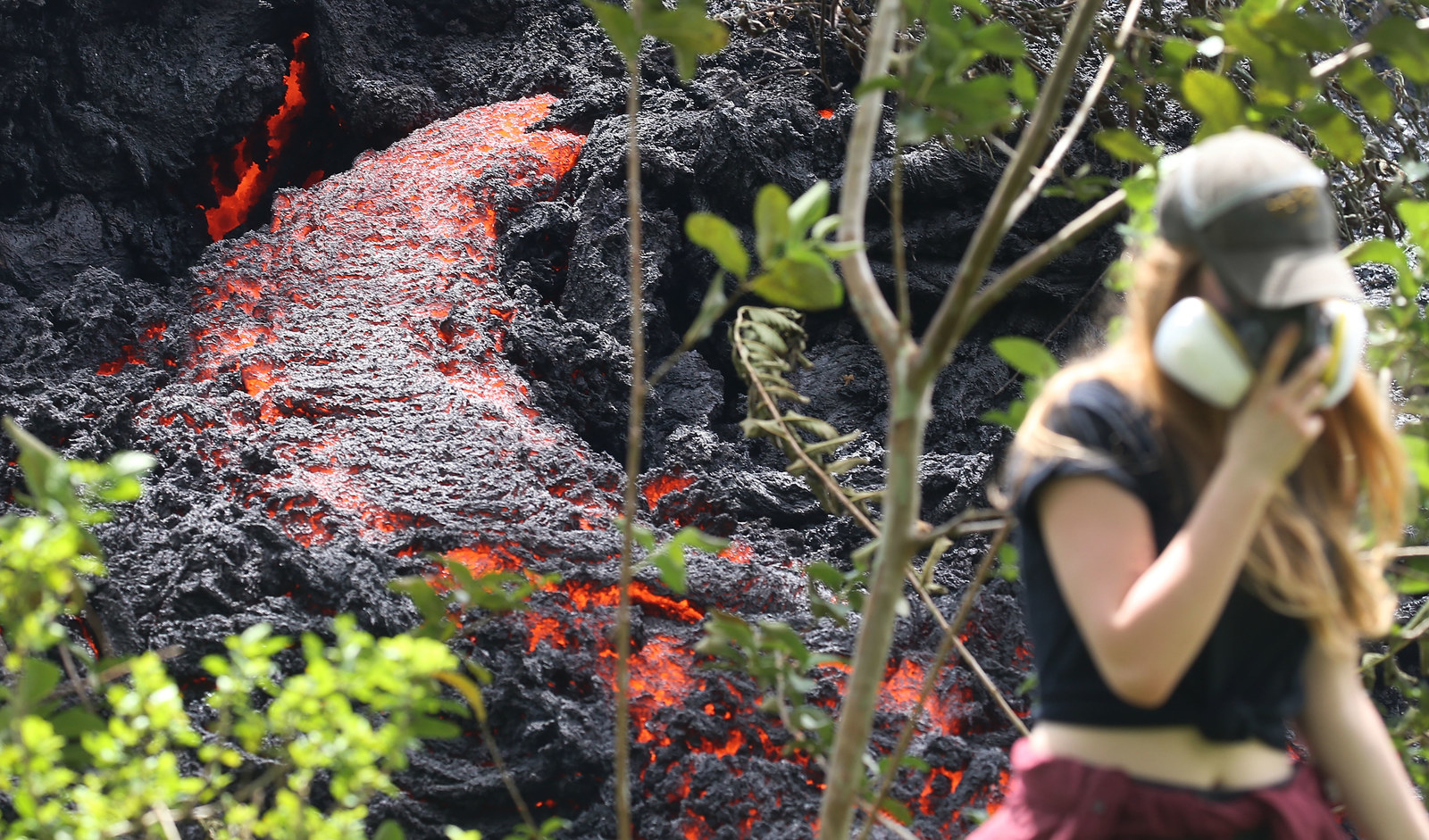 The heightened volcanic activity began in early May, when hundreds of small earthquakes hinted at the possibility that magma was moving underground. On May 3, lava started spewing out of fissures in a residential neighborhood on Kilauea's lower east rift zone, prompting evacuations of almost 2,000 people.
Over the past two weeks, more than 20 fissures have opened up in two residential subdivisions there, Leilani Estates and nearby Lanipuna Gardens.
CORRECTION
Since Hawaii didn't become a state until 1959, a description in an earlier version of this post of the 1790 Kilauea eruption as being the deadliest in US history has been removed.