Mega iLL, a Vancouver-based pizzeria, is serving up marijuana-infused slices, but there's a catch: It's only for those who are over 18 and have a medical marijuana license.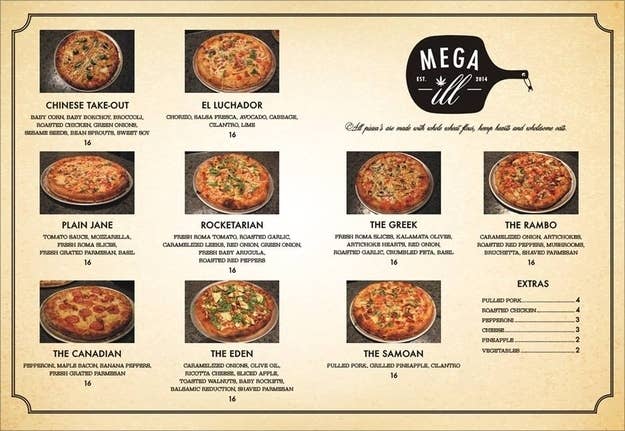 Owners Mark and Stephen Klokeid say the pizzeria is meant to be "pot-friendly" and is designed "for patients."
Stephen Klokeid said the idea to combine pizza and bud came to him during a trip to Cambodia, where he first tried the "happy herb pizza."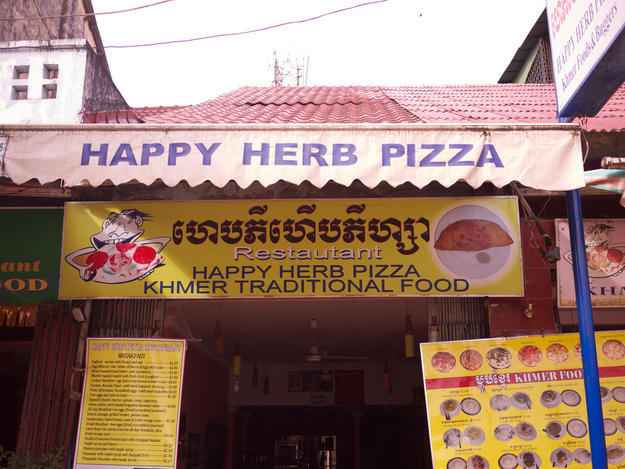 The pizza at Mega iLL is made from scratch with an oil infused with THC extract. The oil is drizzled on the pizza before it's baked, and takes about a half hour to take effect.
"There's already vapour lounges and other lounges around town," Mark Klokeid told CTV News. "So I figured, why not match that with pizza?"
But the pizzeria may soon see an end to their weed-infused pie business, as Canada's new medical marijuana laws officially come into effect on Tuesday.
The new rules will limit the amount of weed people can grow, although a judge ruled earlier this month that those already growing weed would be exempt from the regulations.
Health Canada originally said it would punish anyone who did not destroy their weed plants, but now the department said it is looking into the ruling and considering options.
"We'll still be open regardless. We just might not be able to infuse the pizzas anymore," Mega iLL general manager Anthony Risling told CBC News.