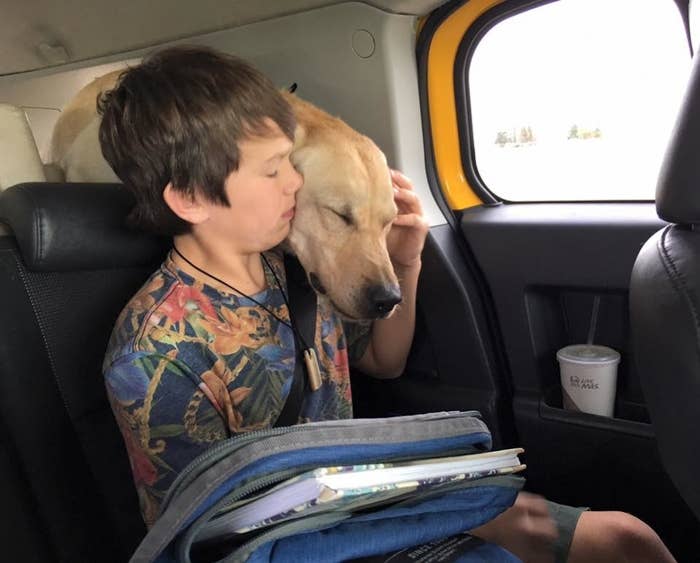 The US Department of Agriculture announced Monday it had temporarily stopped the use of "cyanide bombs" — predator traps that, when activated, release a burst of deadly gas — in Idaho after a teenager touched one of the devices and became sick, while his dog was killed.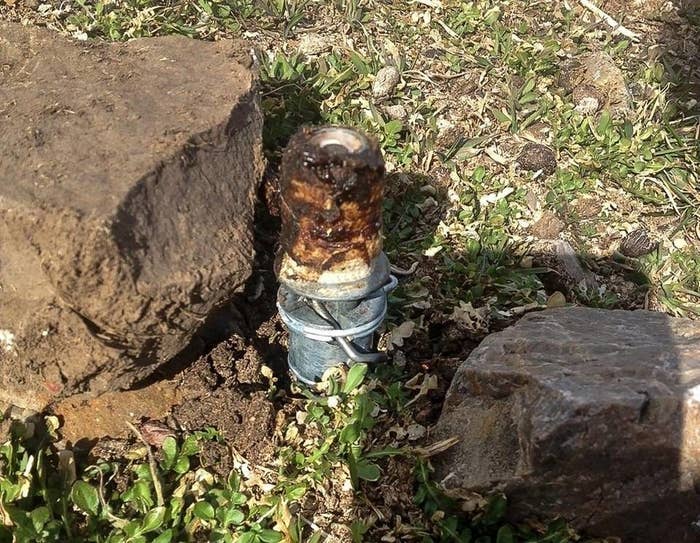 Canyon Mansfield was walking with his Labrador named Casey on the ridge behind his Pocatello home last month when he saw a curious device that looked like a sprinkler, he told EastIdahoNews.com. He tapped it and the spring-loaded device sprayed an "orange gas everywhere."
The 14-year-old got sprayed around his face, and he wiped it off with snow. When he turned around, Casey appeared to be having a seizure, Mansfield said.
"He had these glassy eyes," Mansfield told the paper, trying to hold back tears. "He couldn't see me, and he had this red stuff coming out of his mouth."

Mansfield ran to his house for help, but by the time he returned with his mother, Casey had already died.
The boy was taken to the hospital, but was not seriously harmed.

"That little boy is lucky," Bannock County Sheriff Lorin Nielsen said, according to the Idaho State Journal. "His guardian angel was protecting him."
The federal agency's Wildlife Services branch says they use the M-44 devices—also known as "cyanide bombs," because they release the chemical when triggered—to control populations of predators, like coyotes, who kill livestock.

After the incident, 19 environmental and animal-welfare groups signed a petition urging the government to stop using the devices. In response, officials said Monday that they had removed the devices from all private, state, and federal lands in Idaho and said they would notify people prior to placing any new M-44s in the state.
"This is an important victory, at least a temporary one, for both wildlife and for public safety across Idaho," said Erik Molvar, executive director of Western Watersheds Project. "We thank Wildlife Services for doing the right thing by removing these deadly and indiscriminate killing devices, and urge them to make the moratorium permanent."

The devices were invented in the 1960s and have been placed across the Western United States. They are designed to spray sodium cyanide into an animal's mouth when they bite down on them, turning into hydrogen cyanide gas as it interacts with moisture and killing the creature within five minutes.
The devices killed an estimated 12,500 predators last year, the Sacramento Bee reported. About 3,400 animals were unintentionally killed by M44s between 2006 and 2012, including black bears, bobcats, raccoons, opossums, ravens and foxes, as well as dogs.