University Of South Carolina Fraternity Suspended After Student Found Dead
An 18-year-old member of the University of South Carolina's Pi Kappa Alpha fraternity was found dead Wednesday morning. The death is under investigation.
The University of South Carolina's Pi Kappa Alpha fraternity has been suspended following the death of an 18-year-old member Wednesday.
The Columbia Police Department and the Richland County Coroner's office are both investigating the death of the student, who has not yet been identified, WLTX-TV reported. Coroner Gary Watts said the body was found around 10:30 a.m. at a private residence, where fraternity members allegedly live.
Officials said the death is suspicious, but there are no signs of foul play or trauma. An autopsy that will include a toxicology test is scheduled for Thursday.
It was unclear if a party was hosted at the fraternity house Tuesday night, but a keg and St. Patrick's Day decor were still visible on the home's porch Wednesday, the Associated Press reported.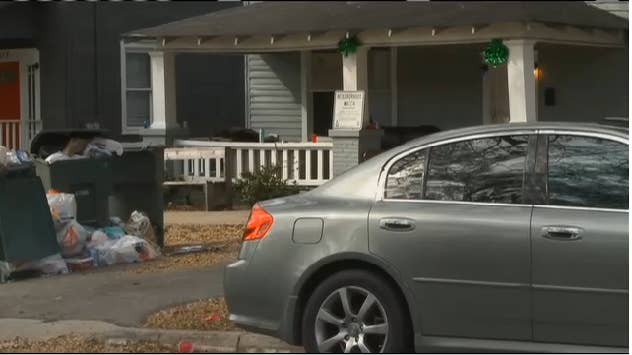 The national office of Pi Kappa Alpha released a statement Wednesday that said the USC chapter had been put on administrative suspension, and had ceased all operations for now.
"The fraternity's thoughts and prayers are with the family of this young man and the brothers of Xi Chapter."
BuzzFeed News has reached out to Pi Kappa Alpha representatives for additional information on the student's death.
The fraternity, also referred to as PIKE, was founded at the University of Virginia in 1868 and currently has about 220 groups in the United States and Canada, according to the organization's website. In all, it claims 250,000 lifetime members and 14,000 undergraduate members.
In a separate incident, a Pi Kappa Alpha chapter at the University of Connecticut lost recognition Friday after hazing members and providing alcohol to underage students, while on probation for harassing women.
Members of the University of Connecticut's Alpha Kappa Alpha Sorority called police twice in September to report Pi Kappa Alpha members were bullying and intimidating them, NBC Connecticut reported.
The fraternity was placed on probation by university administrators for the remaining school year, but two days later the fraternity reportedly held a party, violating student code and their probation.
In response, the university announced the fraternity's loss of recognition, beginning March 13 through May 5, 2019.
Pi Kappa Alpha is the third fraternity at the University of Connecticut to lose recognition this academic year, including fraternities Sigma Chi and Sigma Alpha Epsilon. The latter fraternity's University of Oklahoma chapter was recently shut down after members were caught on video participating in a racist chant.
PIKE has been marred by controversy in the past, including hazing and racially charged incidents.
In November 2012, a 19-year-old student, David Bogenberger, was found dead following a night of heavy drinking at the Northern Illinois University's Pi Kappa Alpha fraternity house.
After Bogenberger's death was found to be due to cardiac arrhythmia, with alcohol intoxication as a contributing cause, five fraternity members were charged with felonies for hazing, NBC Chicago reported. The fraternity suspended the chapter indefinitely.
Also in 2012, the University of Tennessee, Knoxville, PIKE chapter was suspended indefinitely after a 20-year-old member was hospitalized for allegedly butt-chugging wine, the Washington Post reported.
The Pi Kappa Alpha fraternity at University of Arkansas was reprimanded in 2014 after they held a party on Martin Luther King, Jr. day that was allegedly "forty ounce beers and fried-chicken" themed, according to KNWA-TV. The fraternity's membership was restricted to white men until 1964.
University of Arkansas officials said they could not suspend the fraternity because there was no evidence of a racially themed event, but placed sanctions on the chapter for throwing an unregistered party.
The body of the 18-year-old was found Wednesday morning at a private residence on Lee Street. An earlier version of this post misstated the location.