United Airlines, still reeling from the fallout over video showing a man being violently dragged from one of its flights, has finally released its report on what happened that day, and what changes the airline is making to prevent similar incidents.
The report offers the airline's most detailed public account of the incident, in which David Dao, an Asian-American doctor, was dragged from his seat and down the aisle of a plane by security officers, causing him to become bruised and bloodied. The apparent assault, captured in video shared to Facebook and Twitter, sparked public outrage, but United initially stood by its actions, saying they were sorry for "having to re-accommodate" customers.
The airline has since apologized, and Thursday's report repeats those sentiments, calling it "a terrible event," and outlines four ways that the company failed in dealing with the situation on the Chicago to Louisville flight, including unnecessarily calling in law enforcement to deal with the situation.
"We can never apologize enough for what occurred and for our initial response that followed," the report starts. "United Airlines takes full responsibility for what happened."

The report also lays out a series of policy changes United plans to make to "avoid putting our customers, employees and partners into impossible situations" and "become a more customer-focused airline."
Among the failures cited in the report was the airline's decision to rebook a flight after passengers had already started boarding. According to United, the problem arose when another flight to Louisville was delayed. In order to prevent flight cancellations, the airline needed to get four crew members to Louisville.
"With this in mind, the four crew members were booked on flight 3411, creating the need to identify four customers who would not be able to take the flight," the report states.
The airline's agents then offered "an $800 travel credit plus the cost of meals and hotel accommodations for the evening" to get people off the flight; when no one accepted, four customers were chosen through United's selection process, including Dao and his wife. But Dao refused.

It was at this point that officers from the Chicago Department of Aviation — which, the report states, "historically has been effective in getting customers to voluntarily comply" — were asked to assist the airline staff. The report says that the United supervisor then left the plane to alert a manager to the situation, while the security officers "physically removed" Dao, as seen in the widely shared footage. Dao then ran back onto the plane, the report says, before he was removed a second time.
The plane was de-boarded, and then re-boarded 40 minutes later without the Daos. Dao, meanwhile, went to a local hospital. Dao's lawyer has said that he suffered a concussion and a broken nose after the incident, among other injuries.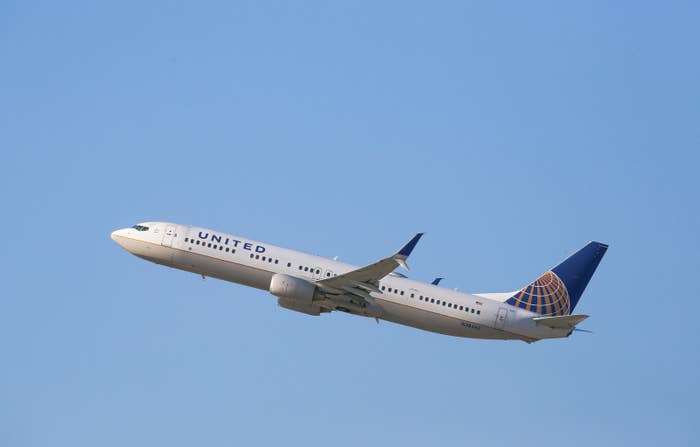 "Our review shows that many things went wrong that day," United CEO Oscar Munoz said in a statement. "Our policies got in the way of our values and procedures interfered in doing what's right."

"This is a turning point for all of us at United," he added, "and it signals a culture shift toward becoming a better, more customer-focused airline."

To address the booking issue, United said it will require crew to be booked at least 60 minutes prior to a flight's departure and will not require customers already seated on the plane to give up their seat involuntarily unless there is a safety issue — a policy change the company announced shortly after the incident.

The third failure, the report states, was not offering adequate compensation to encourage people to voluntarily give up their seats, saying they would now offer up to $10,000 for customers who were willing to take a later flight.
Finally, United admitted the company did not provide employees with training for these types of situations. Starting in August, the report said, the company will provide "annual training for frontline employees to enhance their skills on an ongoing basis that will equip them to handle the most difficult of situations."
The report also said United would work to reduce overbooking flights, especially those where customers historically do not volunteer to take another flight. The report also included a shift on lost luggage, saying United "will adopt a new no-questions-asked policy on permanently lost bags" with a $1,500 payment.
Still the lack of competition in the airline industry works in United's favor, since most airports don't have too many choices of carriers.