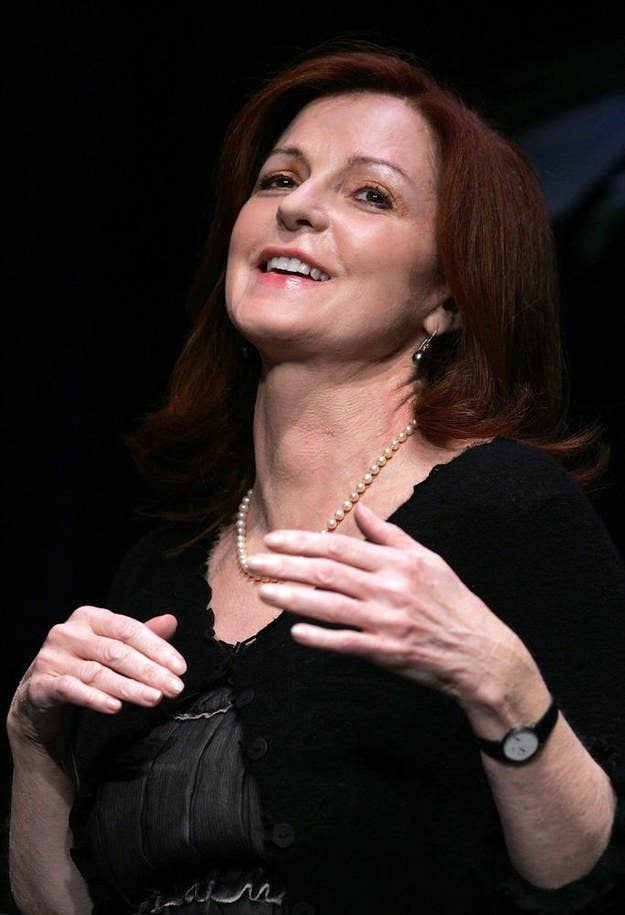 In Maureen Dowd's latest column she writes about going to Colorado in January 2014 to report on legalized marijuana and how she ended up so high she thought she was dead:
I strained to remember where I was or even what I was wearing, touching my green corduroy jeans and staring at the exposed-brick wall. As my paranoia deepened, I became convinced that I had died and no one was telling me.
She writes that she found out later that a novice, such as her, should have broken the edible into 16 pieces and eat one piece. Dowd goes on to talk about the dangers of too much pot and the "darker side of unleashing a drug as potent as marijuana on a horde of tourists of all ages and tolerance levels seeking a mellow buzz."
Dowd follows the lead of other New York Times columnists who have come out against weed, including David Brooks who wrote in January that he smoked as a teenager, but doesn't think it should be legal now.
Some readers were surprised that the column was written by someone who had won a pulitzer prize:
While many people were simply impressed she got paid for the column:
And others wondered if the New York Times paid for her stoned experience:
Some people were also excited about the possibility of getting high with Dowd:
Some wanted to know what Dowd's trip looked like:
Others enjoyed imagining what her reefer experience looked like:
People also encouraged follow-ups on the column:
A lot of people were excited about the potential Dowd's column opened-up for future taste-testing drug columns:
Twitter users even questioned that they weren't hallucinating, after reading the column:
A few Twitter users were surprised by Dowd's choice to wear green corduroys:
Others enjoyed summarizing the article:
While many were just blown away by the whole thing:
People on Twitter were also critical of Dowd's conclusion:
Dowd told Business Insider she she still favors marijuana legalization, "but given all the tourists streaming into Colorado, it would be better to err on the side of conservative cautions."