Timeline Of The Boeing 787 Dreamliner's Failures
The tortured path of missteps and accidents leading up to the FAA grounding six of the jetliners yesterday. The 787 Dreamliner was hailed for a superior design that makes it more fuel efficient and comfortable for passengers, but the plane has had serious malfunctions.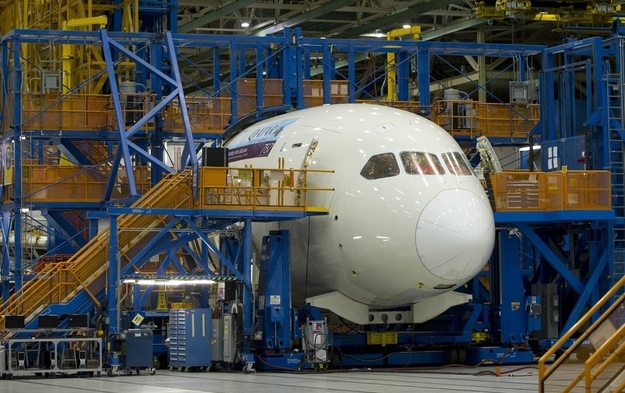 The Dreamliner is one of Boeing's most critical products. It has been praised for its high-tech design and fuel efficiency. Airlines set record orders for the jet, and Boeing has almost 800 more Dreamliners on order.
The 787 uses two lithium ion batteries — including one for the auxiliary power unit. The rechargeable batteries, widely used in consumer devices, have some pilots worried because batteries being shipped as cargo are suspected to have caused or contributed to the severity of fires in cargo planes.
When Boeing proposed using the batteries in the 787, the Federal Aviation Administration issued special rules, including a requirement that they be designed to prevent overheating. The severity of overheating is higher in larger batteries, the FAA said in the rule.
Nov. 9, 2010: Fire aboard 787 test jet forces emergency landing in Laredo, Texas.
Oct. 26, 2011: First commercial flight of Boeing 787 Dreamliner from Narita to Hong Kong on All Nippon Airways.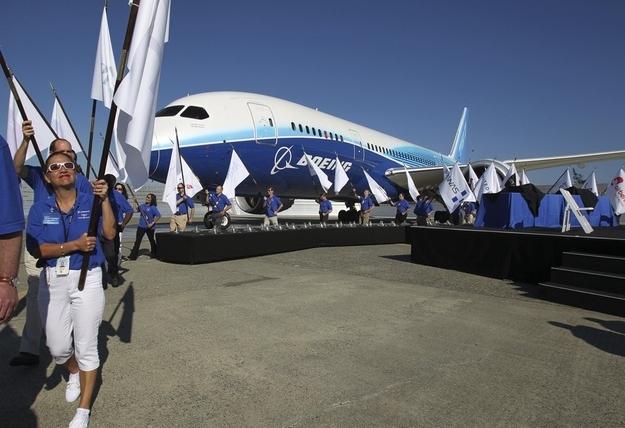 Feb. 6, 2012: Boeing Co. says it identified a problem in the rear section of some of its 787 Dreamliners.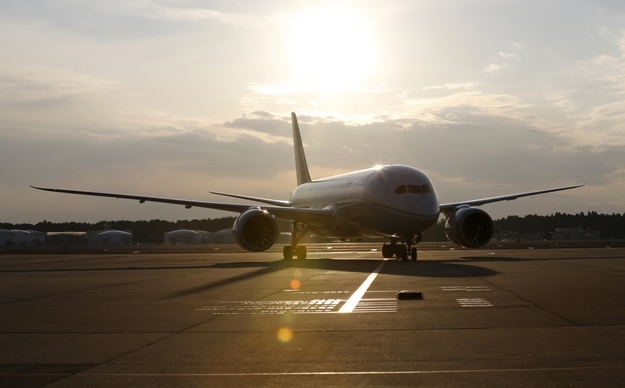 Nov. 4, 2012: United Airlines' inaugural flight of Boeing's 787 Dreamliner goes to Chicago's O'Hare International Airport.
Nov 15, 2012: Poland is the first country in Europe to get the Dreamliner plane.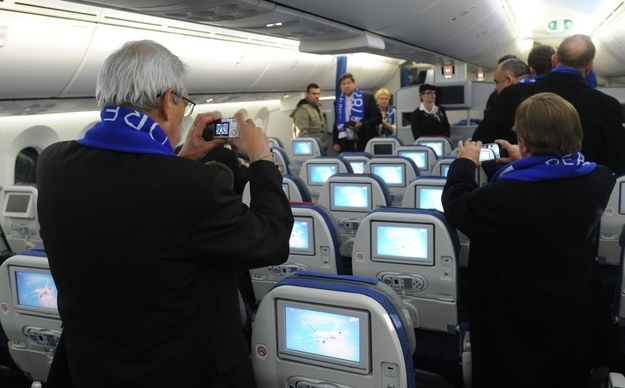 July 28, 2012: A 787 Dreamliner's engine issue leaves debris from the aircraft on the runway at Charleston International Airport and sparks a fire in the nearby grass.
Sept. 5, 2012: All Nippon Airways aborts the takeoff of a Dreamliner after smoke is seen billowing from the plane's left engine.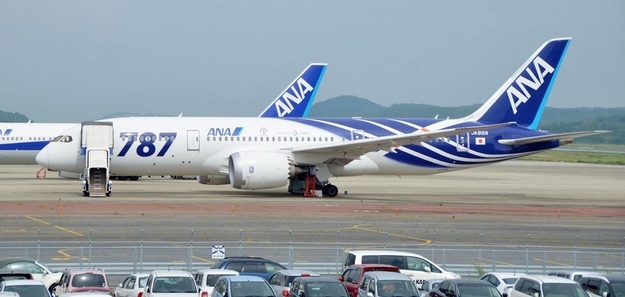 Sept. 15, 2012: The U.S. National Transportation Safety Board requests the grounding of certain 787s due to the engine failures.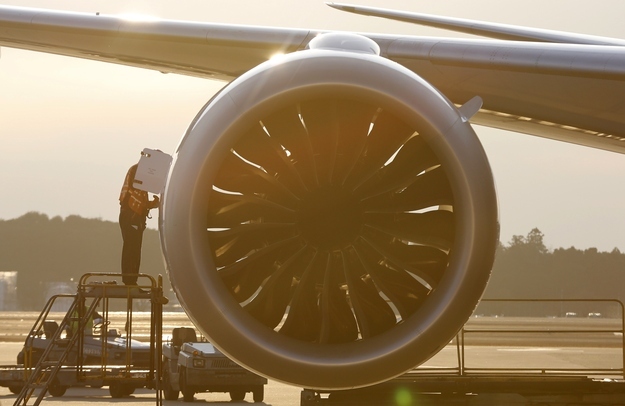 Nov. 11, 2012: A fire starts in a Qatar Airways Boeing 787 Dreamliner's ground power unit beneath the plane at the Farnborough Airshow 2012.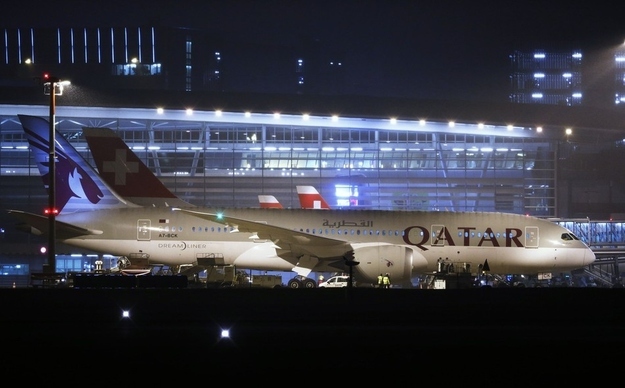 Dec. 4, 2012: A United flight makes an emergency landing in New Orleans when one of its six generators fails.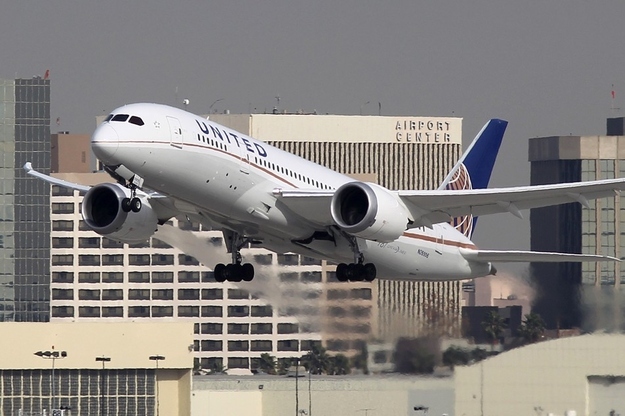 Dec. 5, 2012: The U.S. Federal Aviation Administration issues a directive for 787 inspections after fuel leaks on two planes.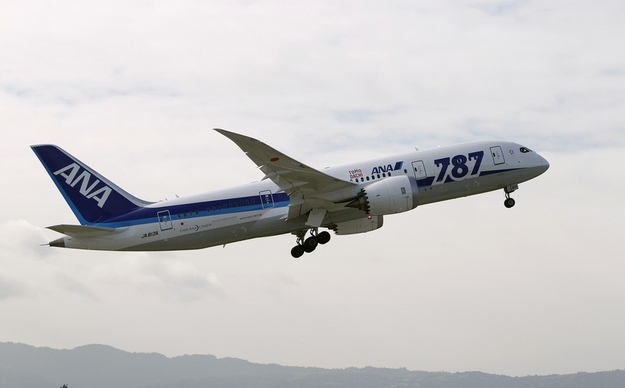 Dec. 13, 2012: Qatar Airways grounds one of its three 787s after finding the same electrical problem that affected the Dec. 4 United flight.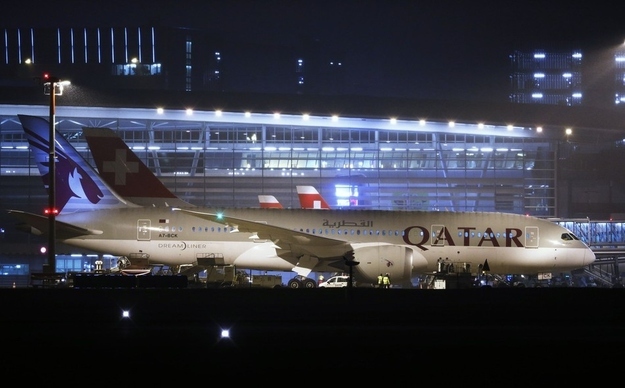 Dec. 25, 2012: Air India requests a team of Boeing engineers to address issues described as "teething problems" with the 787 Boeing Dreamliner.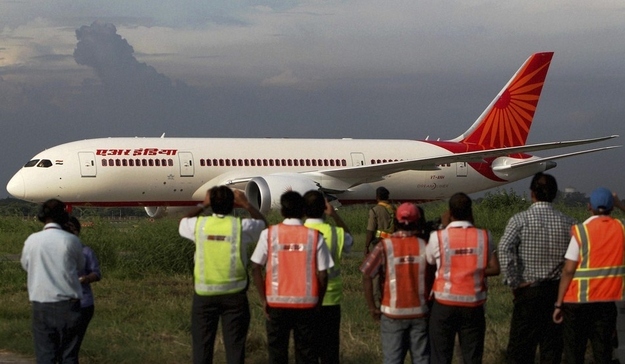 Jan. 7, 2013: A battery explodes on a Japan Airlines Boeing 787 minutes after passengers disembarked following a nonstop flight from Tokyo. It takes firefighters 40 minutes to put out the blaze.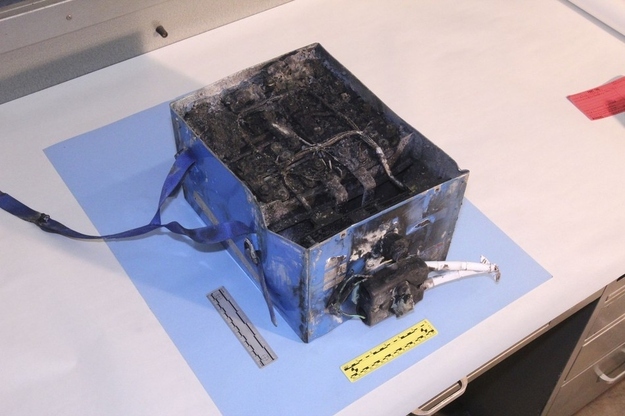 Jan. 8, 2013: Japan Airlines flight to Tokyo returns to Logan Airport in Boston after a fuel leak is discovered.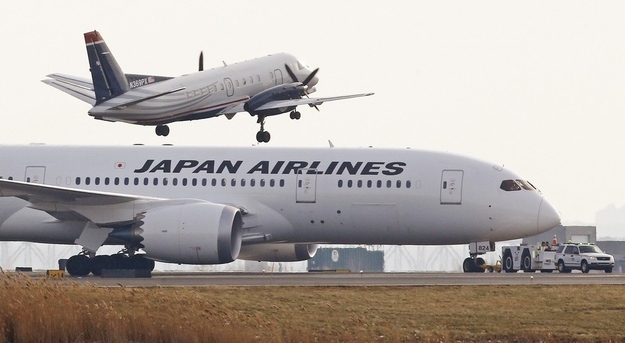 Jan. 8, 2013: All Nippon Airways cancels a domestic flight to Tokyo after a computer indicated there was a problem with the Boeing 787's brakes.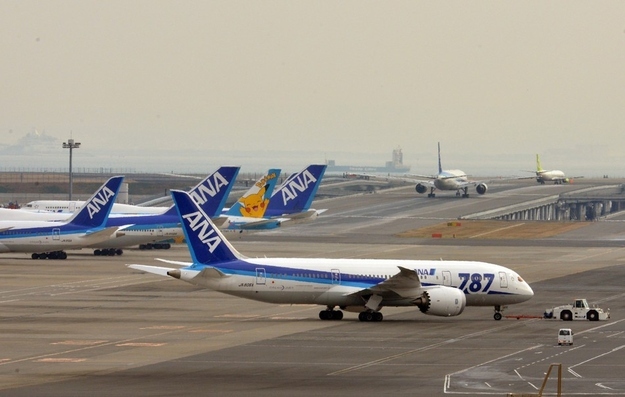 Jan. 9, 2013: All Nippon Airways cancels a 787 flight scheduled to make a domestic trip within Japan due to brake problems.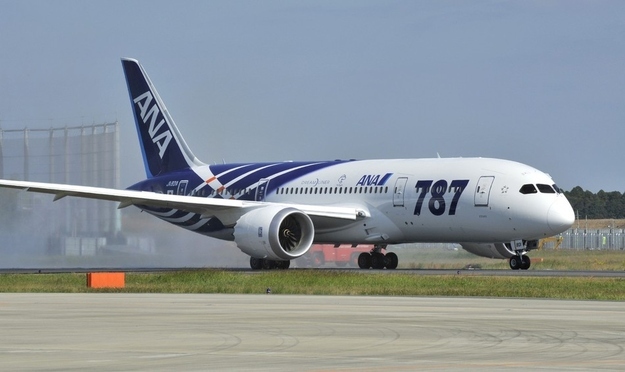 Jan. 10, 2013: The U.S. Federal Aviation Administration orders review of Dreamliner after an oil leak and window crack discovered on two All Nippon Airways 787s in Japan.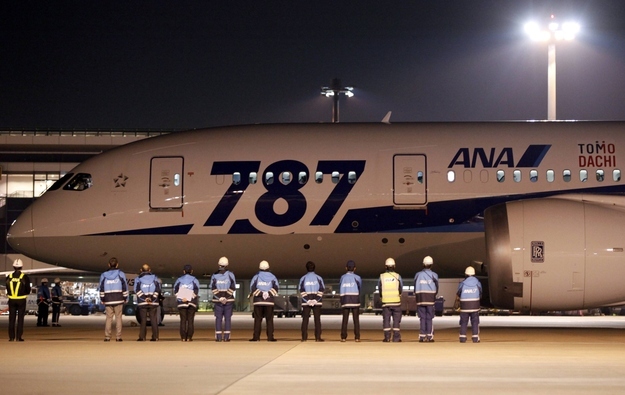 Jan. 11, 2013: All Nippon Airways reports a crack in the glass of a cockpit window in a Boeing 787 Dreamliner.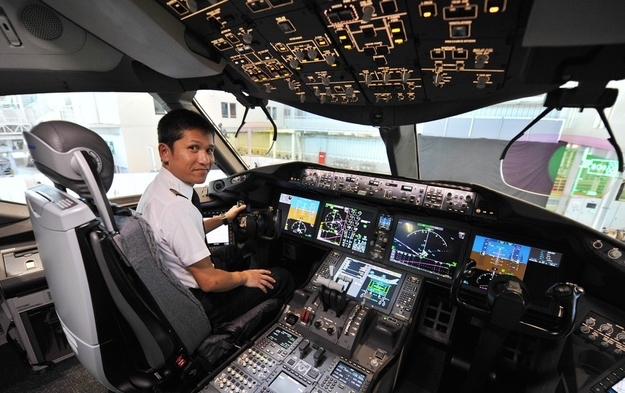 Jan. 13, 2013: Japan Airlines' Boeing 787 reports a second fuel leak in the same plane that leaked on Jan. 8.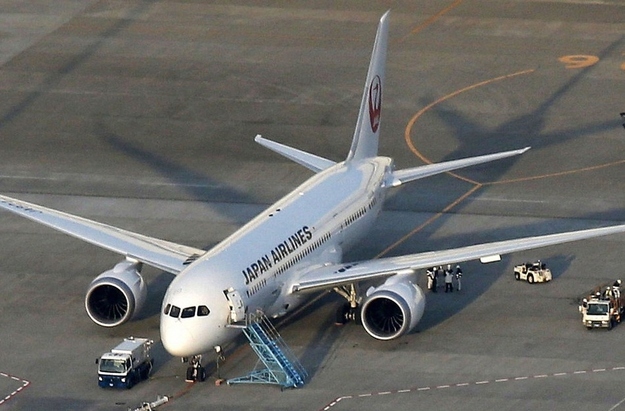 Jan. 16, 2013: All Nippon Airways' Dreamliner makes an emergency landing at Takamatsu airport in western Japan after smoke appeared in the cockpit.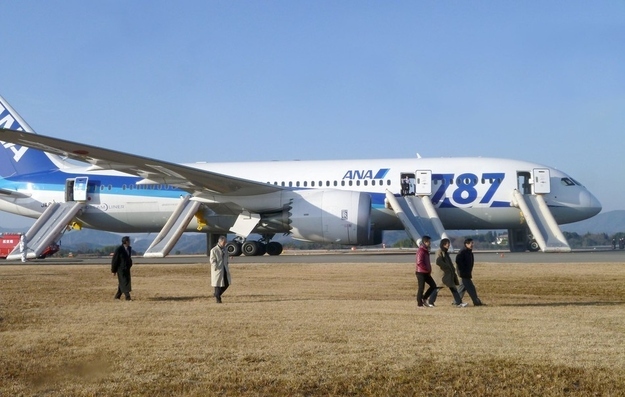 Jan. 16, 2013: All Nippon Airways suspends all 17 of its Dreamliners. Kyodo News reports the lithium-ion batteries in some planes have been leaking flammable battery fluid, which then eats through the floor of the plane and spills onto the runway.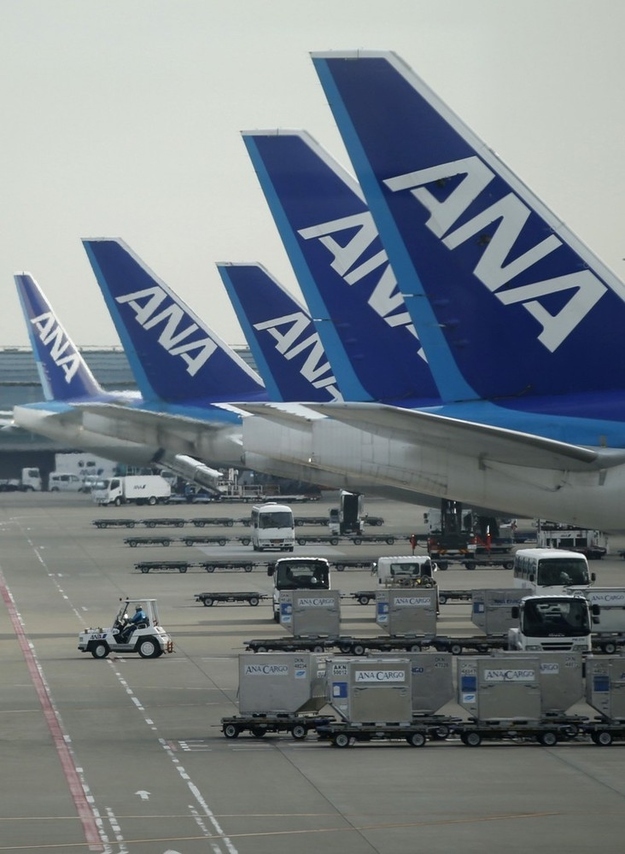 Jan. 16, 2013: The U.S. Federal Aviation Administration grounds all six Dreamliners owned by United Arlines pending further investigation.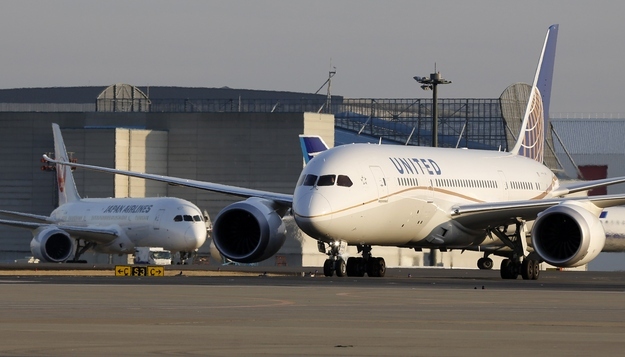 Jan. 17, 2013: The European Aviation Safety Agency orders all European carriers to ground all 787 Dreamliners, followed shortly by the Indian government grounding all Air India Dreamliners.