A dog is helping to care for a litter of baby orphaned cheetahs at an Ohio zoo and his first assignment was to let them crawl all over him.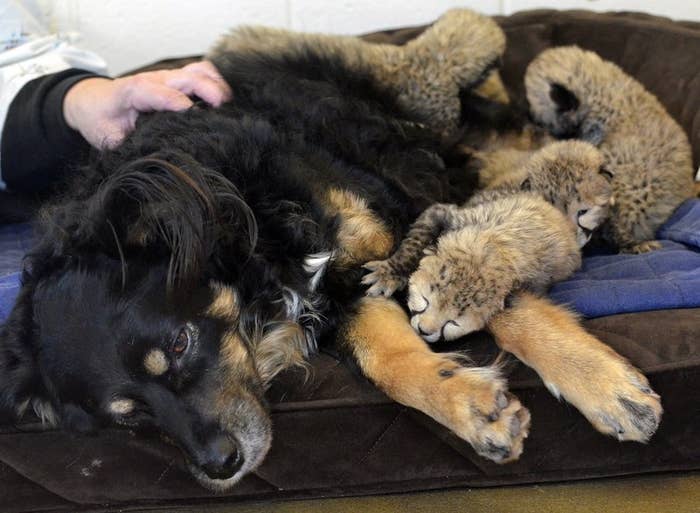 An Australian shepherd named Blakely is supporting the cubs after their mother, Willow, died a few weeks ago following their birth through a rare cesarian section on March 8.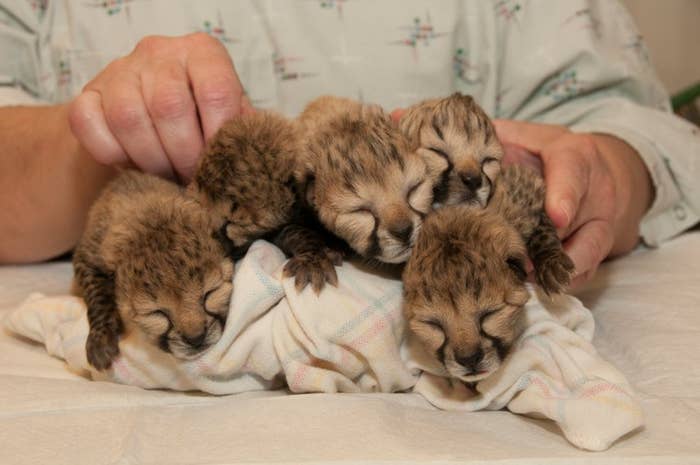 The cubs are now gaining weight and getting stronger, the zoo said.