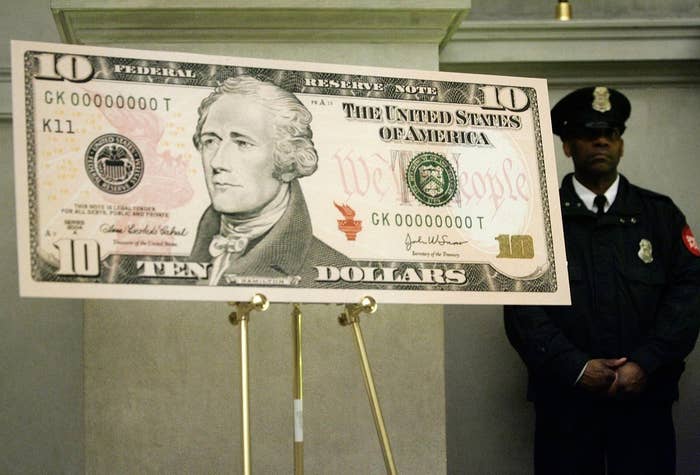 U.S. Treasury officials on Wednesday announced that the redesigned $10 bill will feature a woman with Alexander Hamilton, who will remain on the bill. The treasury said the woman would be featured in the portrait.
Treasury Secretary Jacob Lew will announce his selection for who will be featured on the new $10 bill later this year, with the new note to be unveiled in 2020, according the Department of the Treasury.
It has not been determined when the new note will actually enter circulation.
The year 2020 marks the 100th anniversary of the 19th Amendment, which gave women the right to vote. In keeping with that theme, the Treasury Department said the new $10 note "should feature a woman who was a champion for our inclusive democracy."
A woman will appear in the portrait spot on the bill, however, Lew said the redesign would somehow retain Hamilton, one of the country's Founding Fathers and the first Secretary of the Treasury for the U.S.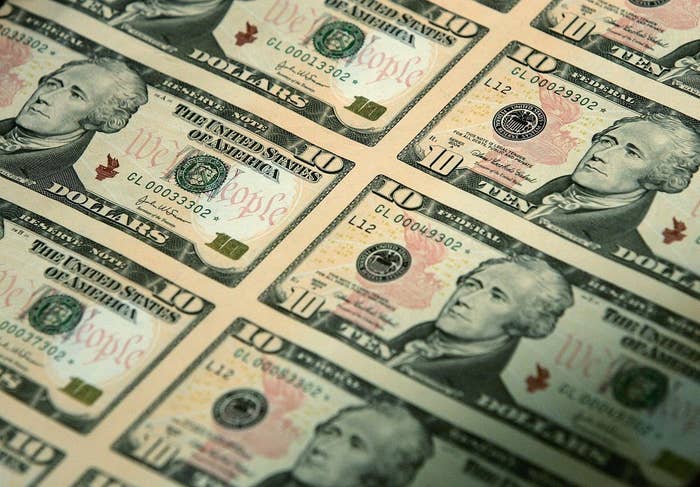 The first $10 bill, issued in 1861, featured Abraham Lincoln. The bill later featured Andrew Jackson, but was replaced with Hamilton in 1929, when all U.S. currency was changed to its current size.
The current $10 note in circulation was unveiled in 2005 and issued the following year.
The announcement to put a woman on a U.S. currency note for the first time follows a campaign started by a nonprofit.
The treasury department said in a statement they hope people will use the hashtag #TheNew10 "to express what democracy means to them and to spread the word about the redesign."
The only criteria for a nominee is that they be deceased. Hamilton and Benjamin Franklin, who is on the $100, are the only non–U.S. presidents currently featured on bills.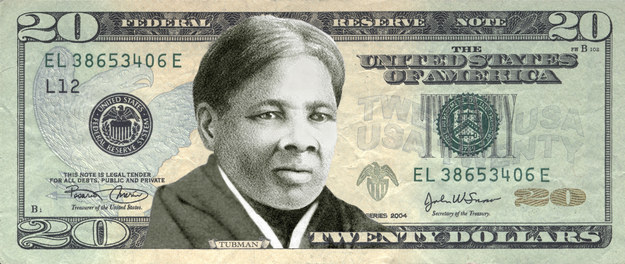 The only women ever to appear on U.S. bills are Martha Washington, who was on the $1 bill in 1886, and Pocahontas, who appeared in a scene on a $10 banknote in 1869 and a $20 demand note in 1865, according to the Baltimore Sun.
The only women on U.S. coins are Susan B. Anthony, who appears on a dollar coin that is no longer minted, and Sacagawea. The Lemhi Shoshone woman who accompanied the Lewis and Clark Expedition as an interpreter and guide is on the rarely used gold dollar coin.
Harriet Tubman, an African-American abolitionist and humanitarian during the Civil War, was the top vote-getter in poll conducted by the nonprofit campaign Women on 20s.
Other options included Eleanor Roosevelt, Rosa Parks, and Wilma Mankiller, the first female chief of the Cherokee Nation.
Sen. Jeanne Shaheen, who had introduced a bill to replace Andrew Jackson with a woman on the $20 bill by 2020, said on Wednesday that this was a "big step forward."