On Sunday, President Obama became the first sitting U.S. president to visit Cuba since 1928.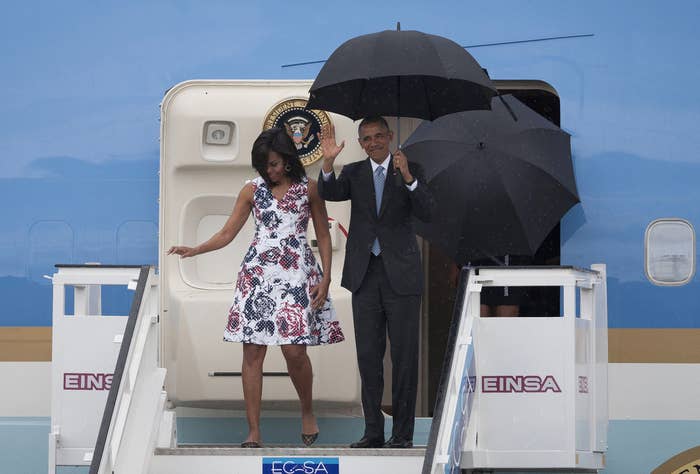 The First Family also came along, as Malia and Sasha are currently on spring break. And they gave us major sibling goals. ☔️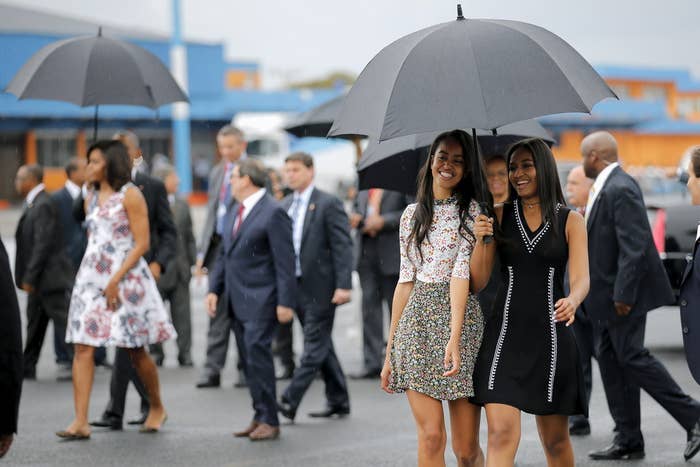 Sunday evening they braved the rain to tour Old Havana, which is a 500-year-old World Heritage Site.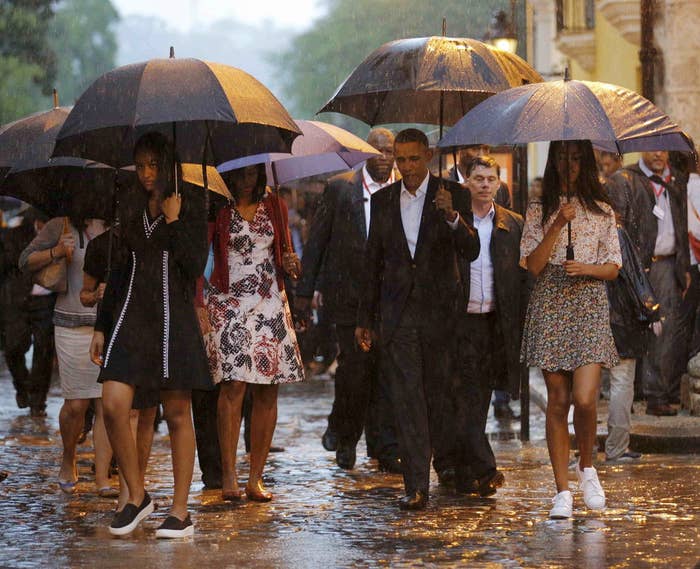 The area has been renovated and is becoming a popular tourist destination.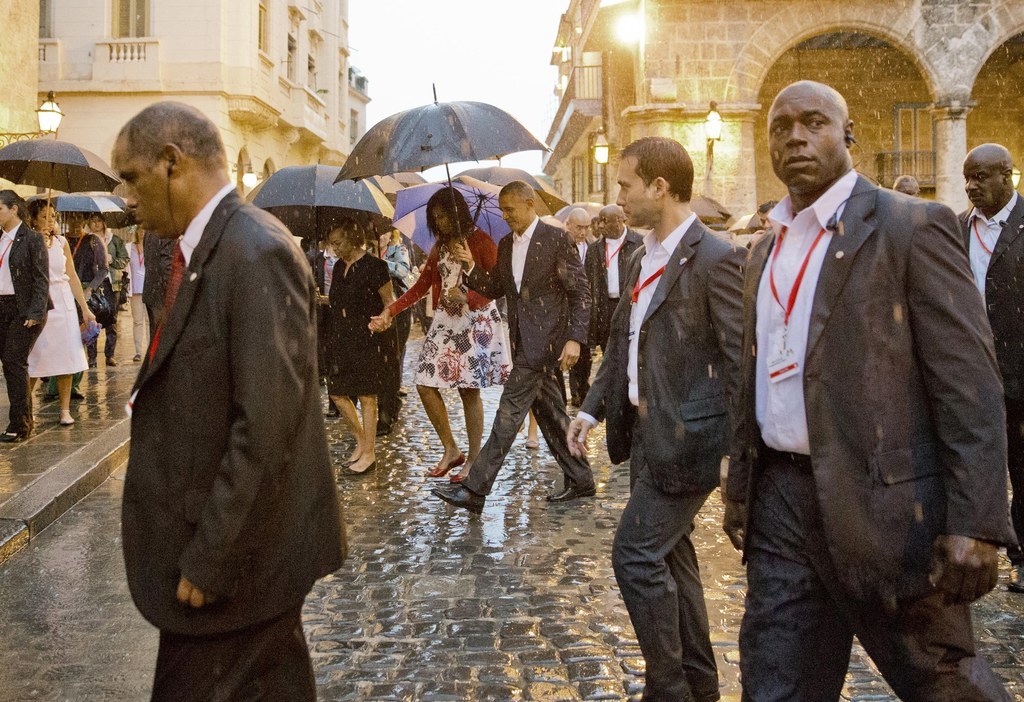 On the sightseeing trip, Michelle Obama also brought her mother, Marian Robinson, with whom she is seen holding hands in this photo. 👭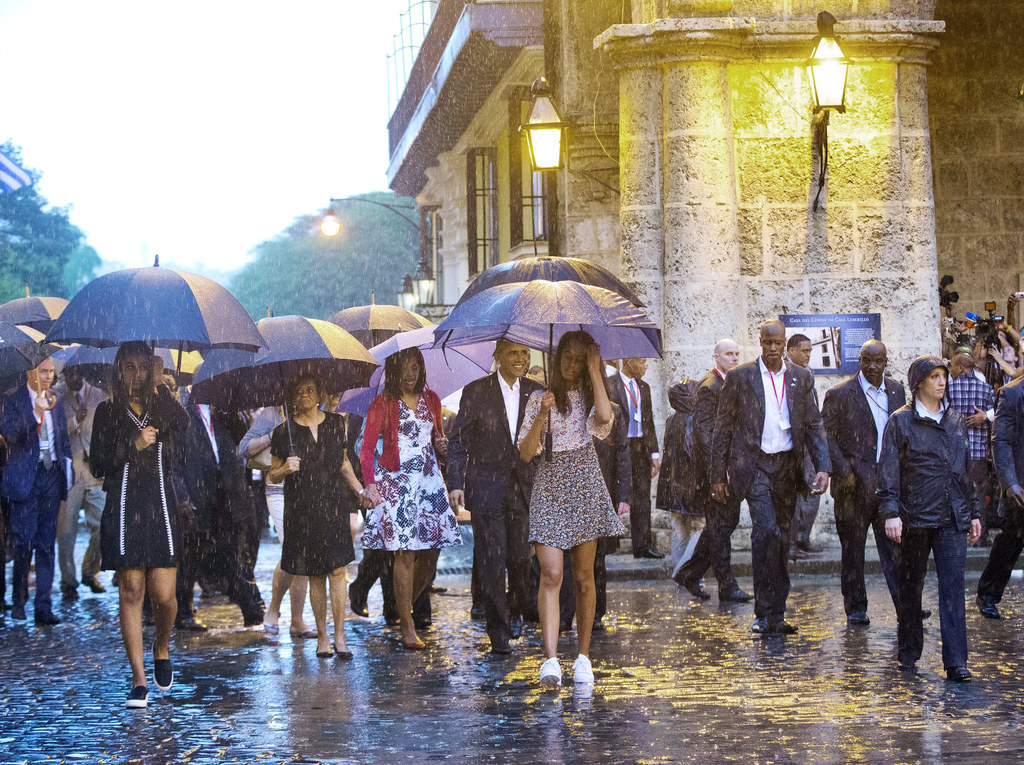 A few hundred people came to greet the Obama family and even chanted "USA! USA!" at one point, according to the Associated Press.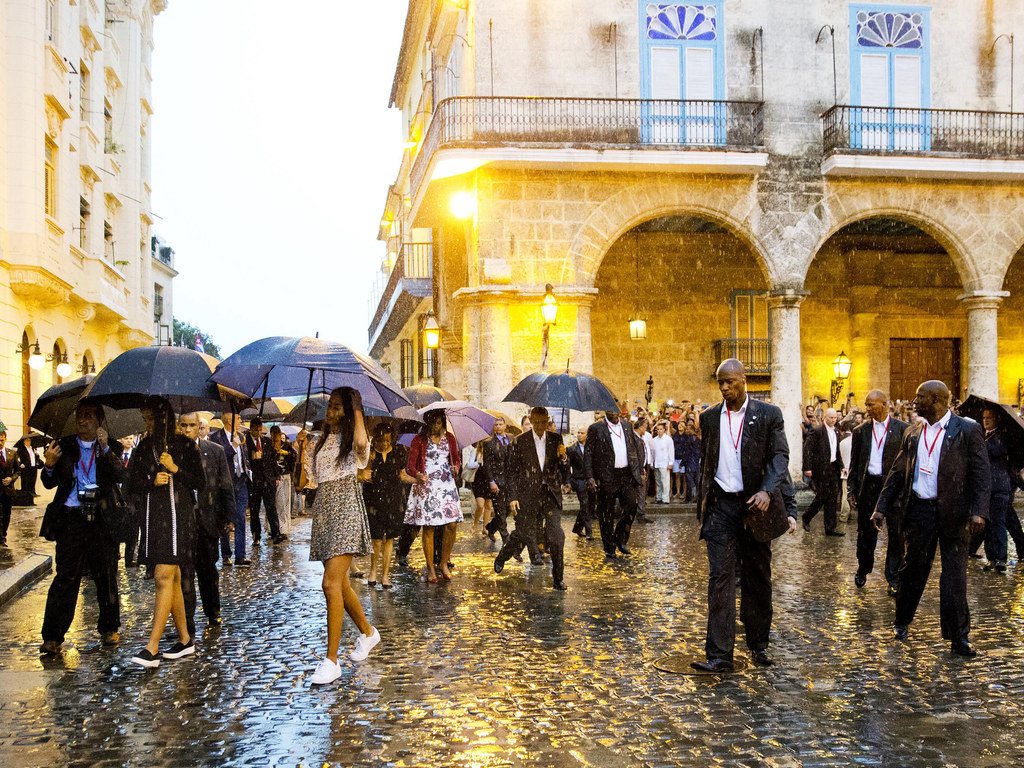 The First Family saw the city's 18th-century cathedral, which is built in a Baroque style out of blocks of coral.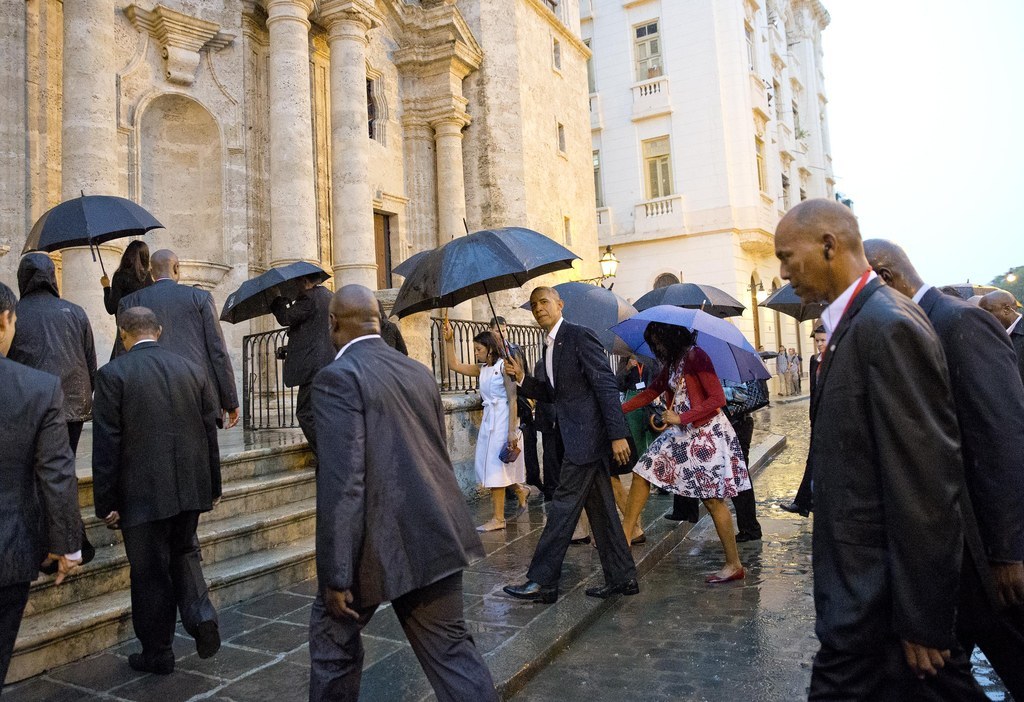 At the Museum of the City of Havana, they stopped by a painting of former U.S. President Abraham Lincoln.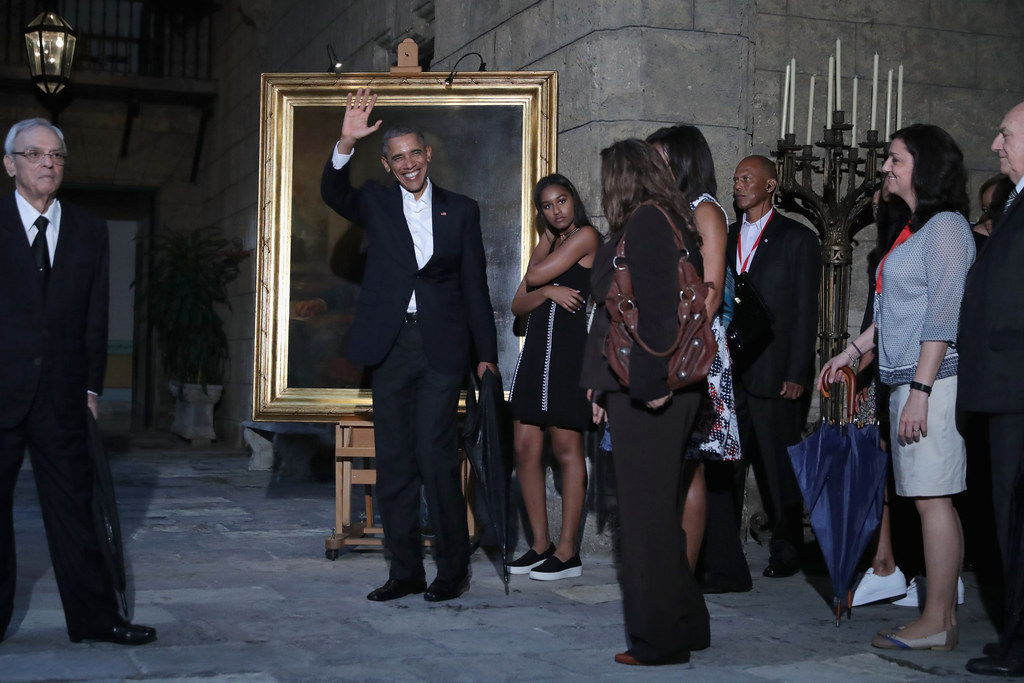 Hey, it's Obama and Lincoln!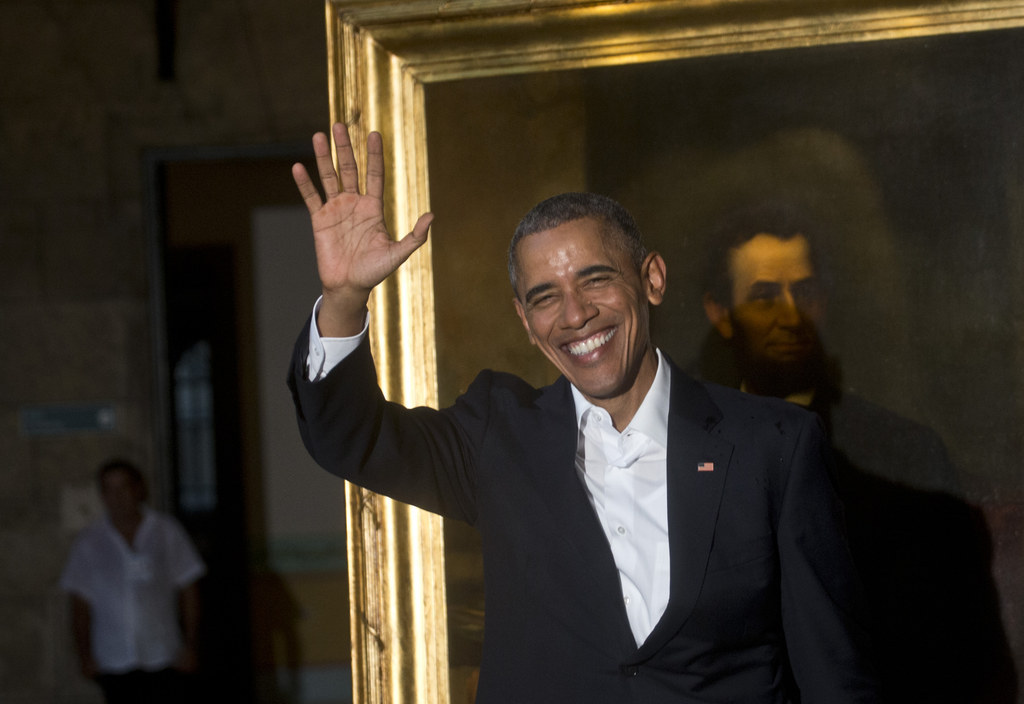 They also visited a monument to Cuban independence hero Carlos Manuel de Céspedes.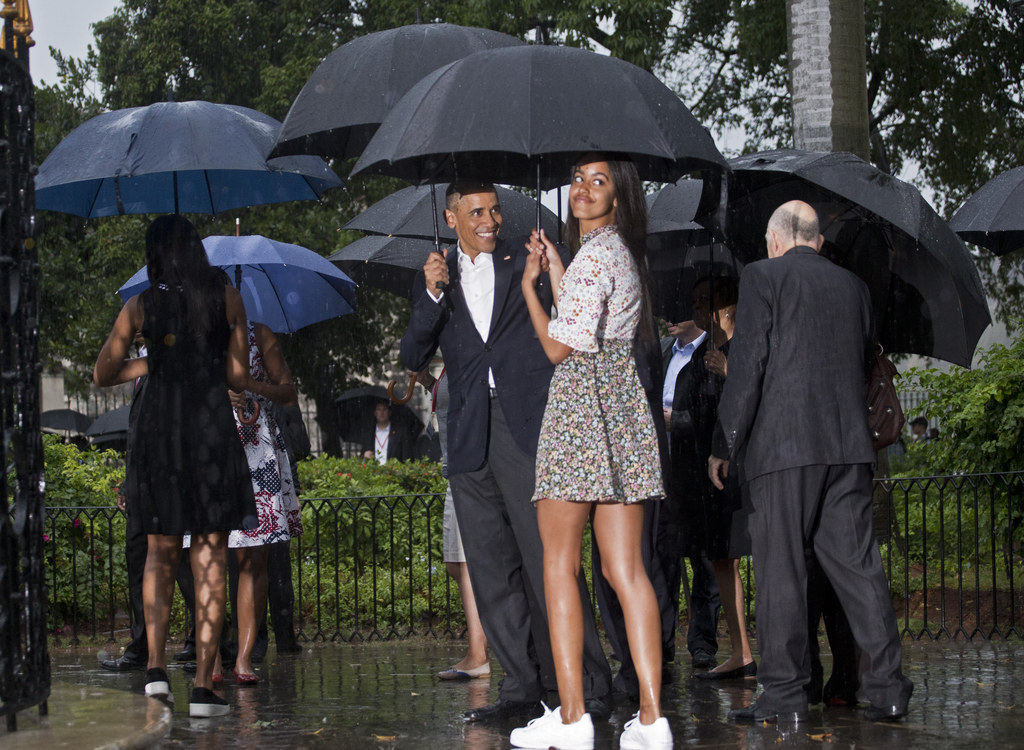 Here Malia took a final moment to show all her fans this perfect hair flip, giving us even more goals. 💁🏾