College Student Arrested After Tweeting Slain Deputy "Deserved It"
After a Texas woman tweeted that a deputy who was killed while pumping gas "deserved it" — sparking widespread outrage — an anonymous caller tipped off local authorities to an outstanding warrant for her arrest.
A university student in Texas who was widely criticized for tweeting that a slain deputy got what he deserved has been arrested on an unrelated warrant.
Harris County Deputy Darren Goforth was shot and killed Friday while filling up his car's gas tank. Police arrested Shannon Miles on Saturday in connection with the shooting.
But on Tuesday, Monica Foy posted a tweet saying Goforth deserved to die and questioned why so many people were concerned over his death. She also described the officer as having "creepy perv eyes."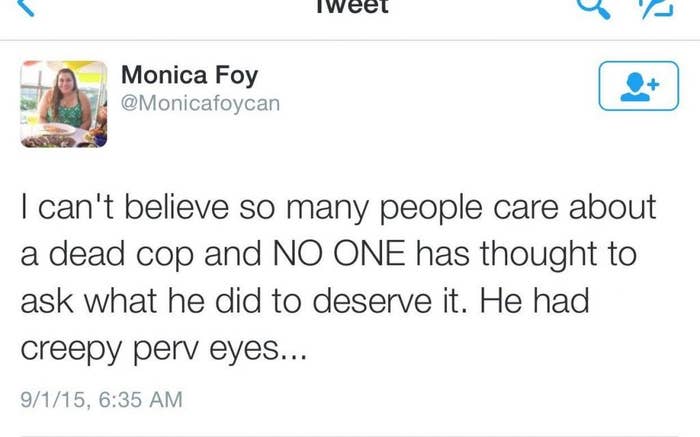 The 26-year-old Sam Houston State University student later deleted her tweet, but only after it started to cause a serious backlash. Her most recent tweet before that was just the hashtag #blacklivesmatter, the Houston Chronicle reported.
Her Twitter and Facebook accounts have since been deleted. But hundreds of hateful messages with her handle still appear on Twitter. People have also found her Google+ page, where the backlash has continued.
Montgomery County Sheriff's Office confirmed to the the Houston Chronicle that Foy had an outstanding warrant for assault causing bodily harm out of Harris County. BuzzFeed News reached out to the Montgomery County Sheriff's Office for additional information, but did not immediately receive a response.
Foy was arrested for what is likely a misdemeanor charge at her home on Wednesday after the sheriff's office received a phone call alerting them to the active warrant.
She paid a $1,000 bond a short time after being taken into custody and has since been released, according to the Montgomery County Sheriff's Office.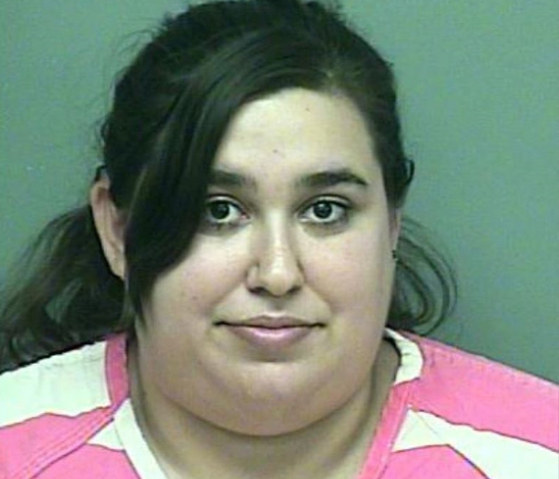 Sam Houston State University has also received a wave of negative comments on social media from people upset about Foy's comments.
On Tuesday, the school posted on Facebook that administrators would evaluate if Foy's remarks violated the Student Code of Conduct and that "the university has an ongoing commitment to taking actions."
The university also posted several photos of students on campus hugging police officers, adding: "The individual opinion of a student does not reflect the beliefs of Sam Houston State University or its 20,000 other students."