Stephen Hawking, who unraveled the mysteries of the Big Bang and black holes despite a paralyzing nerve disease, died Wednesday at age 76. Saddened by the news, people have started sharing their condolences and memories of Hawking.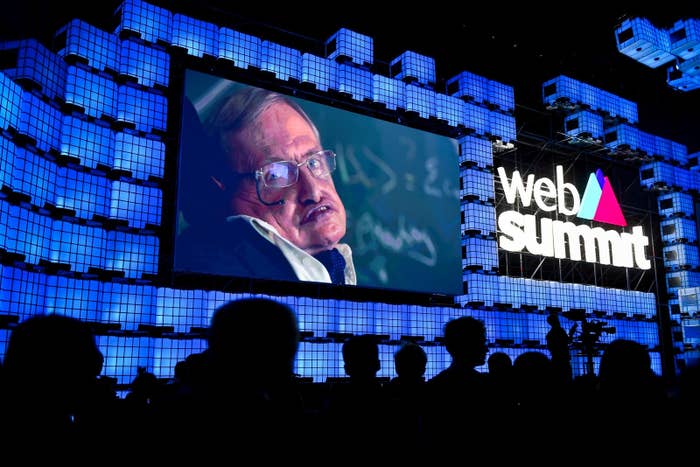 The University of Cambridge, where he was Lucasian Professor of Mathematics from 1977 until 2009 (a position once held by Isaac Newton), posted a video tribute.
Astrophysicist and television host Neil deGrasse Tyson shared a picture of him and Hawking, adding that the astrophysicist's passing "has left an intellectual vacuum."
Director Errol Morris, who made the 1991 documentary A Brief History of Time with Hawking, said he "was lucky to be able to work with him."
Former NFL player Steve Gleason, who has amyotrophic lateral sclerosis (ALS), said Hawking, who also had the disease, "saved my life with his example."
Former US President Barack Obama shared this image of him and Hawking.
Tim Berners-Lee, the British inventor of the web, described him as a "colossal mind and a wonderful spirit."
US astronaut Scott Kelly tweeted that Hawking's death is "a loss for all humanity."
Tim Peake, a British astronaut with the European Space Agency, said Hawking "inspired generations" to look beyond Earth.
British physicist Brian Cox tweeted that "there are many more scientists" because of him.
UK Prime Minister Theresa May praised his "courage, humour and determination to get the most from life."
Journalist Dan Rather wrote, "Blessed with a brilliant mind and uncommon grace, he opened so many minds to the wonders of our universe."
Google CEO Sundar Pichai shared his condolences.
Samantha Power, a former US ambassador to the United Nations, shared a favorite quote from Hawking.
Indian President Ram Nath Kovind said Hawking's "brilliant mind made our world and our universe a less mysterious place."
Nyle DiMarco, the first deaf winner on America's Next Top Model, tweeted that Hawking was "a testament that disability is not 'inability' and that people with disabilities can achieve anything they set their minds to."
Actor Kumail Nanjiani told people to read A Brief History of Time, Hawking's 1988 book on cosmology, which the scientist wrote for readers with no prior knowledge of the field.