South Korean Ferry Captain, Three Crew Members Charged With Murder
The ferry capsized last month off the coast of South Korea, killing more than 280 passengers, many of them teenagers on a high school field trip.
Updated — 9:36 a.m. ET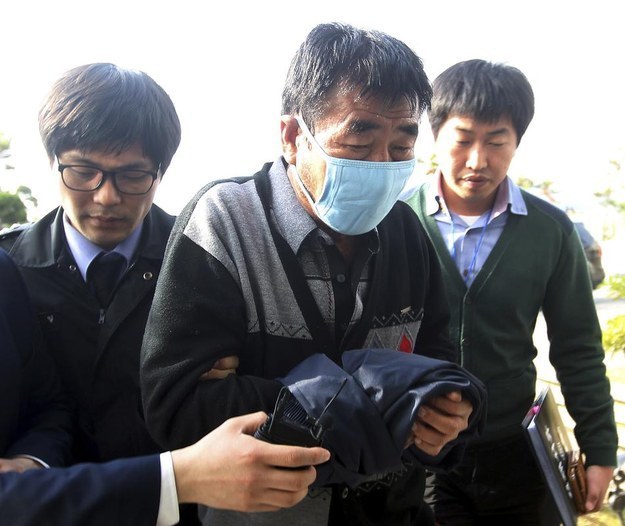 Prosecutors in South Korea indicted Thursday the captain and three crew members of the ferry that sank off the country's coast in April, killing more than 280 people. The prosecution also indicted all 11 other surviving crew members for negligence.
The 15 members of the crew, under criminal investigation were arrested on various criminal charges, including accidental homicide. Lee Jun-seok, the captain of the ship, Sewol, was even videotaped leaving the vessel before his passengers.
On Thursday, prosecutors brought more serious murder charges against Lee; the two ship's mates, Kang Won-sik and Kim Young-ho; and Park Gi-ho, the ferry's engineer,
At least 281 passengers died on the ship, and the death toll could still rise with 23 people still missing. About 80% of the bodies recovered so far were high school students who were on a trip to southern Jeju island. Officials said there were 172 survivors.
In April, South Korea's Prime Minister resigned over the ferry disaster, and apologized for the government's response.