Florida firefighters saved an adorable baby bear from a forest fire on Thursday.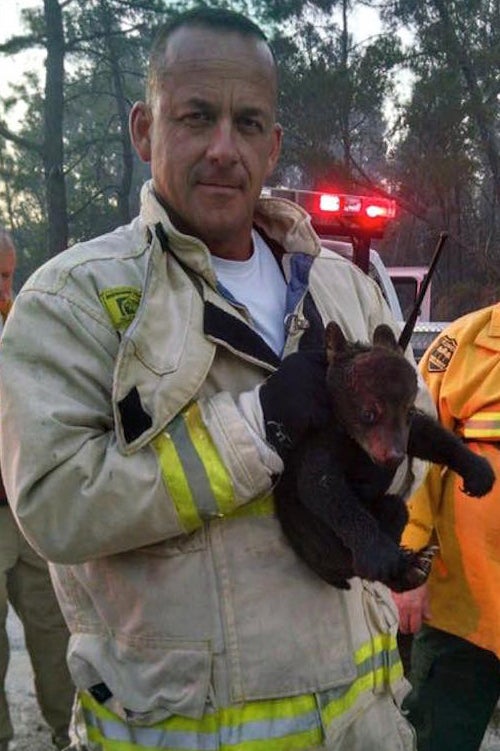 A brush fire spread to more than 200 acres after starting near Ocala National Forest, Lake County Fire spokesperson Kelly Lassollette told BuzzFeed News.
"A resident in the area saw the bear and brought it to the attention of the firefighters, and they were able to get the bear out," Lassollette said of the rescue.
The bear suffered slight burns to its paws and face, Lassollette said. The cub's mother was not found.
In honor of the iconic firefighting bear Smokey, the rescued cub was named Smokey Junior.
The Florida Fish and Wildlife officers evaluated the cub's health after he was rescued and then transported the cub to Tampa's Lowry Park Zoo on April 10.
The Zoo said in a news release that it is caring for the young cub, while officials continue to look for the cub's mother.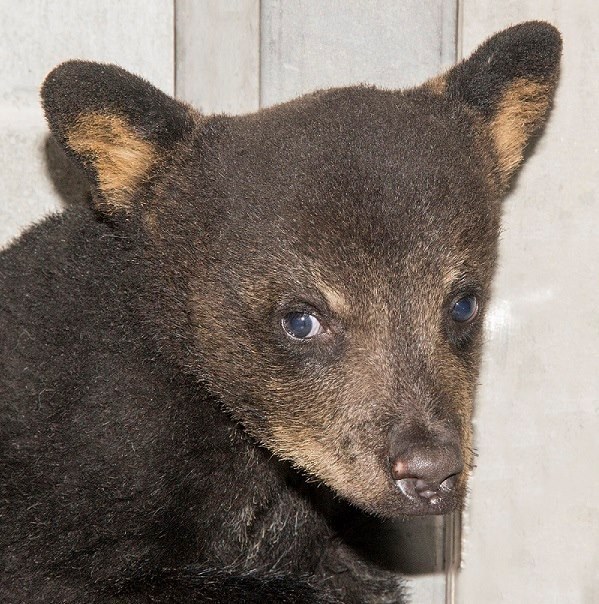 Smokey Junior is believed to be 9-weeks-old and weighs six pounds, according to the zoo. He had mild singeing if the hair, but otherwise appears healthy.
The zoo said it hopes to release the cub back into the wild later this year after he weighs at least 10 pounds.
Go little SJ!