Sisters Survive Two Weeks Stranded In Woods Eating Only Girl Scout Cookies
Two sisters survived in Michigan's Upper Peninsula for nearly two weeks on just Girl Scout Cookies and cheese puffs after their SUV got stuck in the snow.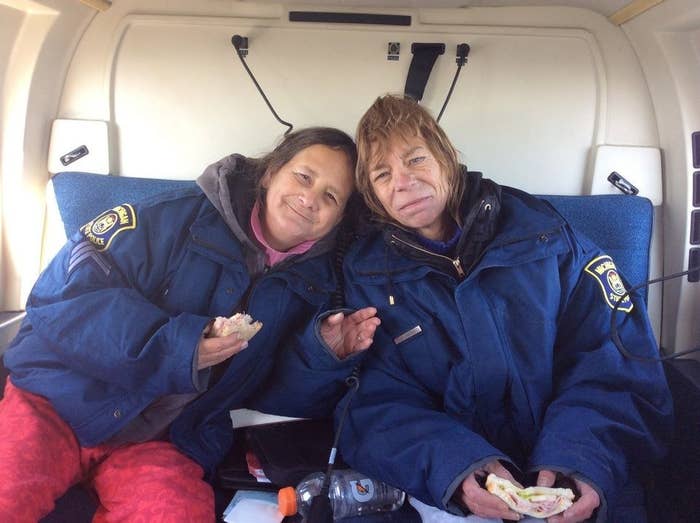 Two sisters, Leslie Roy, 52, and Lee Wright, 53, went missing in the snowy woods while driving in remote parts of Michigan and were discovered two weeks later by police officers who spotted a glimmer of their SUV on Friday.
The women survived for 13 days off eight boxes of Girl Scout Cookies and a few cheese puffs, which were in their 2010 Ford Explorer when it got stuck in snow on a remote road in Luce County along Lake Superior.
There was no cellphone reception in the area, and the car battery eventually died.
Their white SUV was discovered by police officers in a helicopter after they spotted glimmers reflected in the windshield.
The vehicle was hidden behind trees and was spotted after the women came out and started waving their hands and building a signal fire.
The women were very happy when they were discovered and Wright was holding her Bible, CNN reported.
"It was sheer joy," Detective Sgt. Jeff Marker told the Associated Press. "It was almost disbelief that it was finally happening."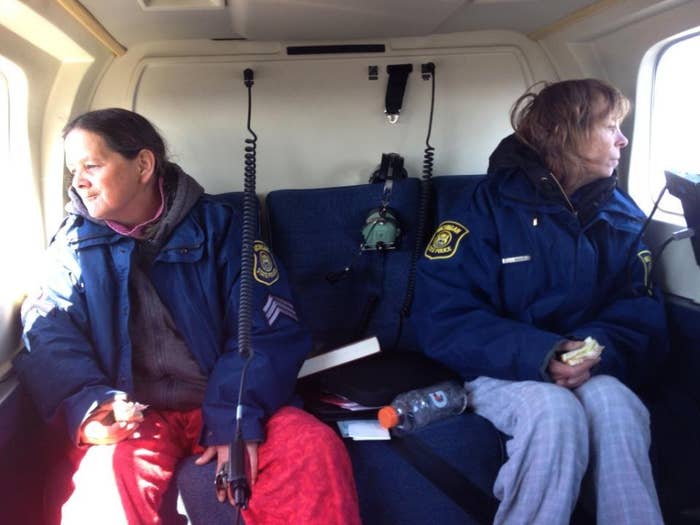 Michigan State Police said the women rationed their food and had on multiple layers of clothes to stay warm.
The sisters said they were approached at least twice by bears while they were stranded in the woods.
Their families, who had helped with rescue operations, were very relieved to be reunited. The women were examined at a hospital for precautionary medical evaluations.