TMZ has photos of LaBeouf getting into some sort of altercation with a homeless man hours before his arrest. A witness reports seeing the "whacked out" actor yelling about a hat, seemingly under the impression that he knew the homeless man and saying, "It's me, Shia."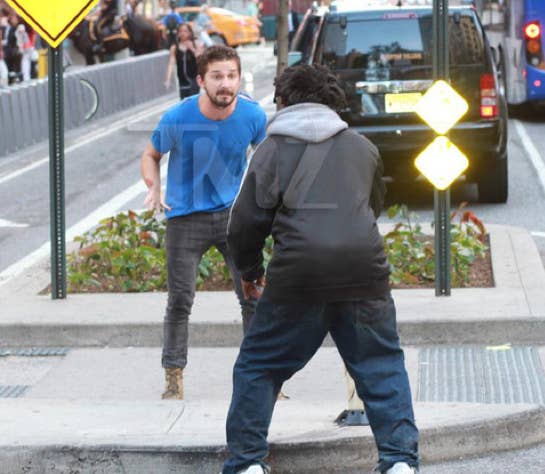 LaBeouf has been released from custody.
The New York Police Department confirmed to BuzzFeed that LaBeouf is in custody and has been charged with a misdemeanor for criminal trespass and violation for disorderly conduct. LaBeouf's bail will be set by a judge.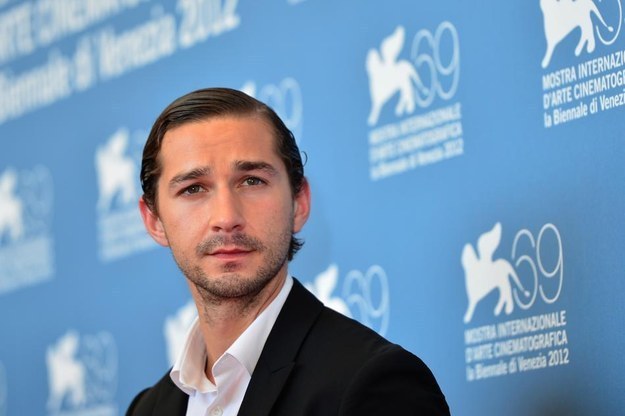 Shia LaBeouf, 28, was attending the production of Cabaret at Studio 54 starring Michelle Williams and Alan Cumming, when he was escorted out of the theater during intermission, as first reported by Broadway World.
Representatives for Cabaret told BuzzFeed that LaBeouf was acting disruptive during Act 1 and was escorted out of Studio 54 at intermission.
LaBeouf was allegedly smoking in the theater, yelling during the performance, and being extremely disruptive, NBC New York reported.
LaBeouf is allegedly seen here in an Instagram photo wearing handcuffs.
Last year, LaBeouf dropped out of the Broadway production of Orphans. After leaving the cast, he released several personal emails on Twitter about what happened. He also briefly joined and then left the cast for Rock the Kasbah, a comedy, and has been wrought with other public image problems in the recent past.
BuzzFeed has also sought comment from representatives of Shia LaBeouf.