San Francisco Rainbow Tunnel To Be Named After Robin Williams
An iconic California tunnel that leads the way from Marin to San Francisco will now be called the Robin Williams Tunnel.
The California Senate on Thursday approved a resolution to rename the Waldo Tunnel after the late actor Robin Williams, who died on Aug. 11, 2014.
Williams had lived in Tiburon, California, and likely passed through the tunnel many times as he drove to and from San Francisco. The actor had lived in Tiburon since he was 16, when his family moved there. He also attended the College of Marin, and always returned to his home there even as his career catapulted him into international stardom.
"Robin Williams was a friend to the North Bay community of the San Francisco Bay area," the resolution reads. "He would often drop in unannounced at comedy nights at the 142 Throckmorton Theatre in Mill Valley. There he would encourage young, budding comedians. He did so with kindness and humility and many comedians aspired to perform with the same level of wit and insight as Robin Williams."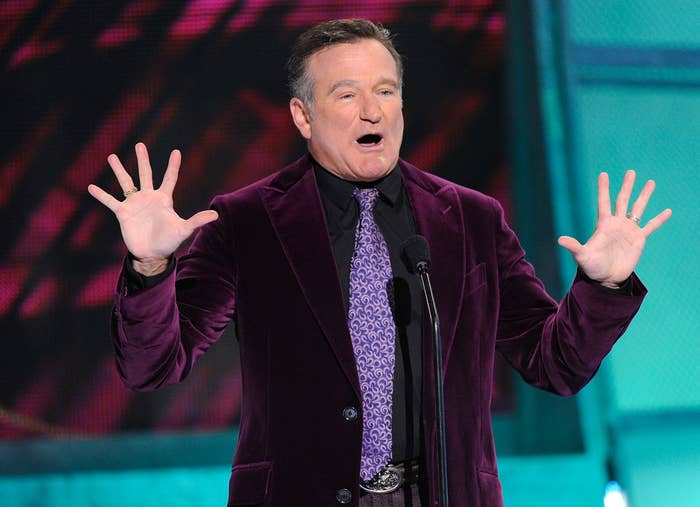 The idea to rename the tunnel started shortly after Williams died when Marin County resident Julie Wainwright started an online petition in support of the change that now has more than 60,000 signatures.
Assemblyman Marc Levine of San Rafael, who introduced the resolution to rename the tunnel, said that in discussions, the Williams family approved of the idea, the Marin Independent Journal reported.
The tunnel was formerly named after William Waldo, who ran an unsuccessful campaign for California governor in 1853.
Signs bearing the tunnel's new name will likely appear in late fall, the Los Angeles Times reported. The new signage will cost about $3,000, and will be paid for with private donations.