President Donald Trump's comment Friday that football players who protest the national anthem should be fired set off a chain reaction this weekend of NFL players and coaches expressing their displeasure with the remarks.
Trump was referencing former San Francisco 49ers player Colin Kaepernick who started kneeling during the national anthem last year to protest police brutality. He has since become a free agent and has not been hired by a team, prompting many people to suggest he is being passed by for less-qualified players because of the controversy.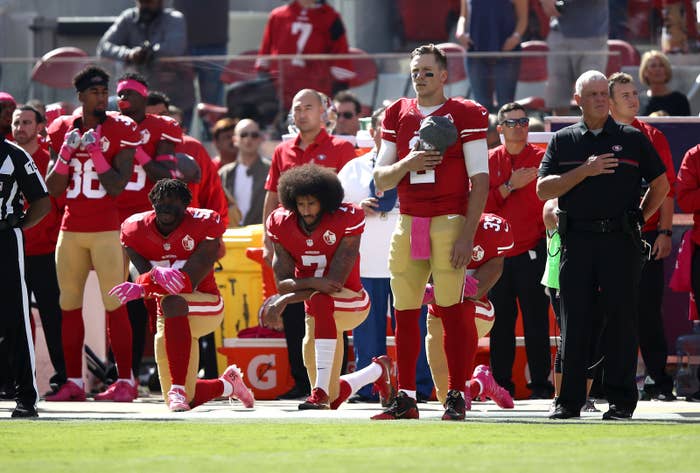 On Sunday, after the Miami Dolphins lost to the New York Jets, Dolphins safety Michael Thomas was asked about Trump's comments. Thomas has repeatedly knelt during the national anthem, starting back in 2016.
Thomas had also tweeted after Trump's comments Friday, urging people to "continue to use your voices and your platforms for racial equality and to stop injustices in our communities. This is bigger than us!!!"
What started as a light-hearted interview with the Sun Sentinel quickly turned emotional as Thomas started talking about his daughter.