Home Prowler Turns Out To Be "Bad Dog" Caught By Police
"The deputies conducted a thorough investigation and determined the culprit had been a 'bad dog' so he got no treats," authorities reported.
The Sonoma County Sheriff's Department in California recently responded to a report of a prowler at a residence, only to find the culprit trying to crawl out of a skylight on all four paws.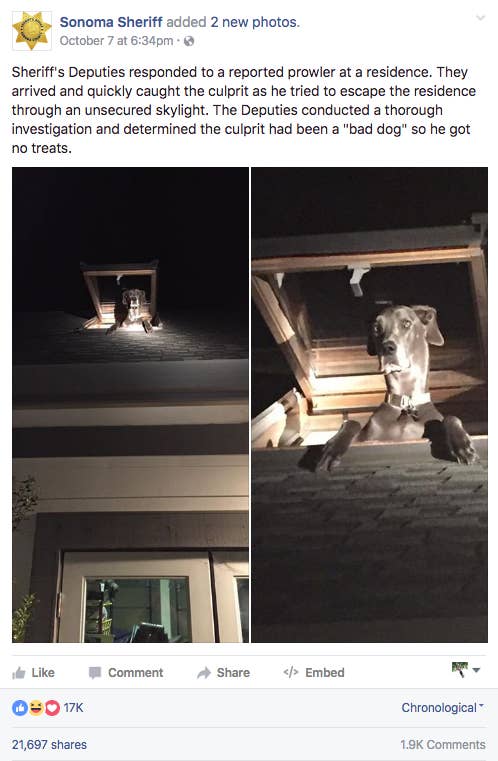 Deputies "conducted a thorough investigation" and concluded the cat burglar was actually a "bad dog." As punishment, the pup "got no treats."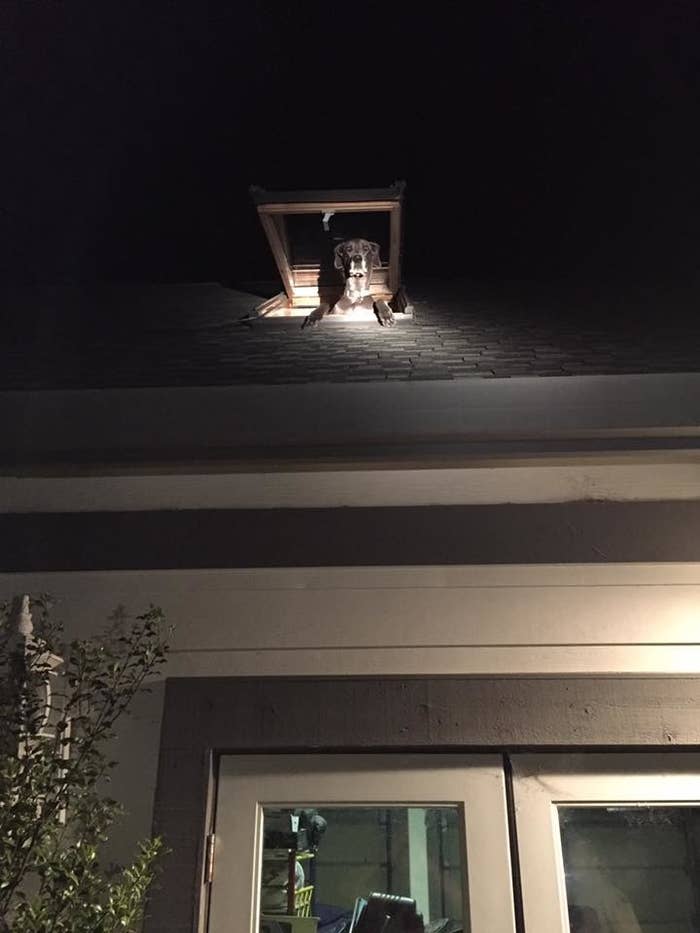 There was no word on whether the prowlers' puppy eyes helped the Great Dane avoid jail time.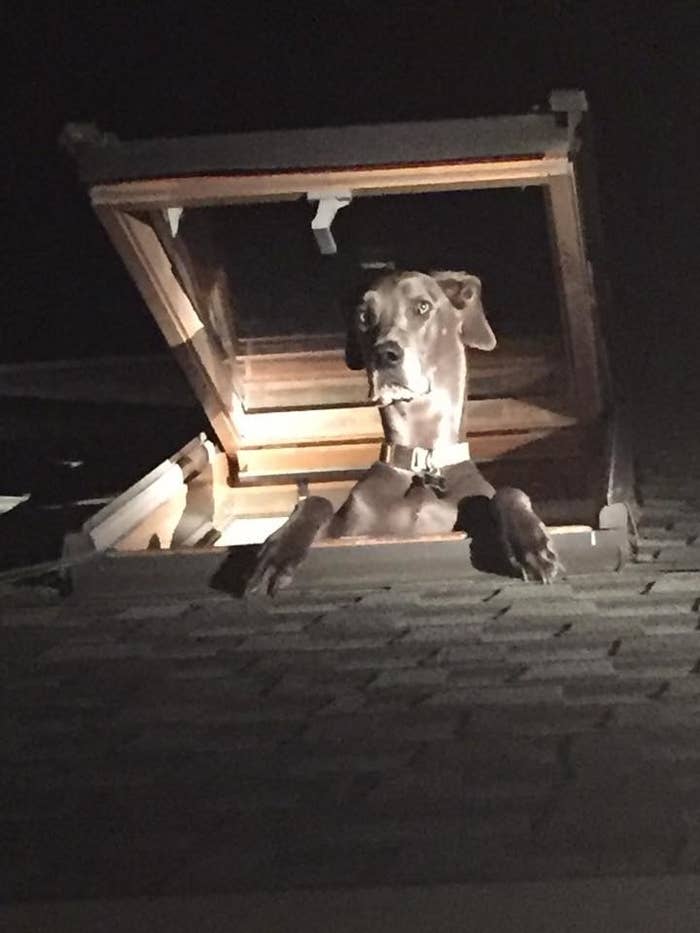 BuzzFeed News has reached out to the Sonoma sheriff's office for additional information on the puppy prowler.